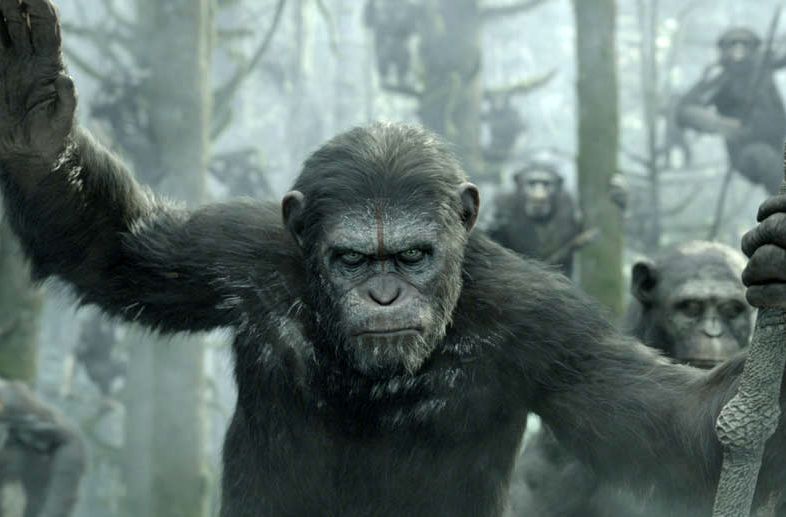 3 Things We'd Like to See Develop in Dawn of the Planet of the Apes

JamesArthurArmstrong With the release of Dawn of the Planet of the Apes fast approaching, we take a look at the three things we'd like to see in the second movie.
A WHOLE NEW WORLD
Dawn of the Planet of the Apes begins approximately 10 years after the end of Rise of the Planet of the Apes (2012). It's a necessity for this movie to start strongly and lay the foundations that the plague has set in, and taking it's toll on mankind. We assume that the Caesar-led clan are tearing the world apart and have evolved even further. For us, as an audience to truly take to this second chapter, this must be at the centre of the narrative. The only downside to this potential narrative stand point is delivering a story that is too dark in context. Judging by the trailers and featurettes, 'Dawn' does look like it will steer itself down a dark avenue. This ploy has worked with previous franchises such as Christopher Nolan's Batman trilogy, but there is always a chance audiences may be put off by it, but a strong narrative with strong character development will more than likely avoid this potential problem.
hail caesar
Andy Serkis as Caesar in Rise of the Planet of the Apes was one of the stand-out performances of 2012. His brilliant performance now needs to step up a gear. Ten years on, these apes are far more developed and more menacing. The overall character of Ceasar was a monumental success for Fox. Rise of the Planet of the Apes was a surprising success and delivered an exceptional return in box office numbers. A large degree of that success came off the back of word-of-mouth after test screenings— audiences didn't exactly take to the rebooted franchise when it was first announced. After those screenings a high percentage of viewers praised Serkis' performance as Caesar, which in turn gave the public a reason to go see the movie— even if it was simply for Serkis' portrayal. Serkis has his work cut out to match, or even top, his performance in 'Rise' but he's talented enough to pull it off. Judging by the trailers and promotional material for 'Dawn,' Serkis/Caesar are looking good so far.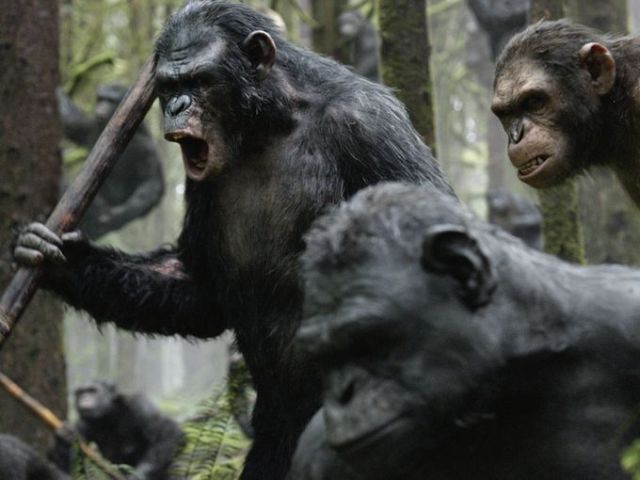 the human element
Serkis aside, the cast for 'Dawn' looks very strong. Jason Clarke has been given the reigns as the lead, taking over from James Franco who done a fine job in 'Rise.' Gary Oldman and Keri Russell are also onboard, so there is talent who can deliver. Ultimately, it's down to the strength of the screenplay that will determine how these actors are portrayed, but a real sense of human suffering and a desperation to survive is key for us to engage. As previously said, we expect these more evolved apes to be more violent and menacing but there has to even be a human quality within this ape community. The narrative will feature human-on-ape battles— which will no doubt be cool to see— but Caesar starting his own family is the key sub-plot and where this human element may lay. Caesar needs a relatable substance to develop his character even more, and this could set us up very nicely for the third movie.


Dawn of the Planet of the Apes is released on the 11th July 2014, is directed by Matt Reeves and stars Andy Serkis, Jason Clarke, Gary Oldman and Keri Russell.
Potential