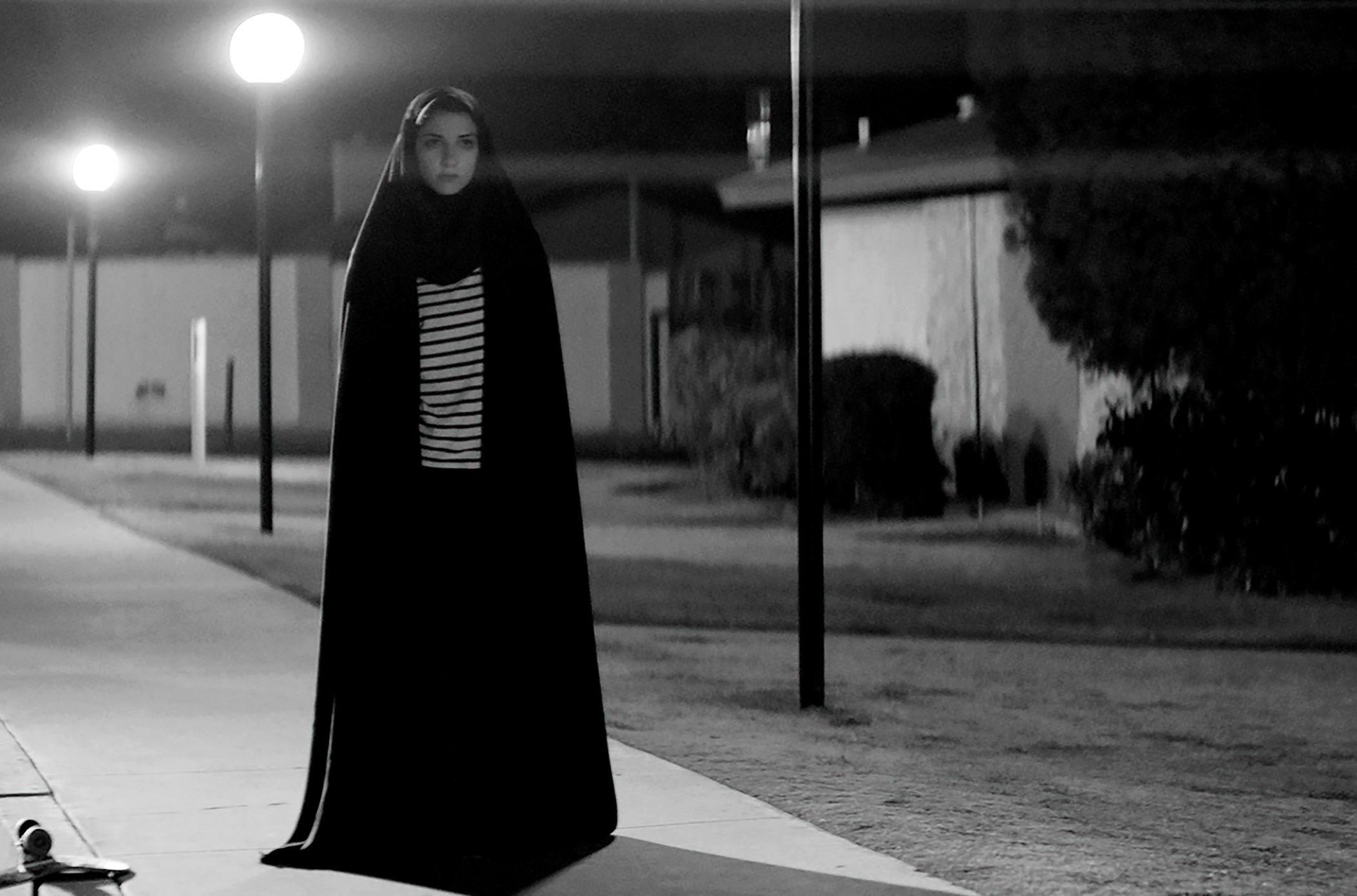 A Girl Walks Home Alone at Night

DelaliBessa Critic A Girl Walks Home Alone at Night comes from first-time director Ana Lily Amirpour, a British-born Iranian who grew up in the US, and bits of her western upbringing filter through this interesting collage of a film. I am inclined to assume this film is set somewhere in urban Iran (or maybe not since it was filmed in California), but you can feel a number of settings reaching into the world Amirpour creates. Hell, with the black-and-white palette and all, this could even be the Iranian sister city to Sin City – it is called Bad City after all.
Amirpour's alluring fictional Bad City is almost always deserted with a desolate western touch to it – maybe the valley of bodies has something to do with this seeming abandonment. Our director describes her film as a cross between Sergio Leone and David Lynch and my lay mind kind of sees why. I myself saw hints of Tarantino spiced in there, or rather the more pastiche elements of his style as this alluring setting provides the meeting points of different cultures and different periods in time. Our leading man, Arash (Arash Marandi), is straight of the set of a Persian Grease production with his dashing hair, white T-shirt and jeans combo. He drives a slick 57 Chevy convertible, which he worked hard to get. However his junkie father (Marshall Manesh) is indebted to a cornily tattooed gangster/pimp (Dominic Rains), who goes on to seize his prized car as collateral relegating him to a bicycle. The next time we see our tattooed fiend, he's about to shame and rip off his aging working girl Atti, played by the stunning Mozhan Marnò (I have a small crush on her), after getting some head in Arash's vintage car. A mysterious shrouded figure, aka. The Girl (Sheila Vand), watches them for a while and we sniff at some penance for this pimp in the offing – we welcome it. He is not a good boy.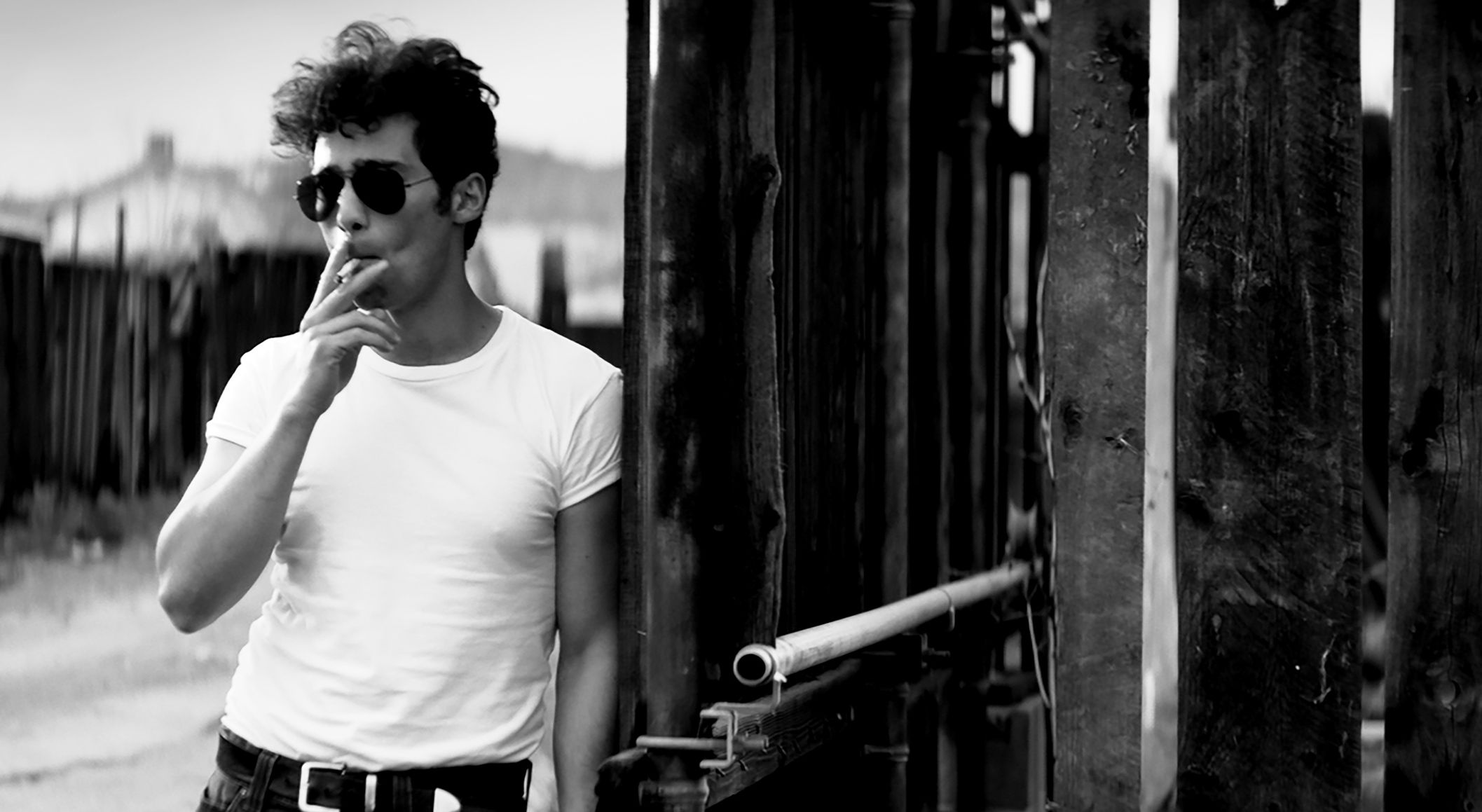 There is something enjoyable about the way Rains' character is symbolically emasculated en route to his demise, and I bet a ton of millennial feminist got a kick out of. The pimp invites the Girl up to his loft and here, Amirpour mocks a certain misguided acuity of masculinity. The pimp revels in his large stash of cash, does some coke, displays his big handgun and bizarrely starts doing some dumbbell reps, standing in front of his large flat screen whilst the Girl watches on silently. "Impressed yet?" he seems to be saying. Well she isn't, but she is hungry. The ensuing violence shows our girl in her vampire splendour (after earlier time traveling to the 80's via the distinct pop and style of her bedroom). And maybe I'm just reading too much into the girl power bit, however this girl does becomes an intriguing proposition for audiences. Is she a shadowy blood sucking protector of the distressed or a creepy cold blooded stalker in a town with very few people to stalk, or maybe she's a riff on No-face from Hayao Miyazaki's Spirited Away.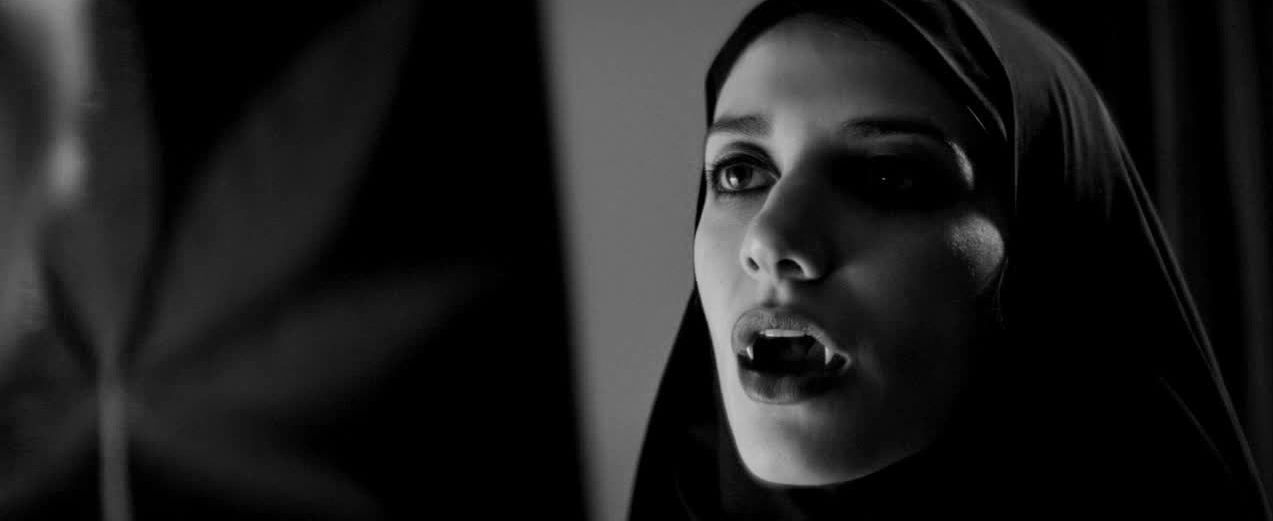 The Girl represents a number of things as she eerily glides across the quiet streets of Bad City on a skateboard like a roll of tumble weed. She is menacing enough to keep us on our toes, but there is something magnetic about her warmness and sad loneliness that attracts us, and indeed Arash to her. The Girl is a film made by a cinephile for cinephiles a la Tarantino, and Amirpour infuses this film with fascinating levels of detail, most of which was probably lost on me. The apparent David Lynch elements are Greek to me. This film is also a love letter to silent cinema, and Amirpour has utmost confidence in her stunningly monochromatic visuals to tell an inclusive story, opening up compelling levels of character to the audience. Though the seemingly feminist elements still remain the most enjoyable part of this lonesome "Iranian vampire western". Remember the name guys: Ana Lily Amirpour.