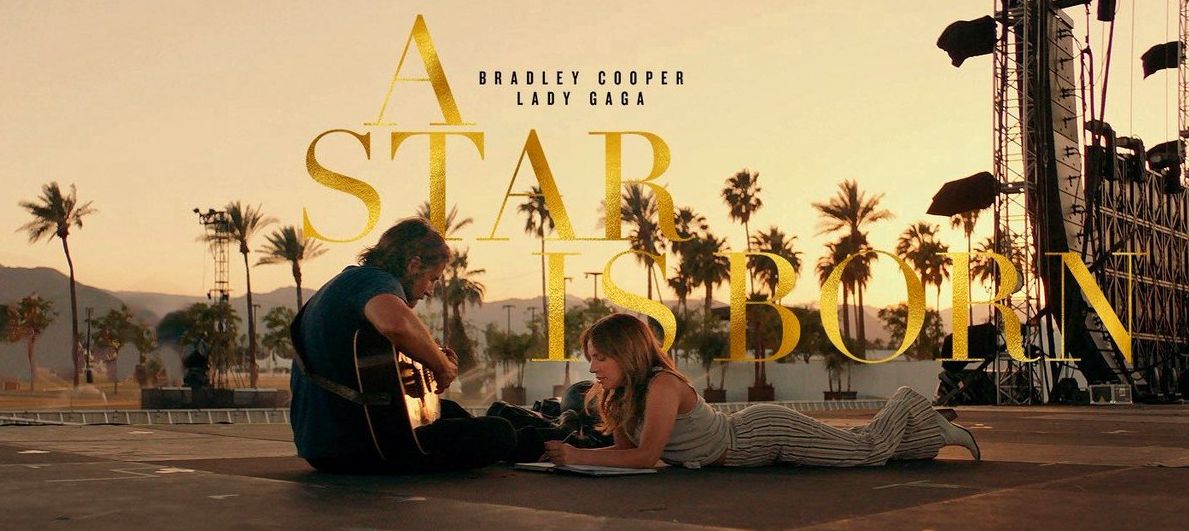 A Star is Born

LisaOConnor4 With a simple and arguably predictable plot, who would have thought that take 4 of 'A Star is Born' would wend its way into the hearts of a 21st century audience.
Cowboy-esque and Kooky
Well, hats off to Bradley Cooper for directing this box office hit straight into those very hearts; and speaking of hats, Mr Cooper also stars as cowboy-esque musician Jackson Maine alongside the kooky Lady Gaga who plays the title role of the equally kooky Ally. The two meet early on when Ally is writhing around singing Edith Piaf melodies in a seedy drag club, whilst the well-known (yet modest in a real wholesome way) Jackson looks on, transfixed. And by the way, the movie had me at 'La Vie en Rose' … at this point I settled right down into my seat with a contented sort of smile as I realised this was gonna be a good one. The pairing of these two musicians is the premise for the movie; Jackson gives Ally's musical career a little nudge from the wings onto the main stage and before you can say 'Paparazzi', she's signing recording contracts and giving her backing dancers marching orders. But as she becomes more dynamic, so the dynamics of their relationship are thrown into the spotlight …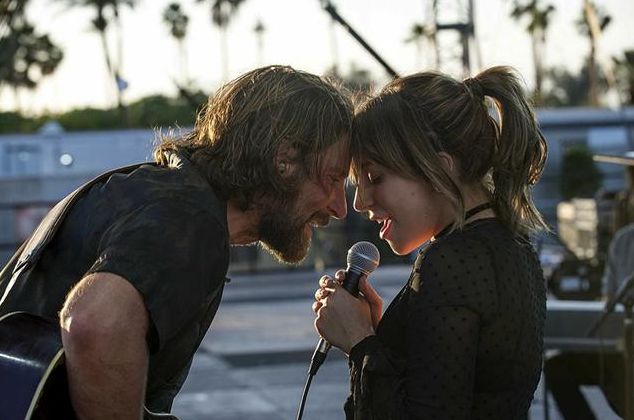 Great Music ... Rocking Tunes
Lady Gaga is as cute as you would expect. With her Manga eyes and elfin face, she does a good job of being unconventionally pretty with a fresh personality to match. Slightly but not overbearingly unconventional in her character (she throws a good punch in an early scene), she is natural in her part, but of course, the main attraction is to hear her belt out some great music which she co-wrote with Lukas Nelson. Equally, we are treated to some rocking tunes courtesy of Bradley Cooper (he and Lady Gaga have released a soundtrack to the movie) who manages to be attractive in a tough guy way, but with an aching vulnerability that makes his audience warm to him all the more. Ally's widower dad Lorenzo (Andrew Dice Clay), flanked by three friends, provides some humour as he lovingly basks in his daughter's reflected glory, claiming that he was once told he was 'better than Sinatra'. Equally comical are Ally's old friends back in the drag club, led by best-friend-with-a-man-bun Ramon (Anthony Ramos) who is suitably supportive and all-round good best friend material. Ally's eventual producer Rez (Rafi Gavron) is the straight guy, which is always a challenge; he does this well, as we teeter on the brink of dislike but with the deeply hidden knowledge that he usually speaks the unpopular voice of reason.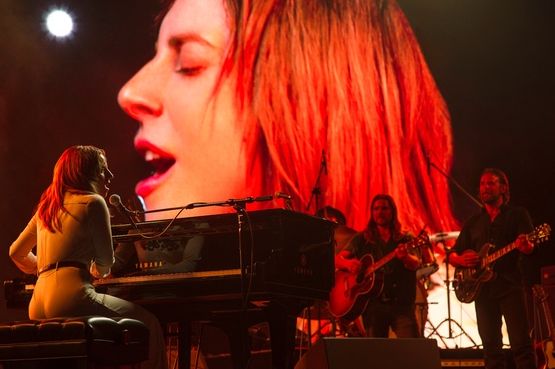 Fuzzy Realness
With close-angle shots of real faces with minimal make-up, cinematographer Matthew Libatique gives initial scenes a slightly fuzzy realness, with some coloured filters to give the night-life some pizzazz. As the story unfolds and the film glams up, we get crisper edges and a glitzier feel. Ultimate praise to Bradley Cooper though, as presumably the movie is presented as he wished and it's unfathomable that this is his directorial debut. And he starred in it. And he was on the screenplay writing team. Some people have all the talent … some people like Bradley Cooper.