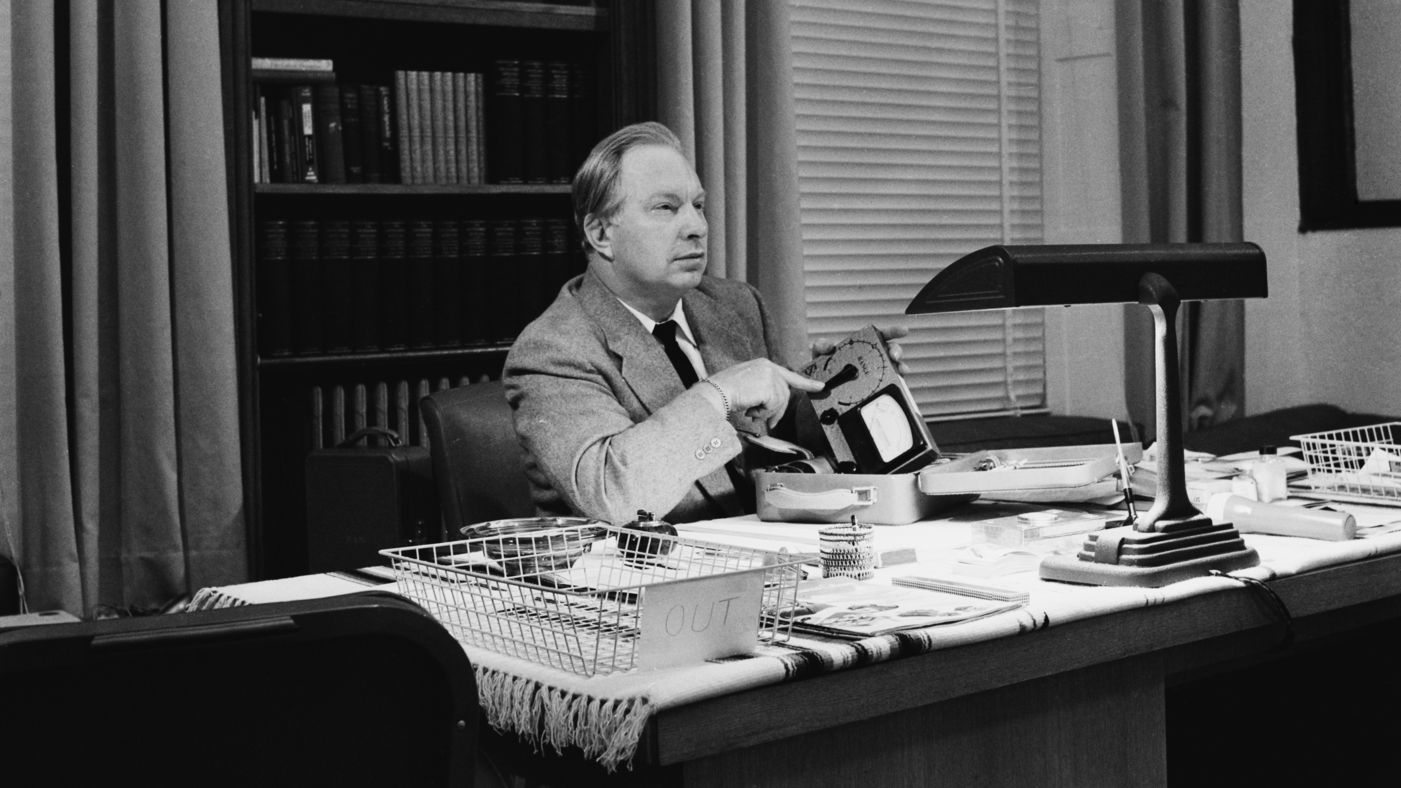 Alex Gibney Calls Out Tom Cruise During Screening of HBO's Documentary 'Going Clear'

JamesArthurArmstrong Alex Gibney's controversial documentary, Going Clear: Scientology and the Prison of Belief, was screened at the Los Angeles County Museum of Art (LACMA) and was followed by an eventful Q&A session with the director and its writer, Lawrence Wright.
The film is based on Wright's Pulitzer Prize-winning book 'Going Clear,' which looks to educate on the history and practices of the Church of Scientology, as well as profiling eight former members of the church, giving an inside look into how controversial decisions are rationalised and true believers of the movement are moulded. The documentary serves to ask questions such as: Why would someone support the Church of Scientology? What does it take for a member to reach his or her's breaking point? And, why is it so easy to recognise unsavoury behaviour in retrospect? The two-hour-long documentary attempts to wrestle with these fundamental questions throughout a series of interviews.
Reporters from Variety were in attendance and spoke to one former member, Sylvia Taylor, who was also at the screening. She shares her heartbreaking and inspiring story in the film. Taylor was sentenced to the churches disciplinary program, the Rehabilitation Project Force (RPF), in 1977. She was forced to live in over-crowded rooms, and made to sleep on a damp mattress outside, then having her new born baby daughter taken away from her before she escaped the church. Taylor said, "I'm just grateful that I realised missteps and got out, and got my children out, so we could have a life."
Another aspect that the documentary explores is how the church still manages to prosper in a financial sense — given the dwindling numbers of members — which may be down to the IRS deeming it to be tax-exempt on the understanding that Scientology is a religion. Gibney expresses that the IRS re-evaluate this, and hopes that celebrity members — John Travolta and Tom Cruise — begin to realise the corrupt nature of the church. Gibney said, "If it's true that Tom Cruise, for instance, is the number-one salesman for Scientology, then he has a moral responsibility. I think it's time for him to demand an accounting inside the church he apparently cherishes. If he wants to see it survive, I think it would be worth having him demand a change."
Gibney went on to say the churches reaction to the movie was to "denounce everything it examines." Gibney questioned, "how is it that any critic who says anything about the Church of Scientology is automatically wrong, a liar, an apostate?"
Wright added that he's faced numerous legal threats from the church over the years, but the struggles he's overcome hardly compare to the hardships endured by its members.
Going Clear: Scientology and the Prison of Belief will premiere on the 29th March on HBO at 8PM. Below is the official trailer for the documentary: