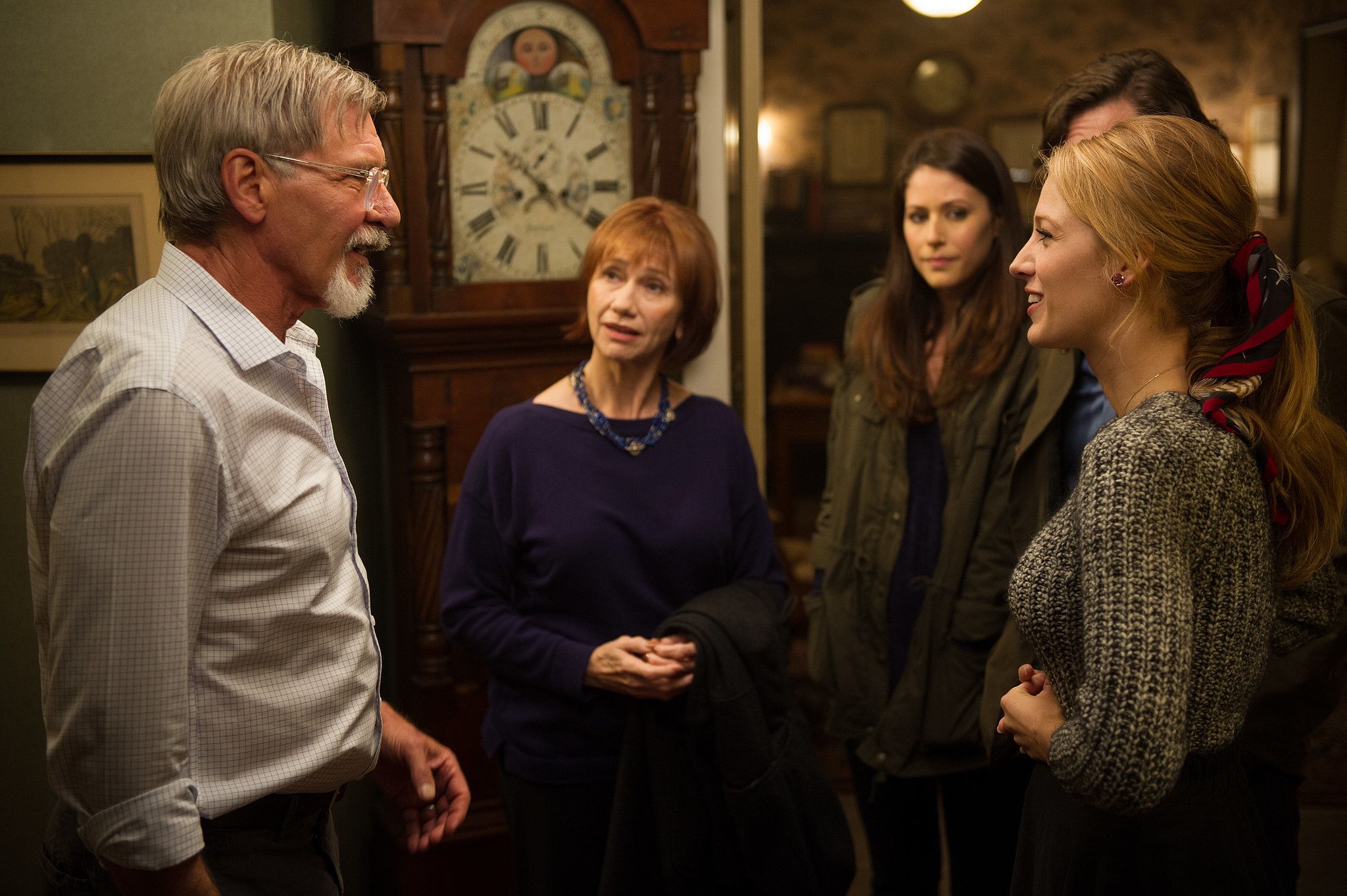 Although Implausible, 'The Age of Adaline' Manages to Grasp Your Attention

JamesArthurArmstrong The Age of Adaline, for the most part, delivers the plot twists and emotional beats you'd come to expect from a movie driven by a romantic and schmaltzy storyline that is ludicrously implausible.
Adaline Bowman (Blake Lively) was born on New Years Day in 1908. She got married, had a child, and became a widow when her husband suffered an accident during the building of the Golden Gate Bridge. One night, an unexplainable snow begins to fall as she is driving to her parents house. Adaline suffers a car accident and lightening strike combination that causes her to remain 29 years old forever. Adaline miraculously remains a youthful 29 years of age for nearly eight decades, never allowing herself to get close to anyone lest they discover her secret. However, a chance encounter with a charismatic philanthropist named Ellis Jones (Michiel Huisman) reawakens Adaline's long-suppressed passion for life and romance. When a weekend with Ellis' parents threatens to expose the truth, Adaline makes a decision that changes her life forever.
Its fantastical plot is dealt with an elegance and confidence by director Lee Toland Krieger (Celeste & Jesse Forever) who allows us to immerse ourselves into a story that offers such a far fetched premise. Unbelievably, the left field plot sustains its strength throughout, yet is only let down by the weak romantic sub-plot that threatens to bring the movie to its knees. The film desires to be a whirlwind romantic tale that seeps out of a peculiar jumping off point, but becomes nothing more than mushy hogwash.
There is a lot of things I liked about the movie. Kreiger achieved some nice things, in particular, the expression of a low-key, spontaneous affection within the characters and his decision in casting loveable veteran actors, such as Harrison Ford — who seems to have knack for saying the wrong thing. Ford and Lively bounce of one another handsomely, with this dynamic very much making it Lively's movie. However, what lets the movie down is it attempts to deliver a story that's more concerned in trying to trick us with sleight-of-hand manoeuvres within its script that merely make it haphazard, predictable, and leading to logical questions being ignored. The Age of Adaline's biggest achievement is grasping your attention until its conclusion — which is ludicrous — but at least it gives you a reason to stick around, and the possibility to shed a tear or two.