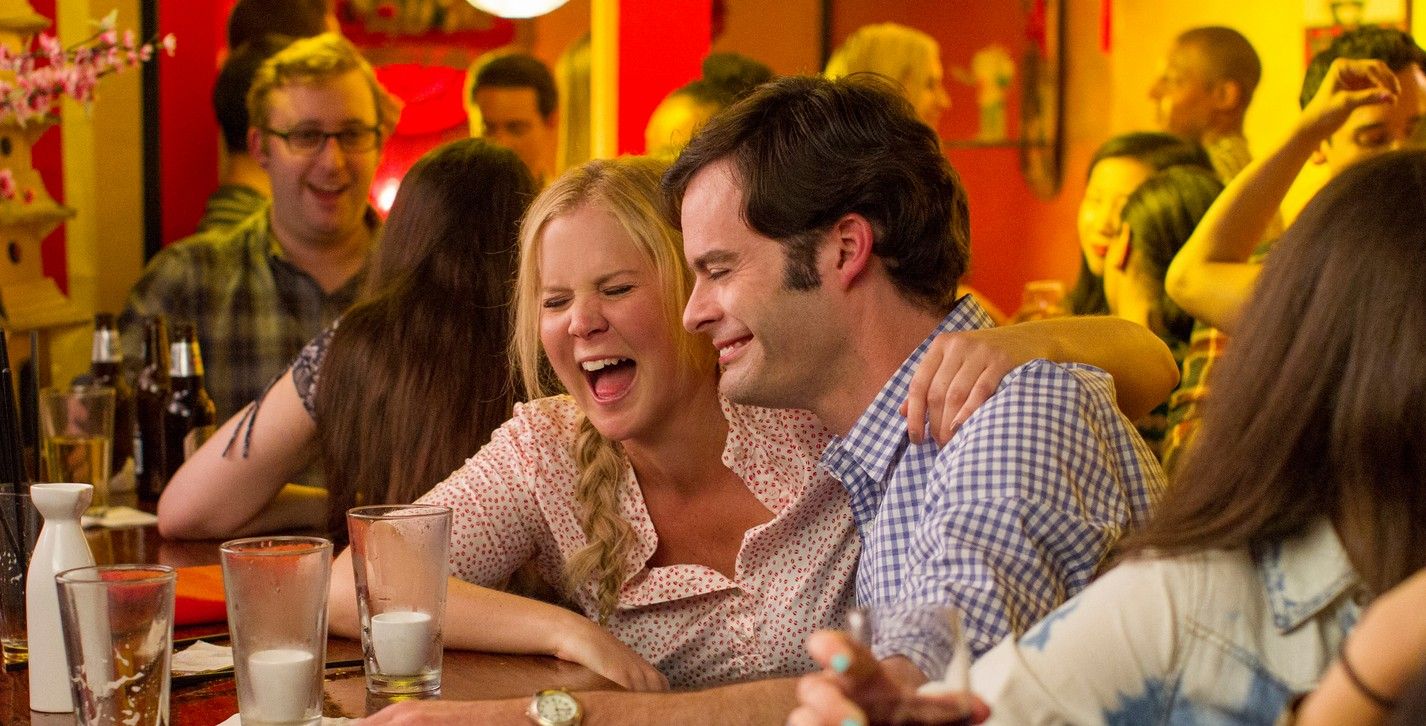 Amy Schumer Arrives in 'Trainwreck' the Funniest Movie of the Year

JamesArthurArmstrong It's been ten years since Judd Apatow made his feature directing debut with The 40-Year-Old Virgin, with many suggesting none have quite surpassed that riotous and hilarious first one. That is, until Trainwreck. His latest romantic comedy has set a new high mark for the director and given audiences a new comedic voice in the form of Amy Schumer.
UTTERLY Hilarious from the get-go
Schumer, who wrote the script too, was destined to flourish within the environments that Apatow builds in his movies. Although he didn't pen the screenplay, it's familiar territory for Apatow and with Schumer on-board, both manage to bounce off each others artistic rights to glourious results.
Schumer plays a woman who doesn't quite have her life together, until she meets the one person who might finally inspire her to move forward, played by Bill Hader — an actor I am particularly warming to. What shrikes home hard is Schumer's unique sensibility that allows her to put a fresh spin on Hader's character's perspective, which further adds a deep and meaningful pulse to Trainwreck's narrative.
Trainwreck is utterly hilarious from the get-go. However, it's not just a reel of wall-to-wall soundbites; emotion is given a chance to ring true. There are some surprisingly touching moments that breath in and out, especially when it comes to Amy and her abusive alcoholic father, played by Colin Quinn. Her relationship with him allows her somewhat perceived monogamous party girl persona to develop into something worthy of our investment. Even though her father has been moved into a care home, they remain close in his final days; and it's during these touching sentiments that Schumer shows she has the required acting chops and not just comic timing.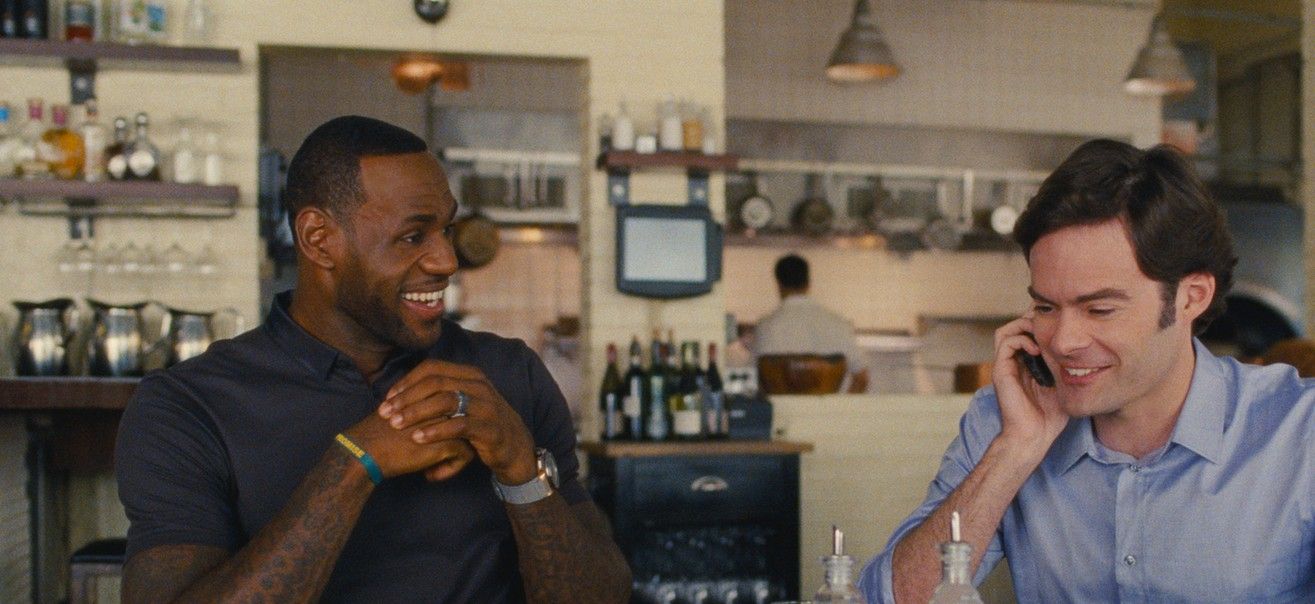 poking fun at Professional athletes
One of Trainwreck's most enjoyable aspects comes in the form of Apatow casting professional athletes like basketball great Lebron James and injury prone Amar'e Stoudemire. Both essentially play themselves, yet, allow Apatow to poke fun at their perceived public personas. Although none of their cameos are essential to plot points — with James acting more as a confidant to Hader — what makes them work is their ability to be that comic relief we require. They pop in and out when needed and are just as funny as any stand-up comedian. With James and Stoudemire giving great performances, the celebrity cameo that deserves most praise lays squarely at the feet of professional wrestler John Cena, who plays Schumer's semi-boyfriend. Cena has been dressed up throughout his career as a clean-cut wrestling hero. Yet, in Trainwreck, he lets go of all his inhibitions. The trash talking scene in the cinema in one of the most laugh-out-loud moments that'll have great play back value in years to come. However, the wrestling champion will be most remembered for having an extremely awkward sex scene — which is both cringe worthy and hilarious.
Schumer's character has a sort of mean spirit behind her humour, which at first can be a little off putting. Nonetheless, once the narrative begins to roll-out, we are able to look past her wicked curse-filled jibes and begin to peel away at her vulnerabilities, which gives us the ability to fall in love with her. Apatow does use the same tried and tested rom-com formulas but it easy to look past this basic format when the humour is this strong. Schumer is a new voice in movie comedy and Trainwreck is one of the funniest movies of this year.