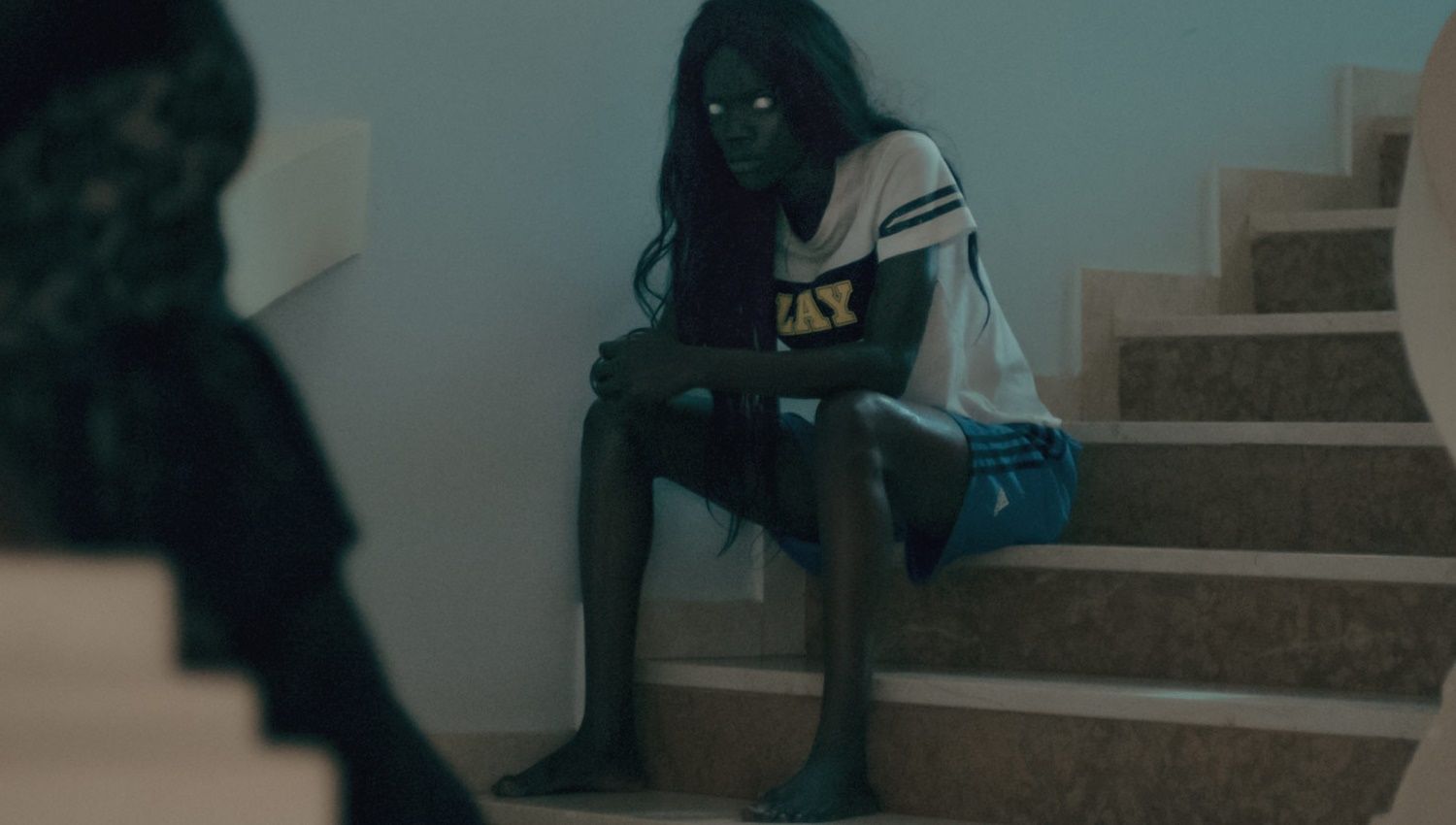 'Atlantics' review

DelaliBessa Critic It's unfair the amount of baggage I took to 'Atlantics', French-Senegalese director Mati Diop debut feature. This film has already appeared in some best of 2019 lists after winning the Grand Prix at this year's Cannes Film Festival where Diop, became the first black woman director to be in contention for the Cannes Film Festival's highest prize, the Palme d'Or. So naturally, expectations were quite high. And oh, she happens to the niece of one of Africa's filmmaking greats Djibril Diop Mambéty.
The Paris-born Diop is as close to filmmaking royalty as it gets in Africa. The basic mechanics of 'Atlantics', which is playing on Netflix, nodded ever so slightly to her uncle's iconic 'Touki Bouki'; two lovers torn apart by fate in a neo-realist tale concerned with love, separation and the sociopolitical texture of a pivotal time in African history. But probe further and we see Diop ultimately charts her own path from 'Touki Bouki'; substituting the surreal with the supernatural, the thrills with mystery and the intimacy with longing in this hauntingly beautiful tale.
'Atlantics' opens with a scene all too familiar. We are on a construction site where a group of men agitates after working for over three months without pay on an incongruous skyscraper along the coast of Dakar. It's an edifice that towers over slums and the hustle of the hand-to-mouth of the average city dweller. Moments later a few of them are in the back of truck driving on beach road with the crashing ocean calling out to one of them; the glum Souleiman (Ibrahima Traoré), who looks like he's being delivered of demons.
I thought nothing of this early scene on first viewing as focus soon shifts to Souleiman's alluring 17-year-old girlfriend, Ada. It's an exquisitely filmed scene at a rail crossing when we first meet her. She's beaming as she looks across savors every glance at her boyfriend through the quick windows the gaps in the passing train afford her. Diop cuts back and forth between Ada and Souleiman scored to the rumbling of the locomotive. It's a warm scene at first till we realize the sight of his girlfriend has done little to wipe the troubled look off Souleiman's face.
These details linger because of how the story unfolds. Though we quickly get a scene of Ada and Souleiman making out in on the beach and in an uncompleted building she has no idea that she may be turning a corner away from the best days in their relationship. That night, when Ada sneaks out of her home to a popular oceanside club, we learn that Souleiman and several of his fellow laborers have left Senegal on a small boat bound for Spain.
The scenes in the club capture a deafening bareness that I imagine prevails in rural areas that suffer from rural-urban migration. Life seems to have come to a standstill and has this eerie feel of the aftermath of an alien invasion, somehow enforced by the sleek oddity of the skyscraper they were working on. Shots of skyscraper are sprinkled in as the film rolls in visuals not too dissimilar from the ghastly presences the spiders hovering over Toronto evoke in Denis Villeneuve's 'Enemy'.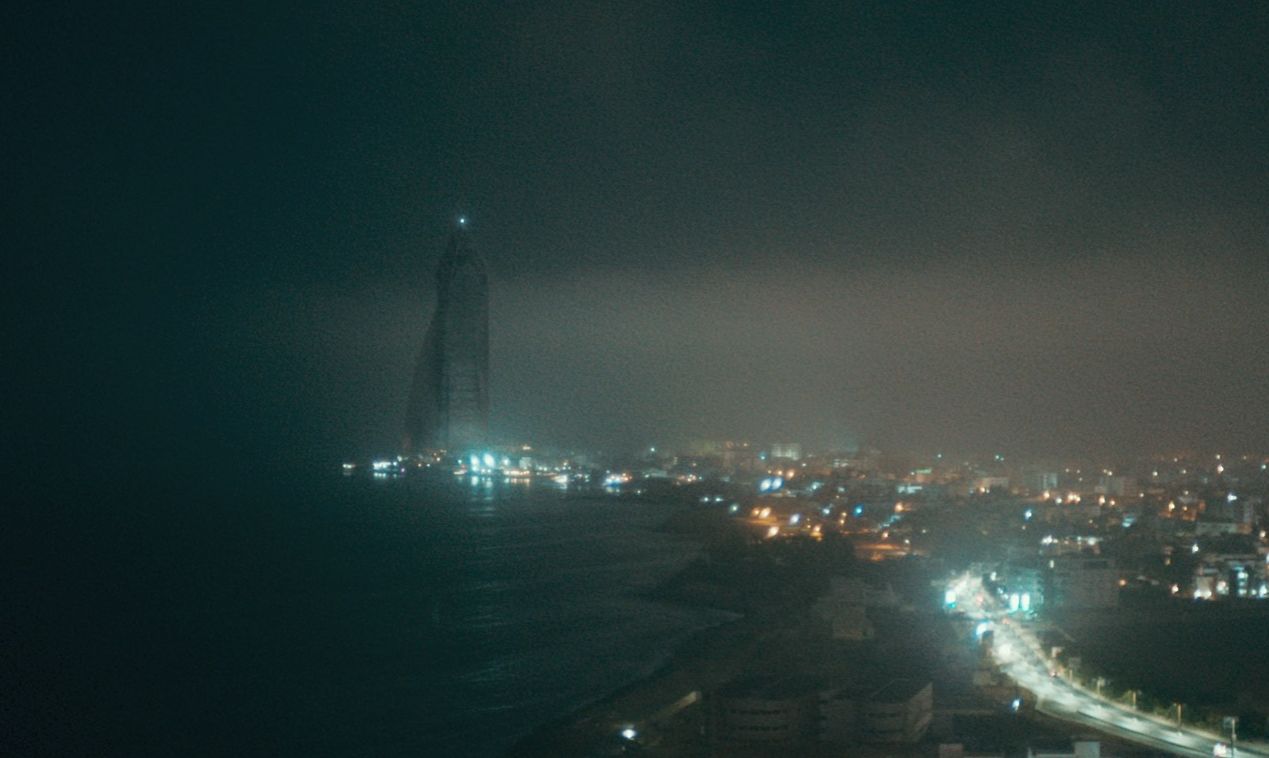 The barrenness soon turns to frustration and then anger and then a coven of mourning for the girls. All this is replaced by hope as the club owner says all we can do is pray the boys make the arduous journey to Spain in one piece.'Atlantics' is based on Diop's 2009 short film, 'Atlantiques', which drew from the real-life experiences of young African men setting out dangerous trips to Europe. But Diop pivots away from the exploration of the migrant crisis and harsh realities of such a journey to the idea of separation and the heartache of the women that stay behind waiting for a victorious call from a number with a European code.
This inversion is one of the clever turns that keeps Diop's script (co-written by Olivier Demangel) a step ahead of audiences most of the film. Her direction and film's lensing assume this hypnotic effect as we wander into the unknown following but the subtle snaps of our director's fingers. Diop cares little for the conventional and this film offers more of a reward if you go in as cold as possible.
Focus shifts to the arranged marriage Ada has been tacitly rebelling against. She is to wed a wealthy man called Omar (Babacar Sylla), who's smug aura would have been a turn off on its own were Ada not in love with another man. The wedding, which feels more like a funeral, eventually comes off and it would have been impossible for Ada to look more unhappy; her beautiful curious eyes now a window to an abyss of disdain and despair as some of her friends simmer with envy on the fringe.
It is at this point Diop starts to work her magic with minimal fuss. Omar and Ada's plush white matrimonial bed (which emits an oppressive vibe) is set on fire under bizarre circumstances and the mystery elements start to sprout. A troubled young police detective, Issa (Amadou Mbow), is brought in to catch the arsonist and his prodding clouds the narrative even further.
'Atlantics' becomes truly remarkable when it embraces genre conventions and immerses itself in the supernatural; starting to resemble something like Carol Morley's 'The Falling' but with a 2000s Nollywood-ish exploitation horror spin. It will be interesting to find out what Diop's influences here were as she presents disturbing scenes of possessed girls with unnerving white eyes walking the night in zombielike unison with a purposeful vengeance.
I got high on the sense of the unknown. It is at this point that I surrendered to Diop's deft direction, fingers crossed in hope that she steered her ship safely through the ghastly waters she had conjured. To reach for the support beam of logic was to sink further into her cauldron of mysticism, that somehow manages to maintain a strong socio-political spine.
Diop is still concerned with the sense of exploitation even as she films an incursion of possessed girls on a man who owes them wages – a more direct-than-we-think link to the agitations by Suleiman's and his fellow workers in the film's opening. The shift to the mystical has an air of 'Emitai' about it; when Ousmane Sembene makes a hard cut to an ethereal dimension to debate the contextual merits of resistance against pillaging French soldiers against the backdrop of a fear of the unknown.
Questions about gender and oppression emerge as further beats on the exploitation thread as Ada is all but reduced to an object for sale required to be the latest servant of the patriarchy. She is chastised for not having a love dovey tone towards her arranged fiancé and taken for a virginity test like a car to a mechanic for a look under the hood before a purchase.
'Atlantics' ticks so many boxes it shouldn't work. It mish mashes genres and throws cohesion out of the window but still feels too precise to be called avant-garde. Clarity here comes not from making sense of plot but bowing to the mesmerising imagery that elevates humanity and reminds us time and time again what this film ultimately is: a story about separation, longing and love.
I do have questions that bug me, like what the rules are behind the possessions and whether that conceit undercuts our director's concern with the agency of women. The police detective, Issa's arc has some holes and seems to exist in service of cheap twist. But all these dwarfs in comparison to the main overpowering twist that showcases Diop's sublime storytelling, which manages to give a vibrance and stakes to innocuous images like the still ocean or a sunset.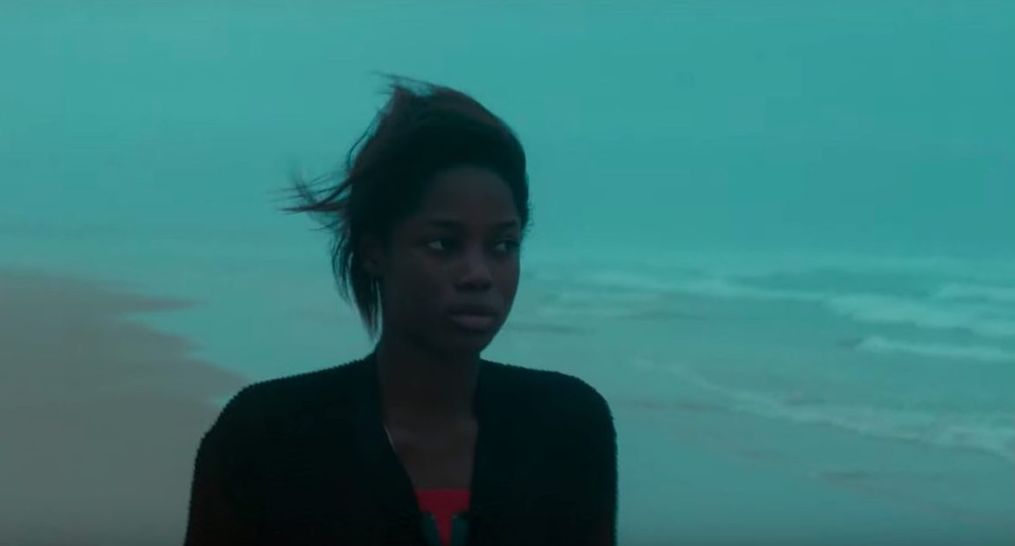 This being the "Year of Return" in Ghana, marking 400 years since the arrival of the first enslaved Africans in Jamestown, Virginia, there is an added layer that lingers. I can't help but ultimately think about the ominous power the ocean evokes in my part of the world.
To cross the threshold of the ocean was traverse into an ultimately hellish dimension. The harrowing doors of no return led to the Atlantic and make no mistake, Suleiman, like my ancestors had no choice. The heartache left behind seems to have traversed generations and the desire and force of will to return has not dimmed centuries on.
There is a deep meta sadness to the sense that the only closure, the only healing for some wounds may only come via the fantastical wonders of the medium of cinema. But I like to turn to Dumbledore in moments like these. Just because it's happening in my head, or on-screen or in the dazzling reflections in the mirror does not make it any less real.