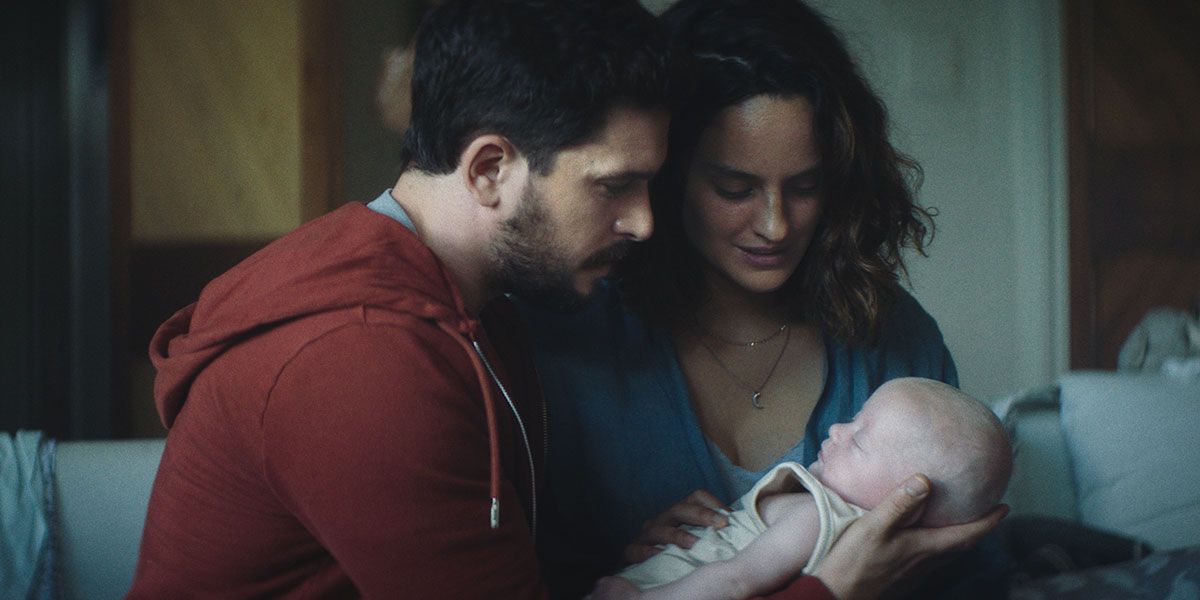 Noémie Merlant and Kit Harington share a horrifying postpartum in 'Baby Ruby' (TIFF review)

burnsting Editor-in-chief Getting a baby doesn't fit the perfect lifestyle of blogger and influencer Jo (Noémie Merlant) in the unnerving and nightmarish 'Baby Ruby'.
Postpartum depression is a heavy subject most movies tend to avoid. But director Bess Wohl and 'Portrait of a Lady on Fire' star Noémie Merlant take it head on.
Jo has a seemingly perfect life as a blogger and influencer, having just moved into a beautiful home in nature just outside the city. Being pregnant she plans her own baby shower and obviously shares every detail with her followers.
But the minute she delivers her baby things start to change. As a huge blackout she wakes up with the baby already sleeping in its crib.
Things quickly go downhill from there. The baby wont stop crying and Jo even suspects she's angry with her, biting her and crawling out her earring.
At the same time she starts to distrust her mother-in-law, who just wants to help her. And eventually her husband (Kit Harington) too - a surprisingly light role for the 'Game of Thrones' alum.
What follows is a cross between a horror movie and a dramatic take on the mental breakdown of a new mother. Is this all in her head or is there really more going on around Jo and her newborn?
It's part haunting, part drama about the mental breakdown during postpartum depression. It's a shame though the script doesn't break any new grounds in either.
It does however show Noémie Merlant can carry an English film just as well as a French one, as she brilliantly captures the audience just like in her acclaimed role in 'Portrait of a Lady on Fire'.
Overall though, 'Baby Ruby' is a little too light and superficial to leave a lasting impression.
'Baby Ruby' had its world premiere at #TIFF22