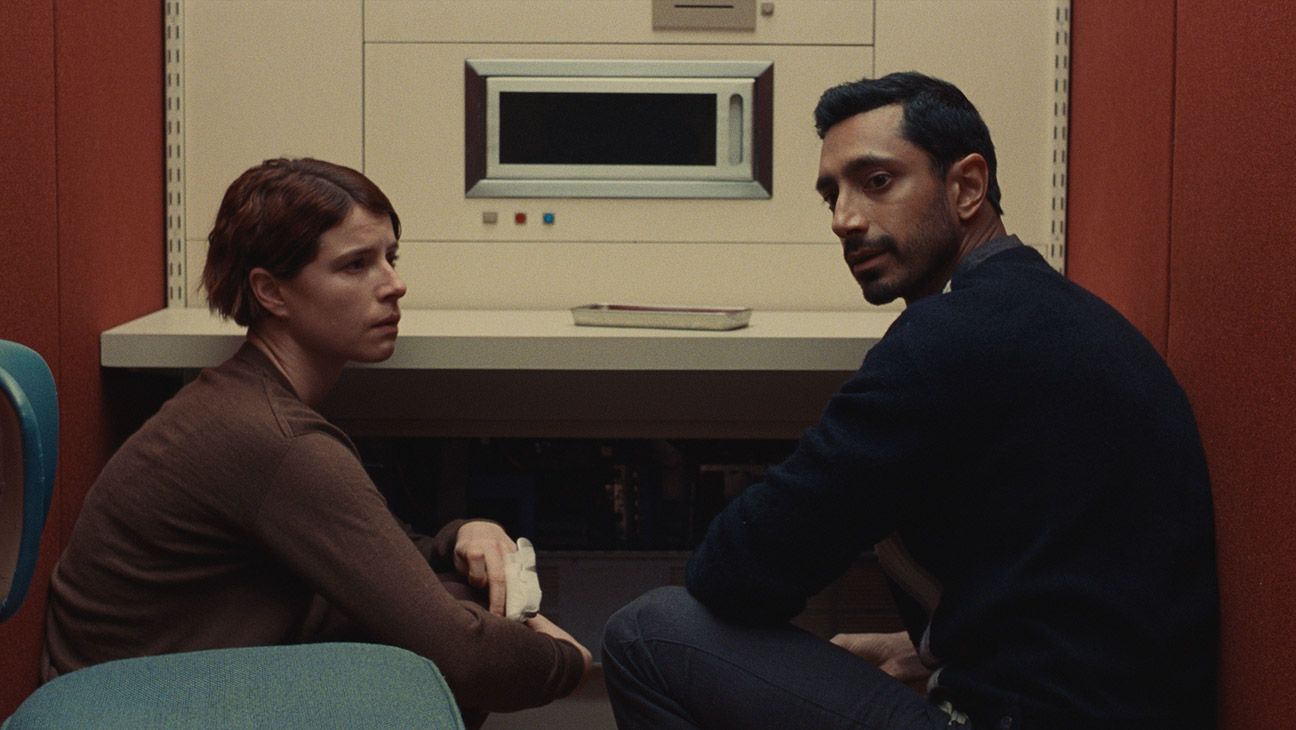 'Fingernails' (TIFF review)

burnsting Editor-in-chief Greek director Christos Nikou delivers another strangely captivating and quirky romance with 'Fingernails' starring Jessie Buckley, Riz Ahmed and Jeremy Allen White.
If you accept the unconventional premise of Christos Nikou's new film, it's actually quite down to earth. What's not so normal is the love-crises in the film. The crisis the Love Institute is trying to solve by unusual exercises to bring couples closer together.
The institute's program ends with a medical test involving the couple's fingernails. A painful test, physically but also mentally, as it outputs the percentage of love between the two people. Most of the times it's a low number, and the machine has proven only a small percentage of couples are actually in love. Hence the crisis.
We follow Anna (Jessie Buckley) as she's looking for a new teaching job. Without telling her partner Ryan (Jeremy Allen White) she applies to teach at the Love Institute, a mysterious institute trying to get couples closer together using seemingly unscientific methods.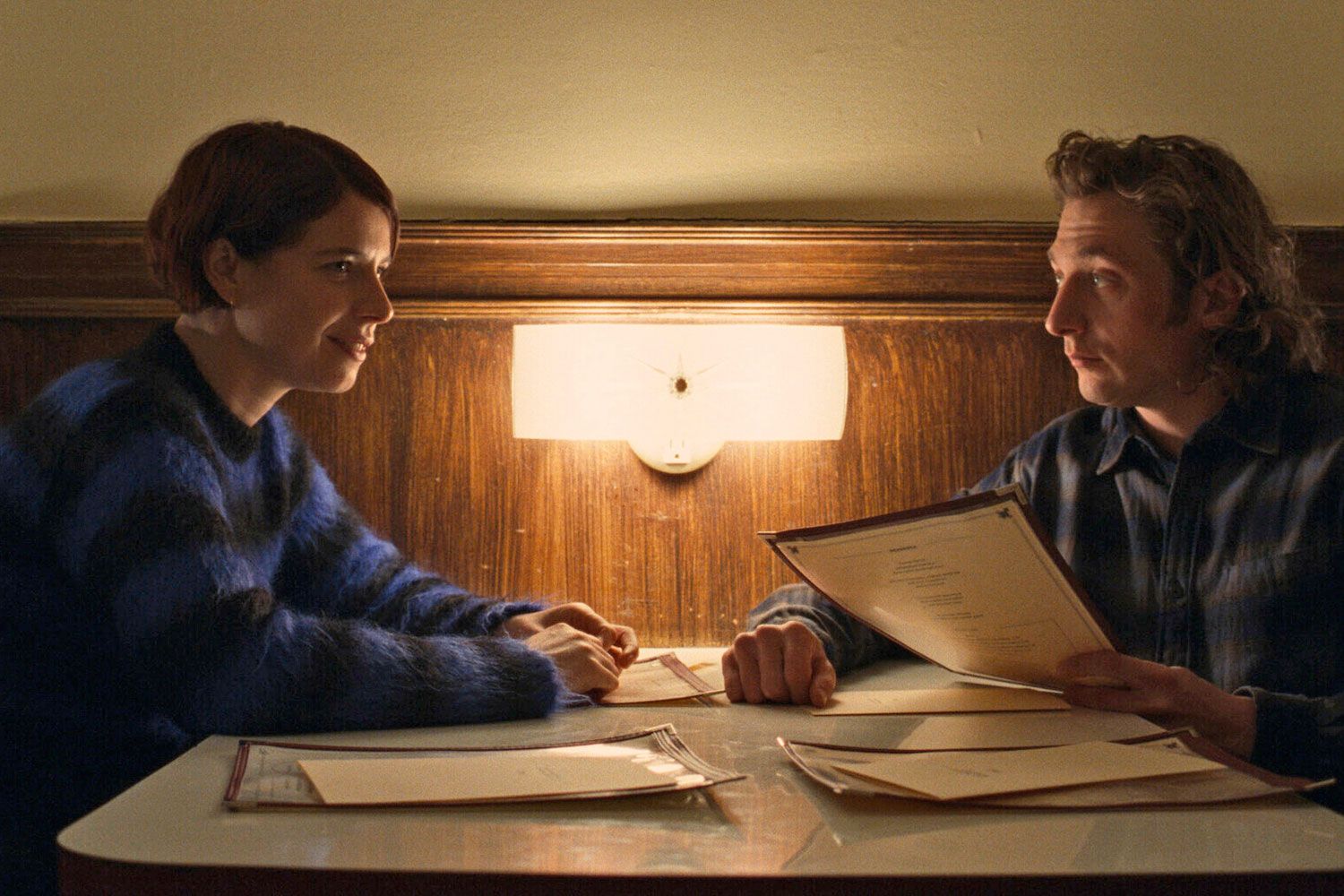 While many don't believe in the institute's practices, Anna is strangely attracted to the institute. Maybe because she has doubts about her own relationship too.
At the institute she's coupled with Amir (Riz Ahmed) as her mentor. And they slowly build a connection while they work together.
If you have to seen director Christos Nikou's previous film 'Apples' (2020), 'Fingernails' is actually a bit more conventional. All the relationships and characters are very real. It's only the settings they're placed in that are more fantastical.
The analog nature of the machine for testing the couples' love and the quirky bonding tests they have to endure, makes this movie feel more like a peculiar and sad romance than anything else.
Director Christos Nikou, with his first English language film, proves he's one of the unique and standout voices in film today. Jessie Buckley and Riz Ahmed display the harsh truths of love in very real way. And if you can enjoy the movie's kind of comedic but also tragic premise, it's an intriguing little film not to miss when it's released later this year.
'Fingernails' had its International Premiere at #TIFF23 and will have a limited theatrical release on October 27th, as well as being released on Apple TV+ on November 3rd.