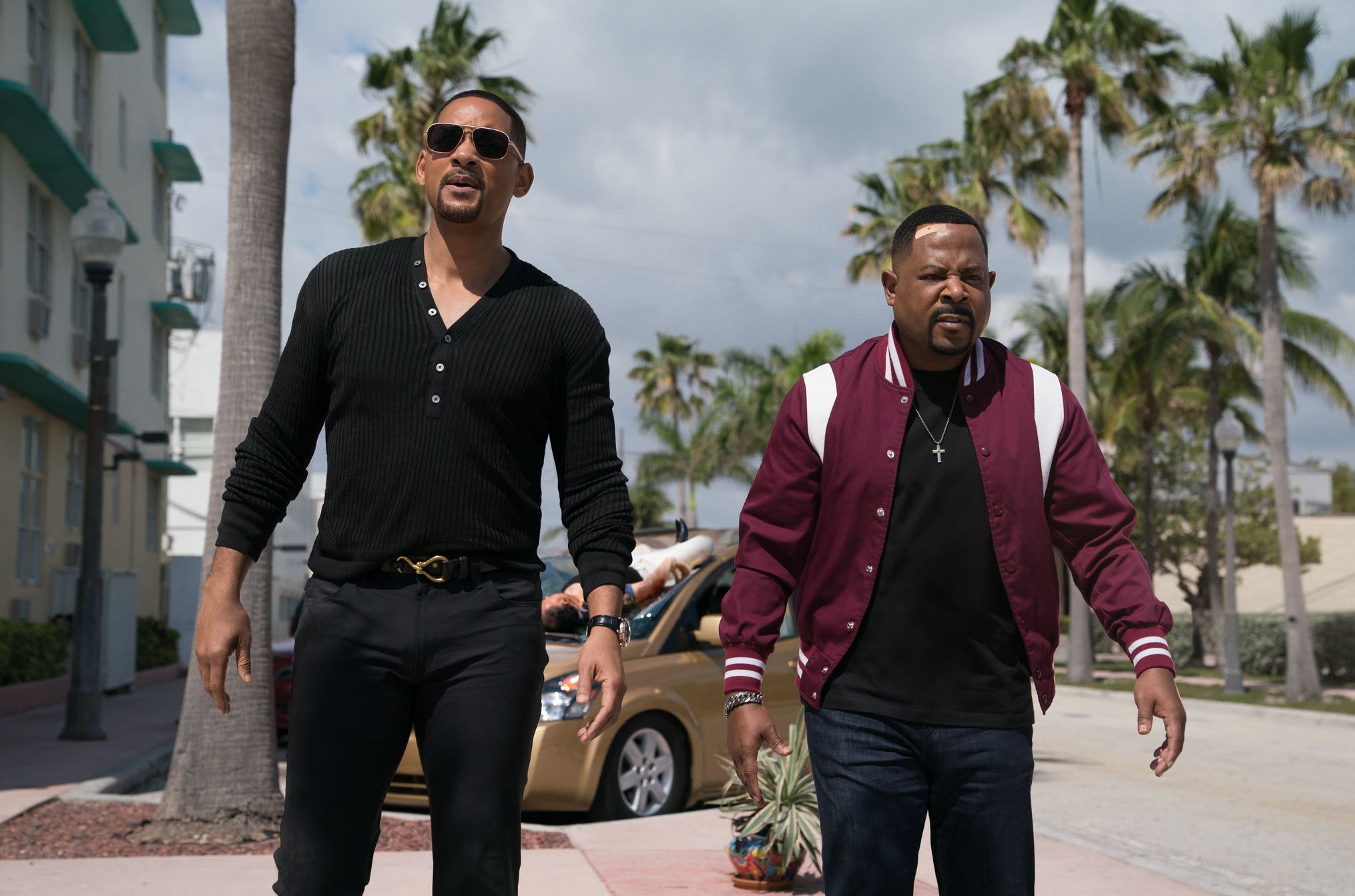 'Bad Boys For Life' Review

DelaliBessa Critic We are partying like its 1995 in 'Bad Boys For Life' as Belgian directing duo Adil El Arbi and Bilall Fallah inject streams of wit and vitality into a series that left a sour taste in many mouths some 17 years ago. The only way was up for the iconic Will Smith-Martin Lawrence vehicle when it became clear Michael Bay would not be lending his increasingly corrosive touch. Our filmmakers here have this awareness and affection for the IP that adds that something extra to this buoyant experience.
The world, of course, revolves around Miami cops Mike Lowrey (Smith) and Marcus Burnett (Lawrence) and their camaraderie. The former's past deeds come to haunt their present as the film takes shape as a cartel thriller. Our source of ill intent comes in the form of the ruthless cartel maverick Armando Armas (Jacob Scipio auditioning for a role in the next John Wick film).
He is on the path of vengeance carved out by his mother (Kate del Castillo) and is taking out all persons involved in the death of his drug lord father. Armando is more than up to the task adept from range with a sniper rifle or in close quarters combat with knives.
The screenplay doesn't try to overthink things. It shoves Smith into the role of a suave action star and understands that Lawrence is a comedian at heart and thus allows him the runway to just be funny and ease the. But our two leads play off each other to touch on some of the film's core ideas about aging and its accompanying fears; like Mike refusing to settle and find some emotional substance to balance his existence.
Without playing to tropes, Mike is basically the boy refusing to grow up, the probably 50-year-old who dies his greying goatee black. Opposite him, Marcus, decidedly chubbier, is embracing being a grandfather and father in law as his daughter gives birth to a son and marries her boyfriend last seen being bullied by the two cops in THAT doorway scene that justifies the sorry existence of 'Bad Boys II'. The only thing Marcus seems in denial of is his fading eyesight.
Marcus is also thinking about retiring to Mike's chagrin. It's the form of infidelity in their bromance he won't tolerate. It's supposed to be "bad boys for life," we told time and time again but it is clear the bad boys are more Roger Murtaugh and less Martin Riggs here.
Also ready to move on is the Miami Police Department which has a new hotshot techy unit called Advanced Miami Metro Operations (AMMO) featuring the likes of Vanessa Hudgens, Alexander Ludwig and Paola Núñez adept at flying drones and gunning down henchmen with machine guns, sometimes at the same time.
Adil and Billal are channeling more Tony Scott than Michael Bay thankfully as they pull strings. They avoid the quick manic cuts of Bay's Chaos cinema and go the functional route opting to for decent wides and longer takes to highlight the smooth staging and choreography of the gloriously R rated action. We do get the classic slow tilt cum 360 pan that has been a staple of Bay films.
When it's all said and done Lawrence comes out as the MVP. He serves as the perfect conduit to elevate 'Bad Boys For Life' from a good action film to a great buddy cop romp. A whole new generation is being introduced to Lawrence's delights and he is given enough moments to milk fire moments of physical comedy that will certainly make this one of the funniest films of 2020.
And oh, judging by how shockingly good this film is and the bank it is making, we should be taking the 'Bad Boys For Life' title a little more seriously.