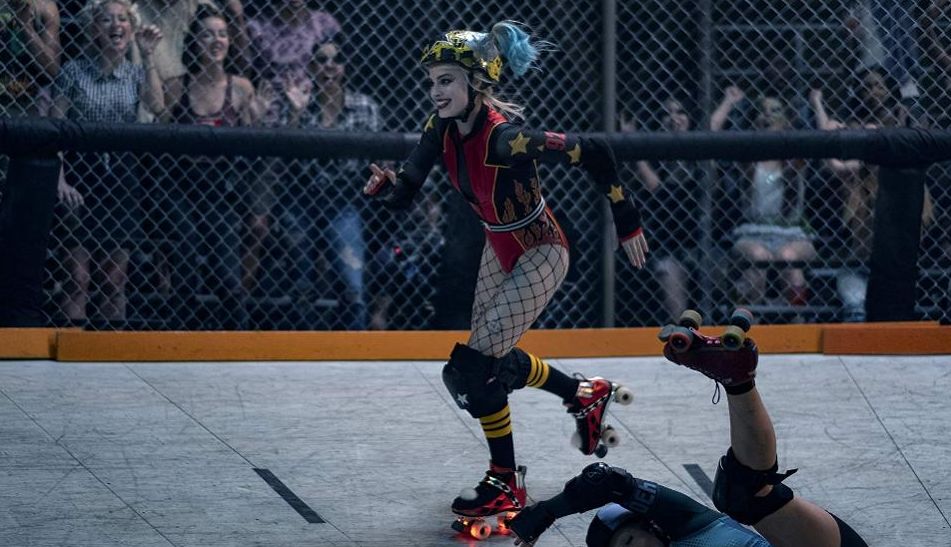 'Harley Quinn: Birds of Prey' Review

DelaliBessa Critic 'Birds of Prey: The Fantabulous Emancipation of One Harley Quinn' and Men are Trash. Yes, men are trash, the incendiary dog whistle known to bring out the savage in many a folk online, should have been part of the gloriously eccentric title because zero fucks were given for the feelings of the so-called superior sex.
To find a redeemable man in this story will be to search for a needle in a haystack only to be pricked by the needle en route to admission in a hospital with a bad case of tetanus.
But aside from the obvious societal dysfunction that informs the necessary and uncompromising sense of urgency from feminists, there is a purpose to 'Birds of Prey's' cynicism. The whole plot gushes forth from a bad break up in the most toxic of relationships; Harley Quinn (Margot Robbie) and The Joker.
A harlequin's purpose is to serve, our heroine notes someways down the line, as slivers of the abuse she suffered at the hands of Mr. J flash across her eyes. It's the most we dwell on the past here. Director Cathy Yan is all about the fantabulous emancipation bits as we board this ditzy intoxicated rollercoaster of an action film.
Somewhat disappointingly, this is not the team-up movie the trailer would have you think. The story really is about the consequences of the bad break-up with Joker as Harley becomes hot cake in Gotham; for all the people would like to see her dead. Harley has lost the Joker's protection and she can no longer jump off stripper poles to break a man's legs willy nilly.
At the top of the long list of revenge-seekers is Roman "Black Mask" Sionis (Ewan McGregor), the men are trash poster boy; violent, sleazy, vain, erratic, insecure but truly hilarious, especially in the scenes laced with homoerotic tension with his number two (Chris Messina).If you've seen the trailer you know there is a McGuffin diamond that takes this roller coaster up a notch and brings together our anti-heroines.
There's Cass Cain (Ella Jay Basco) the pickpocket who steals the diamond on a casual sidewalk stroll, Helena "Huntress" Bertinelli (Mary Elizabeth Winstead) an assassin who maybe prays to a Frank Castle poster on her bedroom wall, Dinah "Black Canary" Lance (Jurnee Smollett-Bell) a stunning songstress with a voice more lethal than her roundhouses and Detective Renee Montoya (Rosie Perez), a cop cut from the meta cloth of '80s action cinema.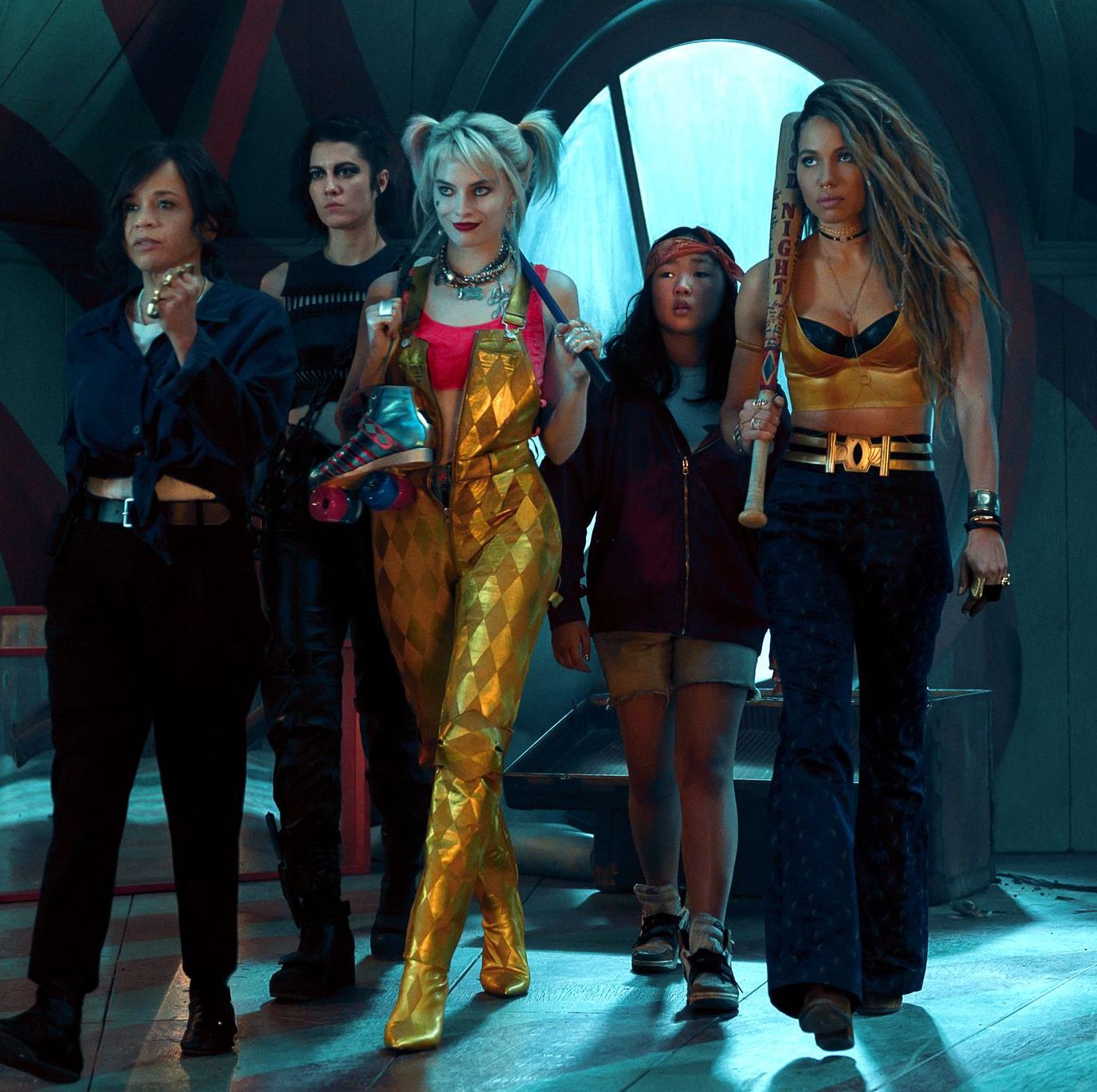 After a stretch where Harley starts to gets a few frantic moments in John Wick's shoes because every henchman in Gotham is but on her trail, Sionis eventually catches up to her and before he can indulge his fetish for having faces peeled clean off, the two strike a deal. He agrees to spare her life if she gets back the diamond he lost, which is worth infinitely more than it looks.
There's a weird, somewhat annoying structure to the story; at least for the first act. Keeping in step with Harley's erratic stupor, the script opts for this nonlinear timeline that is trying a little too hard to be dismissive of order. We weave back and forth in time to introduce each new face as well as Harley's first few days of freedom from Joker.
But the point is to break the rules. Not just in structure but feel. 'Birds of Prey' might as well have been a cartoon. Harley should have been leaving a trail of glitter with each vibrant footstep towards independence. There seems to be a burst of dazzling confetti during every eruption of chaos - like it was being directed by Phoebe Buffet and Wade Wilson. The only thing missing was a cameo from Batnipples.
The action scenes are pretty distinct; meshing sublime choreography with colourful camp. Where other films fall on CGI and asinine explosions in their action codas, Birds of Prey leans into smart physical comedy and inspired set designs that gift us manic set pieces on a trampoline, a merry-go-round among others.
The film did test my patience in a truly incredulous raid on a police station by Harley. I found it distractingly stupid and the one time the style slips into the territory of laziness.
Gripes aside, 'Birds of Prey' quite simply offers the most unique staging of action I've seen probably since the first John Wick film and never reneges on an invitation to wreak silly havoc. And at the centre of the bonkers whirlwind is Robbie's ultimately captivating turn as Harley who is a bundle of lethal but unbridled joy.