300: Rise of an Empire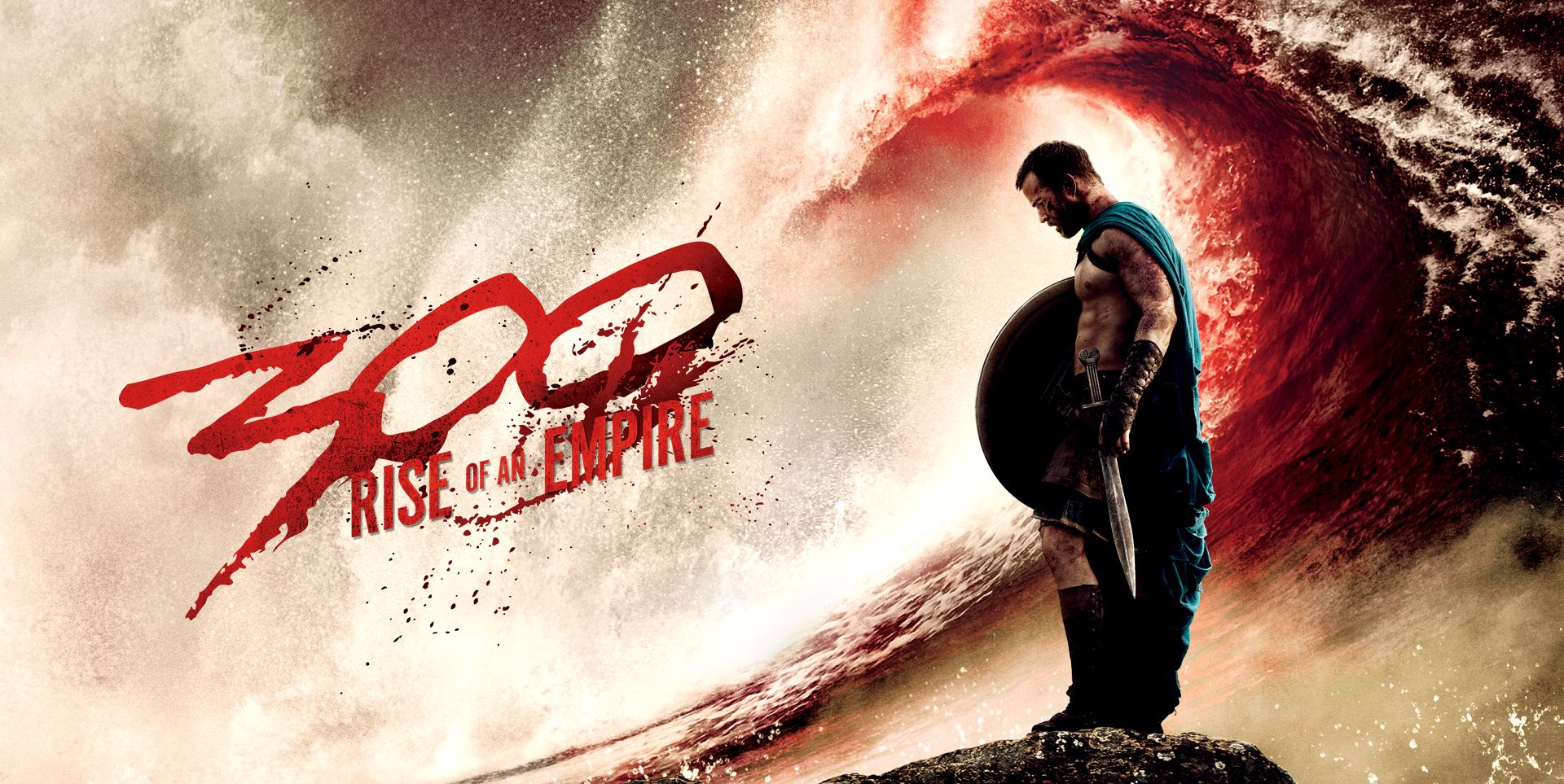 This past weekend saw the release of 300: Rise of an Empire and Mr. Peabody and Sherman. Both took the top two places in this weekend's box office top 10 with decent performances.
Although it took the number one spot, 300: Rise of an Empire failed to topple the performance of it's older brother (300) with the original film managing to take 36% more than the sequel. Taking into consideration ticket price inflation and 3D premiums, 300: Rise of an Empire sold around half as many tickets.
Despite a very aggressive marketing campaign, this result didn't dishearten distributors. 300: Rise of an Empire was never expected to surpass the original— with so many imitators following 300's original 2007 release— it's style has been played out somewhat.
Mr. Peabody and Sherman opened to an estimated $32.5M which is down from previous DreamWorks Animations March releases— The Croods and How To Train Your Dragon. Both those releases took over $40M in their opening weekends, but it was an improvement on other releases such as Turbo and Rise of the Guardians. Without any serious animation competition in the coming weeks, Peabody and Sherman should have the ability to reach the $100M marker.
The LEGO Movie was hit hard by the release of Mr. Peabody and Sherman. It fell 47% to take $11M. That's it's biggest drop since it's release five weeks ago. It currently stands at $225M total gross.
The LEGO Movie wasn't the only film to fall 47%. Non-Stop took $15.4M this weekend and has so far took $52.1M in two weekends— not bad.
After winning the Best Picture Oscar last week, 12 Years a Slave expanded to over a thousand locations, grossing $2.2M. That put the Oscar winner back in the top 10 for the first time in over three months.
Another release over this past weekend was Wes Anderson's, The Grand Budapest Hotel, which opened at only four locations. Believe it or not, it managed to take an incredible $800,000. On average each theatre took $200,000 each which ranks The Grand Budapest Hotel ninth on the all-time limited release standings. It opens in a further 65 locations next weekend and is expected to break into the top 10.
Weekend Box Office Top 10 - March 7th-9th
1. 300: Rise of an Empire $45M (1st week)
2. Mr. Peabody and Sherman $32.5M (1st week)
3. Non-Stop $15.4M (2nd week)
4. The LEGO Movie 11M (5th week)
5. Son of God $10M (2nd week)
6. The Monuments Men $3.1M (5th week)
7. 3 Days To Kill $3M (3rd week)
8. Frozen $3M (16th week)
9. 12 Years a Slave $2.2M (21st week)
10. Ride Along $2M (8th week)