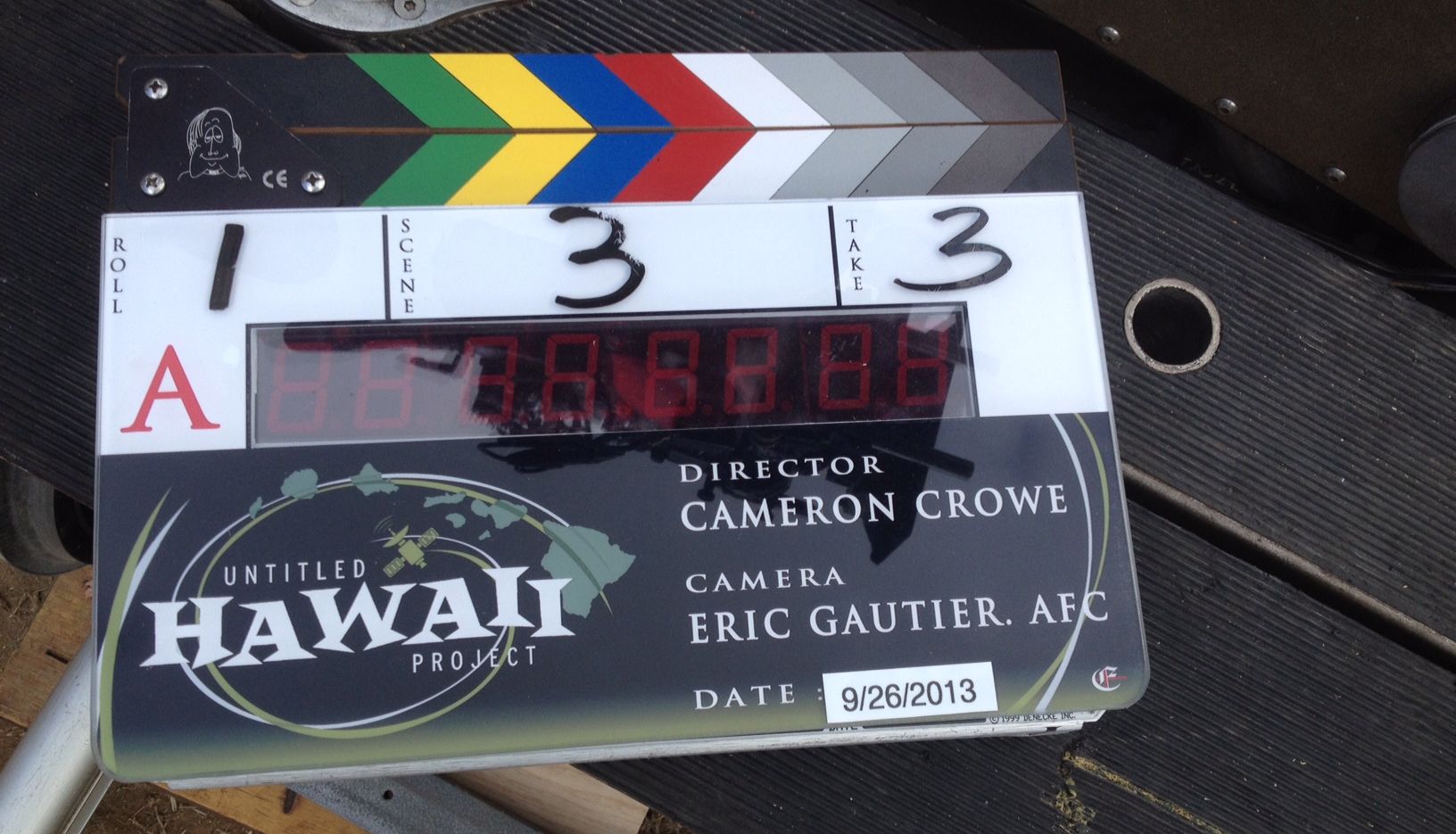 Cameron Crowe's Untitled Hawaii Project Gets a Name

JamesArthurArmstrong For some time now, the star-studded film directed by Cameron Crowe (Almost Famous, Jerry Maguire) has been referred to as the "Untitled Hawaii Project" as shown by the clapper board above. But it has now been given its official name.
It will now be known as 'Aloha.' It went under a few working titles during production such as, 'Deep Tiki' and 'Volcano Romance,' but we believe 'Aloha' is a more better title.
'Aloha' stars Bradley Cooper, Emma Stone, Rachel McAdams, Alec Baldwin, Bill Murray, John Krasinski, Danny McBride and Jay Baruchel. Cooper plays as a defense contractor who's sent to oversee the launch of a weapons satellite in Hawaii. Once he gets there, he falls for an Air Force pilot (Stone) who convinces him to try and stop the launch with the help of some mystical island forces. It is scheduled to be released on the 29th May 2015.