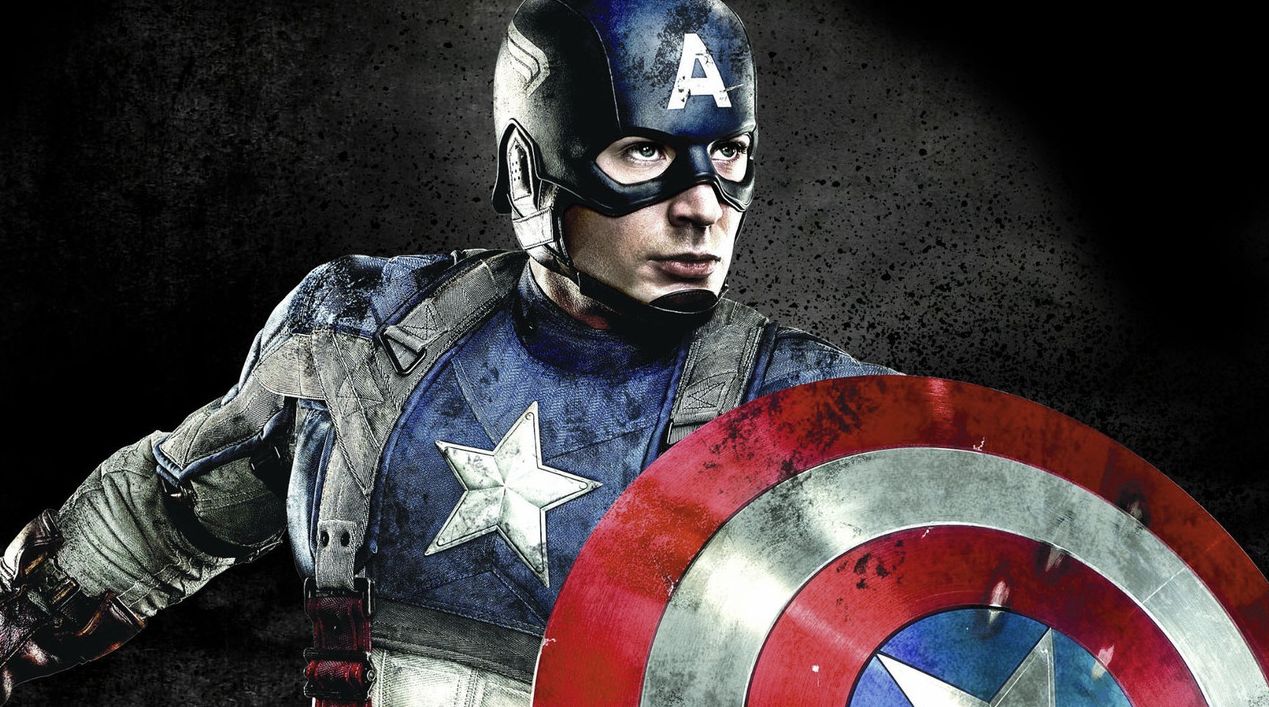 Captain America: The Winter Soldier

JamesArthurArmstrong After the cataclysmic events in New York with The Avengers, Marvel's Captain America: The Winter Soldier finds Steve Rogers, aka Captain America (Chris Evans), living quietly in Washington, D.C. and trying to adjust to the modern world. But when a S.H.I.E.L.D. colleague comes under attack, Steve becomes embroiled in a web of intrigue that threatens to put the world at risk.
Joining forces with the Black Widow (Scarlett Johansson), Captain America struggles to expose the ever-widening conspiracy while fighting off professional assassins sent to silence him at every turn. When the full scope of the villainous plot is revealed, Captain America and the Black Widow enlist the help of a new ally, the Falcon (Anthony Mackie). However, they soon find themselves up against an unexpected and formidable enemy—the Winter Soldier (Sebastian Stan).
Based on the ever-popular Marvel comic book series, first published in 1941, Marvel's Captain America: The Winter Soldier is a highly charged fury in Marvel's every growing catalogue of blockbuster movies.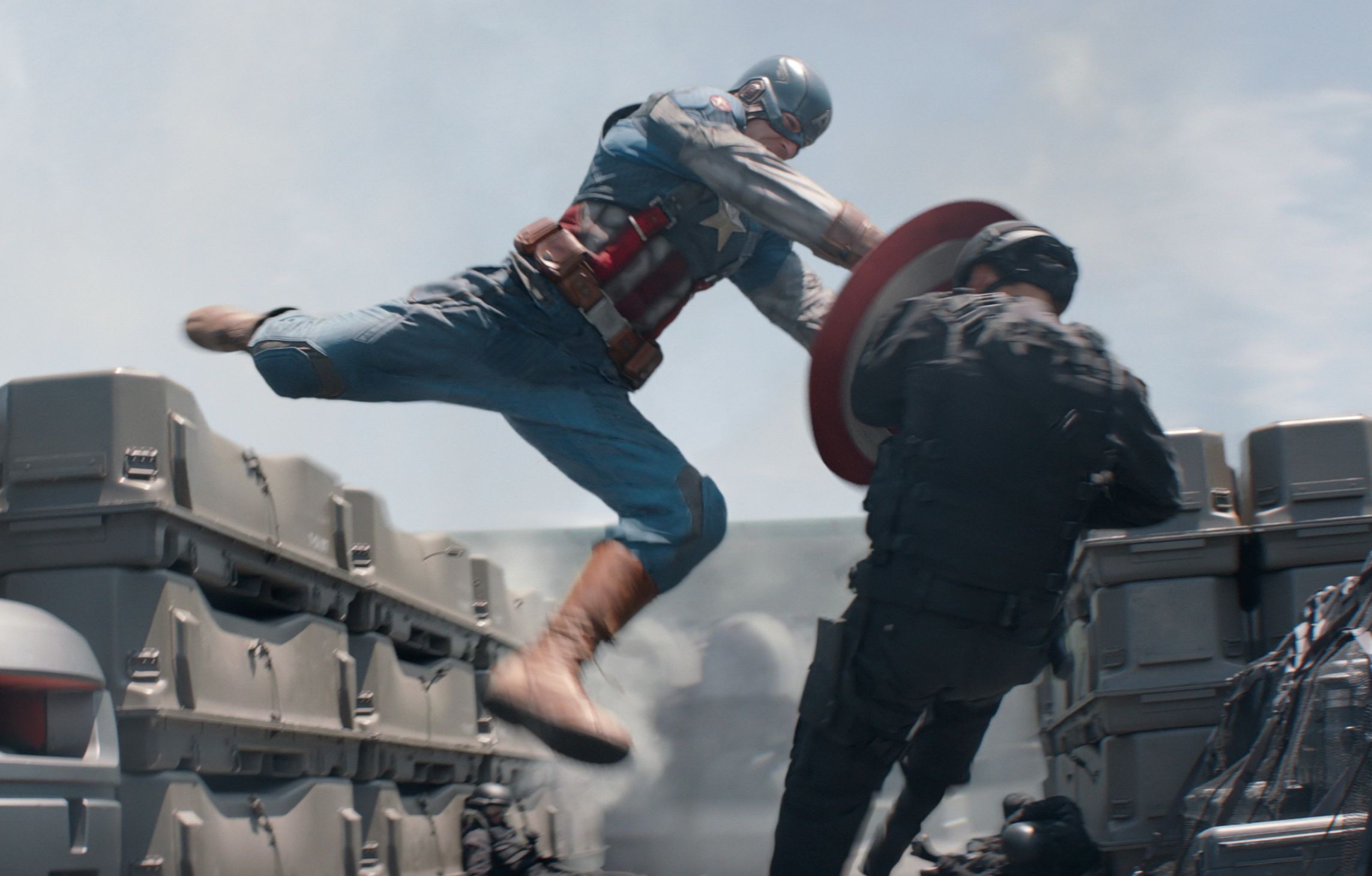 it's a superhero movie right down to it's bare bones
It's a total superhero movie right down to it's bare bones— but it's most certainly more than just that. It's a great political drama set against the backdrop of the Marvel universe. The theories that chug along in this film are a credit to the screenwriters. The conspiracies of "don't trust anyone" certainly lift this film above the previous Captain America film and most of the other Marvel releases.
The sub-plots give Steve Rodgers' character a fresh new dynamic that was missing from Captain America: The First Avenger (2011). He's constantly questioning everything. When you look at the world he finds himself in now, to the world from which he came— he finds it hard to locate his place within it. As a viewer, it's hard not to find yourself wrapped up in this theory.
Marvel have done a great job of tying everything from the previous film into a water tight package— it fits and works astutely. They've even done a pleasant job of briefly mentioning what the other Avengers are up to. That's a smart piece of continuity from Marvel. We're beginning to slot these films together and it's a great ploy to keep us hooked and eagerly anticipating the next chapters.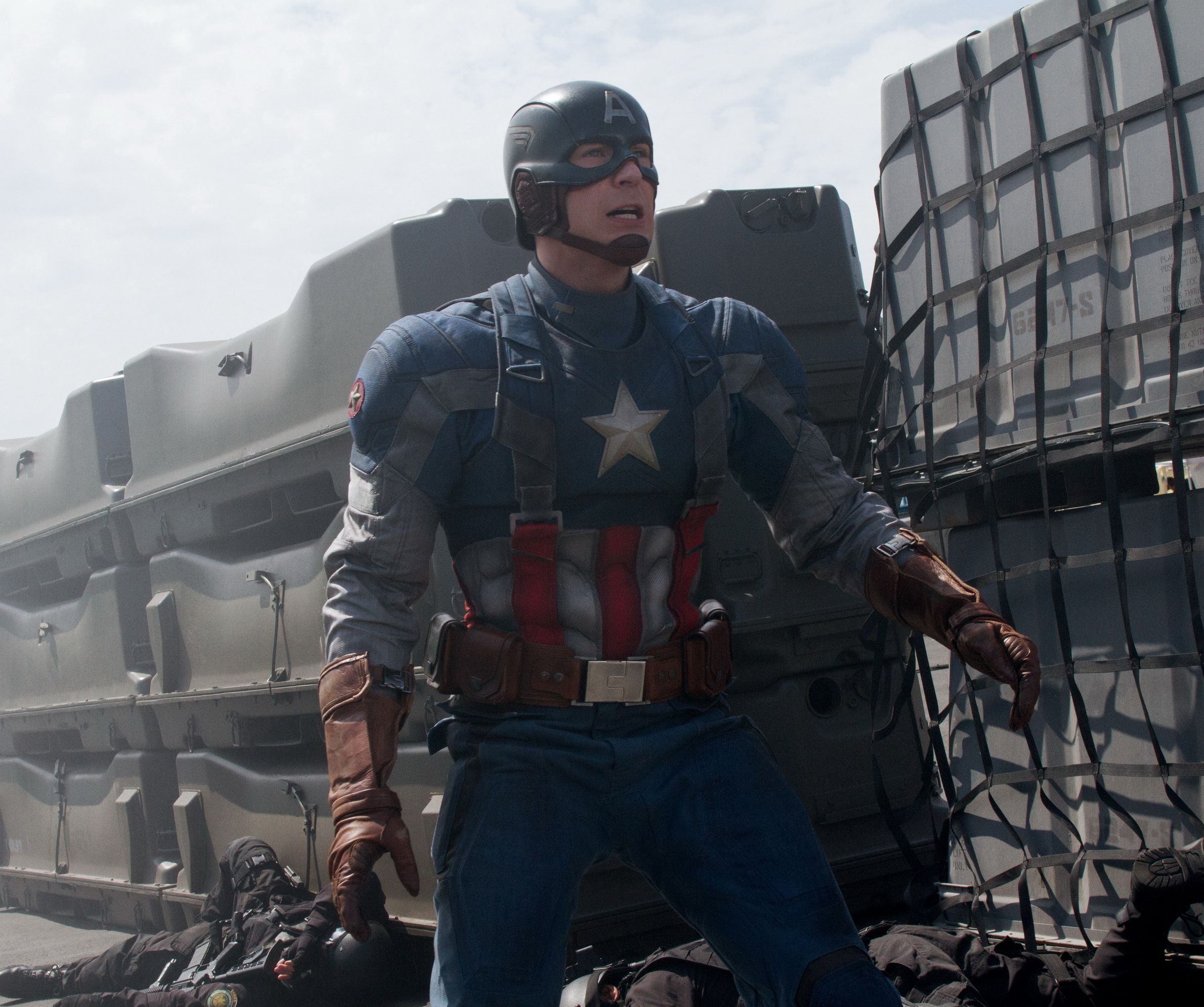 Captain America is a testament to Evans
Chris Evans has brought a sense of caring back to the character of Captain America. Cap was always seen as a character no one really gave much time to. But it's a testament to Evans who has brought a feeling of importance back to this role.
Scarlett Johansson shines in this film. Her interplay with Captain America as Black Widow during missions adds a touch of comedy that helps lift the intensity in scenes. Sprinkles of humour here and there benefits movies of this nature. The back and forth of characters engages the audience and helps us relate. These methods didn't quite come across as fluently in the first installment, but has been rectified in The Winter Soldier.
The action scenes are some of the best that Marvel have ever produced. They're valiant, ardent, but most satisfyingly, realistic. These sequences are so far removed from being "comic-book" moments, they wouldn't feel out of place in many of the finest action movies ever made.
Captain America: The Winter Soldier is a credit to the superhero era. It ticks a lot of imperative boxes such as story, action, and character development. Easily one of the best Marvel movies to date.