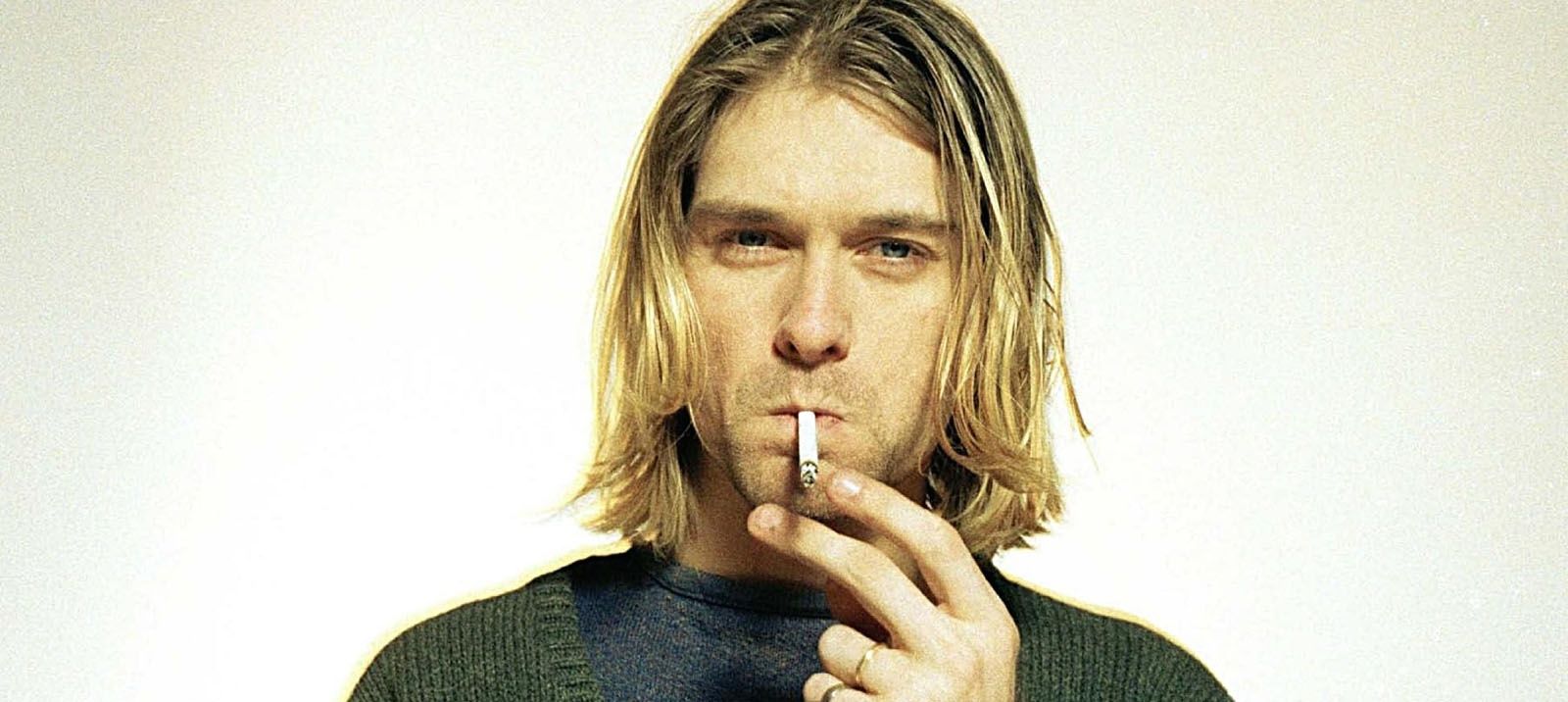 'Cobain: Montage of Heck' is an Intimate, and Inspiring Look at the Music Icon

JamesArthurArmstrong An authorised Kurt Cobain documentary has been a long time coming. We've had plenty to choose from, such as Nick Broomfield's 'Kurt & Courtney,' which examined if any foul play lead to Cobain's death in 1994, and 'About a Son,' which showed no footage of Cobain himself, yet used ambient and time lapse footage to paint his words from countless hours of recordings and interviews that the musician gave in the latter years of his life. Both movies exhibited dignified qualities in their own right, but Brett Morgen's Cobain: Montage of Heck is a far more personal, intimate and inspiring look at the American music icon.
Cobain's Early years
The film starts with Cobain and Nirvana about to take the stage and headline the 1992 Reading Festival – one of their most famous performances. At this point, Cobain and his wife, Courtney Love, had undergone a severe amount of scrutiny from the media regarding their drug use and parenting of their young daughter, Frances. This scene is intercut with snippets of chatter from his mother, sister and band mate, Krist Novoselic. Wearing a blonde wig and sat in a wheelchair, he's pushed on stage by Novoselic. Addressing his legions of fans, Cobain proclaims that you "shouldn't believe everything you read," subsequently falling to ground, and mocking his supposed frail physical state. We are then taken into a rapid credits sequence of 50s television juntures to the sounds of Cobain's angst on Nirvana track, Territorial Pissings.
The first act of Morgen's movie focuses on Cobain's early years as an infant to his troublesome teenage years. Morgen uses unseen home videos, family photos, home recordings and inventive animations to tell the story of Cobain's hyperactivity as a four-year-old, to his unruly juvenile days after his mother and father divorced. These moments in his life are predominantly told by his mother who is open about her relationship with her son and husband. Although some family members clearly have some unresolved issues regarding some of Cobain's decisions on how he later lived his life, they remain calm and reflective on his character, talents and death.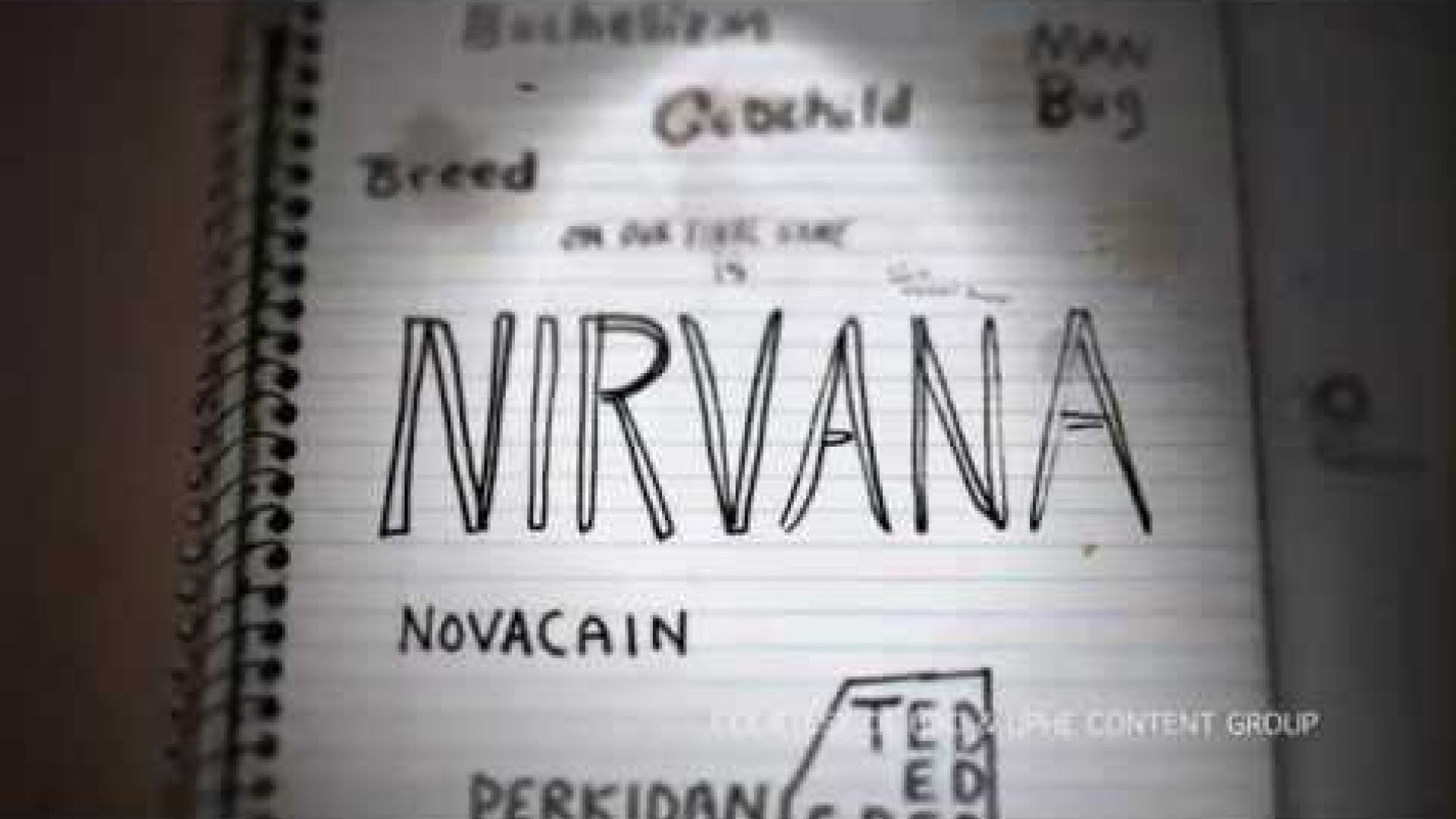 An artist at work
The movie skips ahead to the days when Cobain's music career took off, and his first real relationship with Tracy Marander – who is interviewed in the film. During these early days of Nirvana, Cobain was an avid writer, drawer, painter and poet. He filled journal after journal of his thoughts, opinions, lyrics and ideas for how to make money to support his art. Morgen makes perfect use of the material at hand by bringing personal audio recordings and writings to life to tell the story. His scribblings reveal more about him than he ever disclosed in any interview. We hear Cobain writing and singing songs during the daytime whilst his girlfriend worked. His journals come alive in beautiful animations from Hisko Hulsing and Stefan Nadelman. They're inventive and work perfectly in bringing emotion to Cobain, the artist at work. During one of these animations, Cobain can be heard working on the song, 'Been a Son.' As he strums away, working on its melody and figuring out the lyrics, we hear the telephone ring in the distance. Cobain stops, and answers with the tape still rolling. Morgen also uses stock footage to illustrate points of reference that Cobain uses in conversations or in goofy recordings he made. An example of this technique is during the phone conversation Kurt has with Melvins lead singer, Buzz Osbourne. During their talk, the movie 'Over the Edge' is mentioned as they talk about how it moved them when they first watched it. Morgen entirely uses footage from the movie during this scene helping to demonstrate Cobain's frustrations with authority and society. It's these mundane moments of conversation that allow us to relate to Kurt.
In its final 45-minutes, Montage of Heck changes direction and begins examining with a fine-tooth comb Kurt's life, drug addiction and overall attitude once he became famous. It's illuminating how different Kurt is during this period of his life. On camera, he's very secluded, barely saying a word during interviews. Whilst at home, he's funny, relaxed, albeit enjoying the life of a junkie. And when he's on stage, he's adored by his fans yet vulnerable. The home videos of him and Courtney sort of dominate the final moments of the documentary, yet they're incredibly confidential. Although they both seem happy together, they lived fairly idiosyncratic lives. It's an untenable contrast from the beginning of his life: brought up in a home full of love and normality. But, for their strange behavioural tendencies, Cobain and Love shared a devoted love for their daughter.
We all know how the story ends, so correctly, Morgen doesn't bother exploring the final days of his life. He ends the documentary at the best possible moment — Nirvana's most acclaimed performance, their MTV Unplugged concert. It's a fitting way to end. We're up close with Kurt — just as we have been throughout — as we watch him bellow during the final chorus of Leadbelly's, 'Where Did You Sleep Last Night?'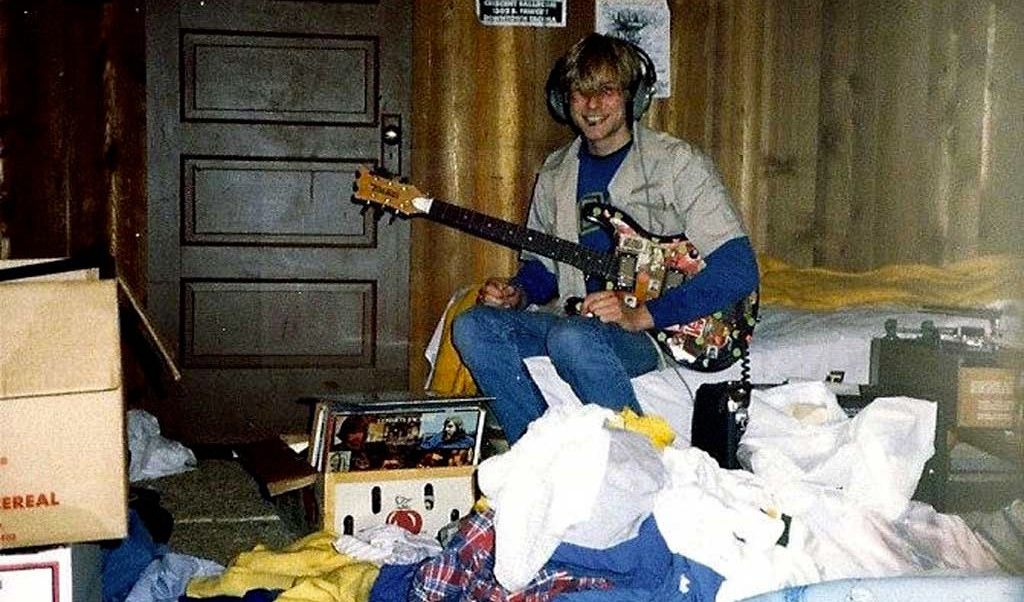 The MINDSET of a troubled genius
I first heard about Montage of Heck at the 2013 Sheffield Doc/Fest. Unknown to me at the time, I was playing pool with the executive producer of Asif Kapadia's, 'Senna.' After a few racks of pool, I asked him if he had any projects in the pipeline. He mentioned that Universal Studios (the company he worked for) had come to an agreement with Cobain's estate on the first fully authorised documentary on his life. Being a huge Nirvana fan, I was truly excited. So, for me, it's been a long two year wait for Montage of Heck — and thankfully, it was worth it. What emphatically helps Montage of Heck work is Morgen obtaining the rights to the music. It's never enjoyable watching a biographical music documentary that doesn't use any of the music from the profiled musician. With Nirvana's music firmly focussed as the soundtrack of the entire film, it's easy for us as viewers to immerse ourselves in Cobain's genius as a songwriter.
Kurt Cobain may be a lot of things to a lot of people. You either understand, and admire him, or have little sympathy for a man who took his own life, leaving his young child and wife behind. But, what Montage of Heck doesn't try and do is justify that decision, because who are we to judge? Montage of Heck explores the mindset of a troubled genius, a boy who was bounced around from parent to parent then subsequently rejected by society before punk rock saved him. But even punk rock let him down in the end. It led him to a life of drug addiction and fame that manifested themselves into his existing troubles. Kurt Cobain lived his life trying to find stability and never quite achieved it.