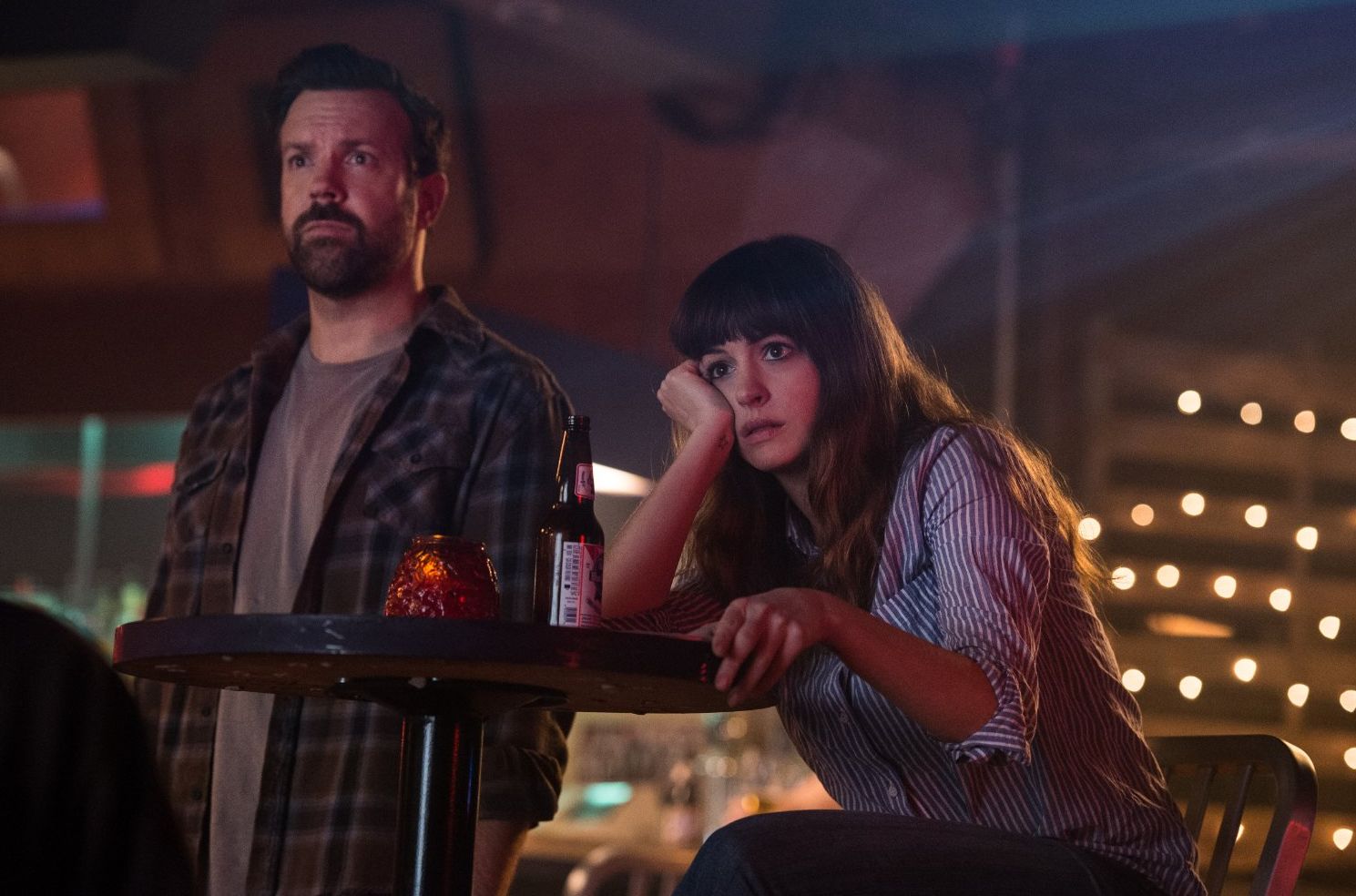 Colossal

DelaliBessa Critic Colossal may be one of the more bizarre films I see in 2017. Ballsy even, but not because there is some unworldly execution on the part of our director, Nacho Vigalondo. Simply because it goes all out on its preposterous conceit whilst somehow managing to stay grounded in character and real-world struggles.
So what is this ridiculous conceit; an alcoholic slacker, Gloria (Anne Hathaway), by some weird white people juju, finds herself reigning terror on Seoul, South Korea in the form of a giant scaly monster, mostly when drunk. This goofy premise should not work but I kind of rode along. It helped that the script didn't go out of its way to explain this phenomenon but it does have a lot of fun with it and then proceeds to psychoanalyse the characters with it. It's especially interesting coming off seeing a film like A Monster Calls.
This the most I've enjoyed Hathaway. She plays a relatable wreck, the kind of wreck that knows she has a huge house in her hometown to fall on if her boyfriend, who she is leeching off, kicks her out. That is exactly what happens when her boyfriend (Dan Stevens) breaks up with after another reckless night out in New York. He goes the extra mile of even packing her stuff for her. When a broke Gloria returns to her hometown in upstate New York, runs into a childhood friend named Oscar (Jason Sudeikis), who owns a local bar.
Of course, Gloria the alcoholic eventually ends up working in the bar later. Before that, on her first night, she finds herself downing beers with Oscar and two of his friends, Joel (Austin Stowell) and Garth (Blake Nelson). She wakes up hungover the next day to find out that a giant monster wreaked havoc in Seoul. It's terrifying for the Koreans but in America, it seems to be prime time entertainment. The monster appears a second time after another drunken night for Gloria and this time, she picks up on a key detail in the news footage and realises she is somehow controlling it.
In no time it is well established that Gloria and the monster are linked. No need putting in place anything elaborate given the indications from the poster. Thanks to this development, Gloria tries to adopt a more reflective approach to life. The happenings in Seoul are almost like a scenario constructed by a therapist in rehab to create a binary dilemma for Gloria; get your act together or live like a Kaiju coming out to demolish the city every night. And by the city, the therapist probably means Gloria's life and relationships.
Colossal truly gets ridiculous, especially when Gloria takes steps to communicate with the people of Seoul. But Vigalondo plays it in such a way that it becomes easy to accept the mechanics and rules of these parts of the film as some ethereal projection of our protagonist's issues. Gloria is ultimately in a battle to take control of her life and this becomes apparent when another, deeper seated demon arises to put a bow on this allegory.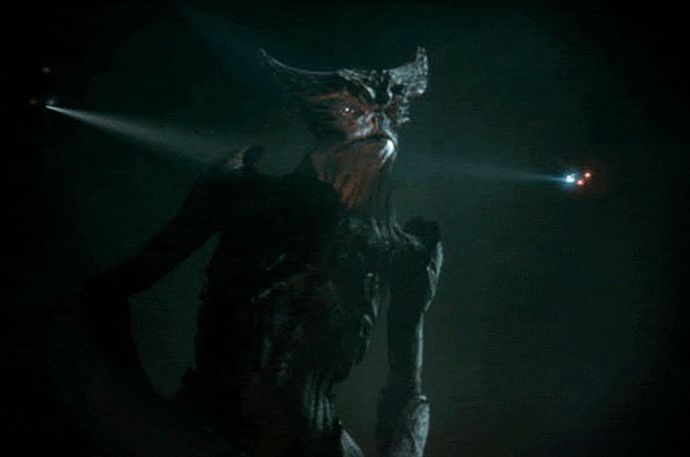 The monster looks cheap – indeed are cheap given the $15 million budget. The monster scenes take place on dark nights viewed a lot of the time through newsreels. We do get up close towards the end in what played out as quite surprising and meaningful denouement that felt earned. Earned because we come to really like this wreck who genuinely wants to turn her life around.
There is a good deal of character with likeable performances to match. Sudeikis is doing something new with his noticeable baritone swing. He has a meaty arc to sink his teeth into and he delivers. The two other main characters are well serviced by the script. Garth has a moment that would be interesting to draw parallels with Gloria, but for spoilers. The reticent Joel has the hots for Gloria making him the perfect recipe for some warm creepiness. Viglondo milks a lot of fine reaction shots from him, especially in the film's heavier moments.
Colossal won't be easily forgotten. At least its conceit won't. It is not as funny as it perhaps wants to be in the darker moments, but I was charmed by the characters and eased by the relative simplicity. When I talk about weird genre mashups, I reckon Viglondo's film is sure to come up. Oh, and we see the monster early too, people get hung up this for some reason.