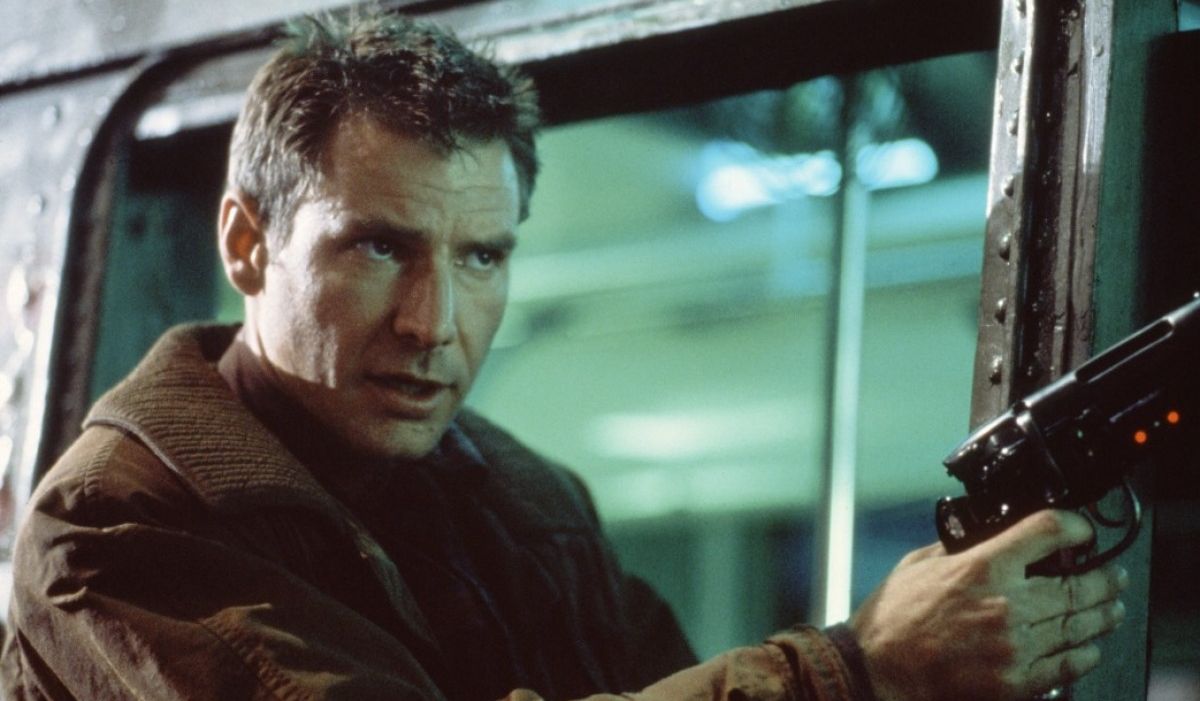 Denis Villeneuve in Talks to Direct Blade Runer Sequel

JamesArthurArmstrong Academy Award nominee director Denis Villeneuve (Prisoners, Incendies) is in talks with Alcon Entertainment about directing a Blade Runner sequel.
Blade Runner 2 is scheduled to start principle photography in the summer of 2016. Hampton Fancher (who co-wrote the original Blade Runner) has penned the sequel along with Michael Green (Green Lantern, The River, Heroes) with it based on an idea by Fancher and Ridely Scott. It is expected that Harrison Ford will reprise his role as Rick Deckard.
The story for the sequel will take place several decades after the conclusion of the 1982 original Blade Runner. With Ford returning as Deckard, it is expected to take place 30-40 years after the original taking into consideration Ford's age. And, regarding the press release Alcon made available, we expect Villeneuve is in advanced talks about directing the sequel — so expect an official announcement soon.
Alcon Entertainment released the below press release;
LOS ANGELES, CA, FEBRUARY 26, 2015 — Harrison Ford will reprise his celebrated role of Rick Deckard in the sequel to Alcon Entertainment's BLADE RUNNER and Academy Award nominee Denis Villeneuve to (Prisoners, Incendies) is in negotiations to direct, it was announced by Alcon co-founders and co-CEO's Andrew Kosove and Broderick Johnson.
Film is scheduled to start principle photography in summer of 2016. Hampton Fancher (co-writer of the original) and Michael Green have written the original screenplay based on an idea by Fancher and Ridely Scott.The story takes place several decades after the conclusion of the 1982 original.
State Johnson and Kosove: "We are honored that Harrison is joining us on this journey with Denis Villeneuve, who is a singular talent, as we experienced personally on Prisoners. Hampton and Michael, with Ridley Scott, have crafted a uniquely potent and faithful sequel to one of the most universally celebrated films of all time, and we couldn't be more thrilled with this amazing, creative team."
Ford will next be seen in The Age of Adaline for Lionsgate and the highly anticipated upcoming Star Wars for Walt Disney Pictures. Recent releases include the Warner Bros./Legendary box office hit 42.
Villeneuve most recently directed the crime thriller Sicario, staring Emily Blunt, Josh Brolin, and Benecio Del Toro for Black Label Media and Lionsgate. He also directed Canada's Oscar nominated French language film Incendies, and Alcon Entertainment's critically acclaimed Prisoners, staring Hugh Jackman and Jake Gyllenhaal.
Alcon Entertainment acquired the film, television and ancillary franchise rights to BLADE RUNNER in 2011 from producer Bud Yorkin to produce prequels and sequels to the iconic science-fiction thriller. Yorkin will serve as a producer on the sequel along with Kosove and Johnson. Cynthia Sikes Yorkin will co-produce.
Frank Giustra and Tim Gamble, CEO's of Thunderbird Films, will serve as executive producers.
Among its many distinctions, BLADE RUNNER has been singled out as one of the greatest movies of all time by innumerable polls and media outlets, and overwhelmingly as the greatest science-fiction film of all time by a majority of genre publications.
Released by Warner Bros., BLADE RUNNER was adapted by Hampton Fancher and David Peoples from Philip K. Dick's novel "Do Androids Dream of Electric Sheep?" and was directed by Ridley Scott following his landmark Alien." The film was nominated for two Academy Awards (Best Visual Effects, and Best Art Direction).
BLADE RUNNER was selected for preservation in the United States National Film Registry by the Library of Congress as being "culturally, historically, or aesthetically significant." The film was selected for preservation in the United States National Film Registry in 1993 and is frequently taught in university courses. In 2007, it was named the 2nd most visually influential film of all time by the Visual Effects Society