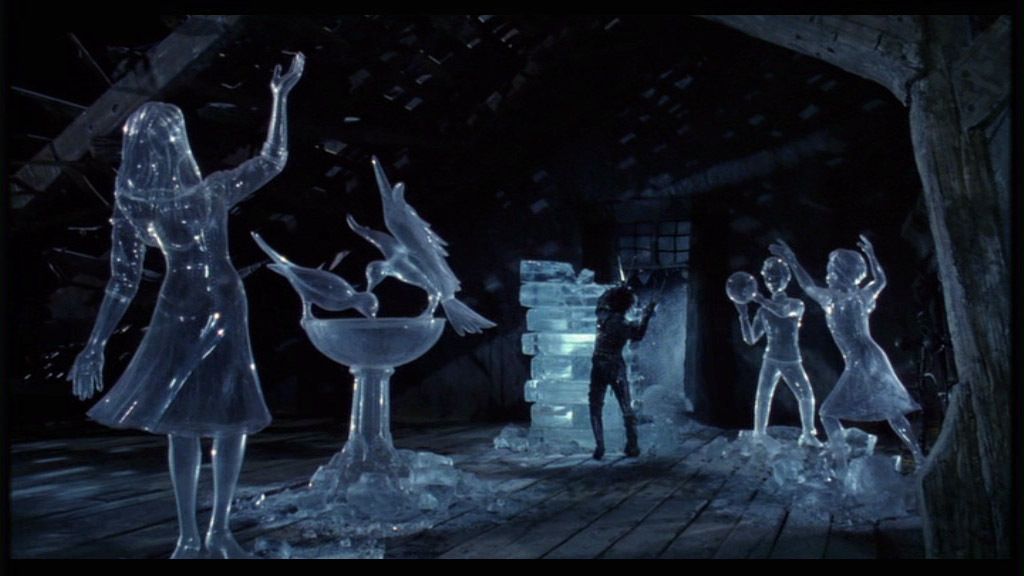 'Edward Scissorhands' Review

LisaOConnor4 Gothic Fairytale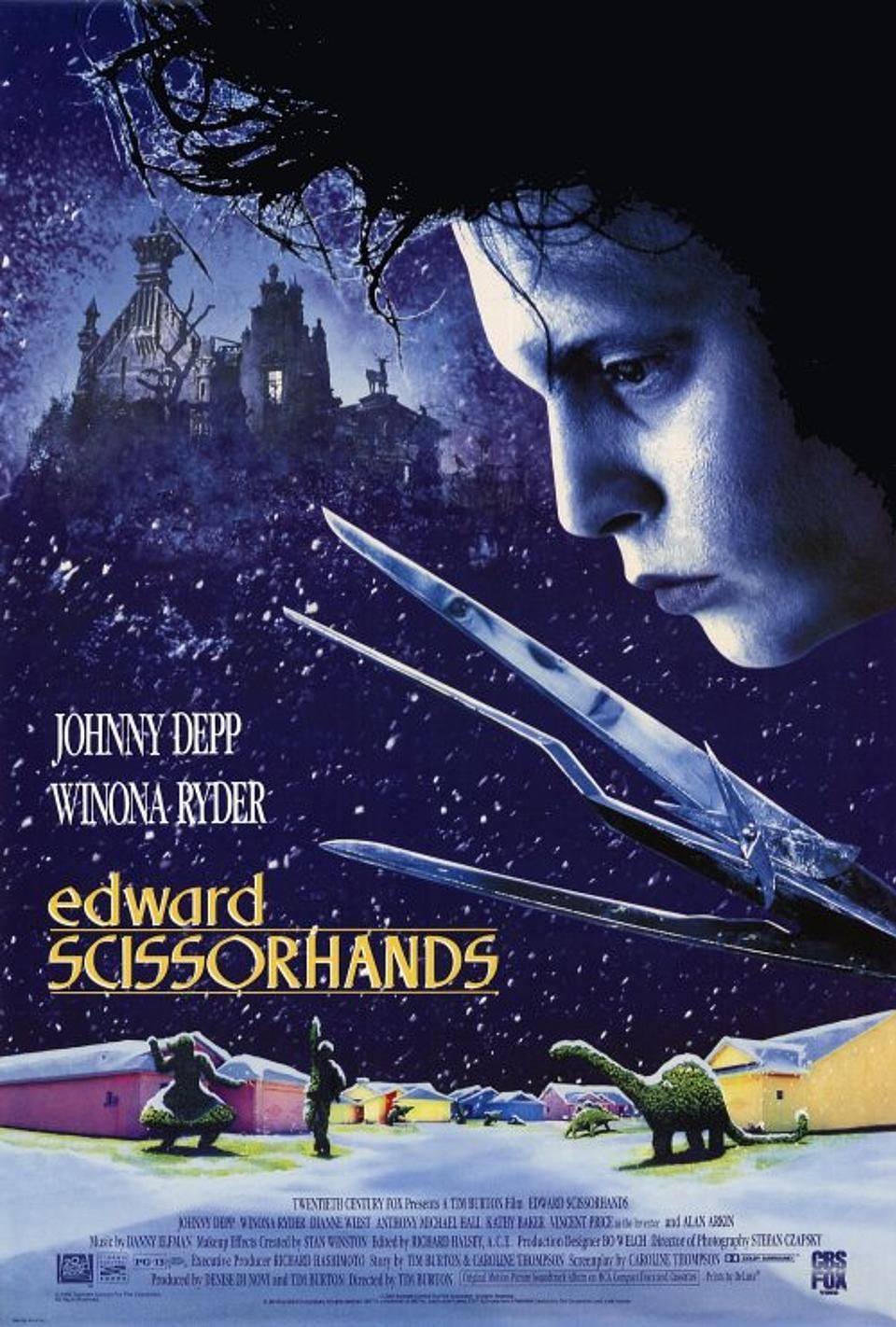 With its block pastel shades and two dimensional characters, life in the suburban town in 'Edward Scissorhands' is simplistic. But when Peg (Dianne Wiest), an unsuccessful Avon lady, takes her business to the gothic mansion which looms large over the town like a derelict fairy-tale castle, life in suburbia develops a few edges. Peg returns with the gentle Edward (Johnny Depp) who is the creation of an inventor (Vincent Price), who died before 'finishing' him. With scissors for hands and a gothic appearance, he attracts attention, but the residents quickly fall for his inspired talent with his 'scissorhands' and Edward humbly savours the popularity he gains through his flair for hairstyles, both amongst the ladies of the town and their canine companions. His creativity extends to the town's hedges, which he merrily sculpts into people and animals. But his true love is the teenage Kim (Winona Ryder), Peg's daughter and Edward looks on while she waits for her heart to be broken by the brash, cocky Jim (Anthony Michael Hall). But the blue skies of suburbia start to cloud over - literally and metaphorically - when Edward unwittingly makes enemies …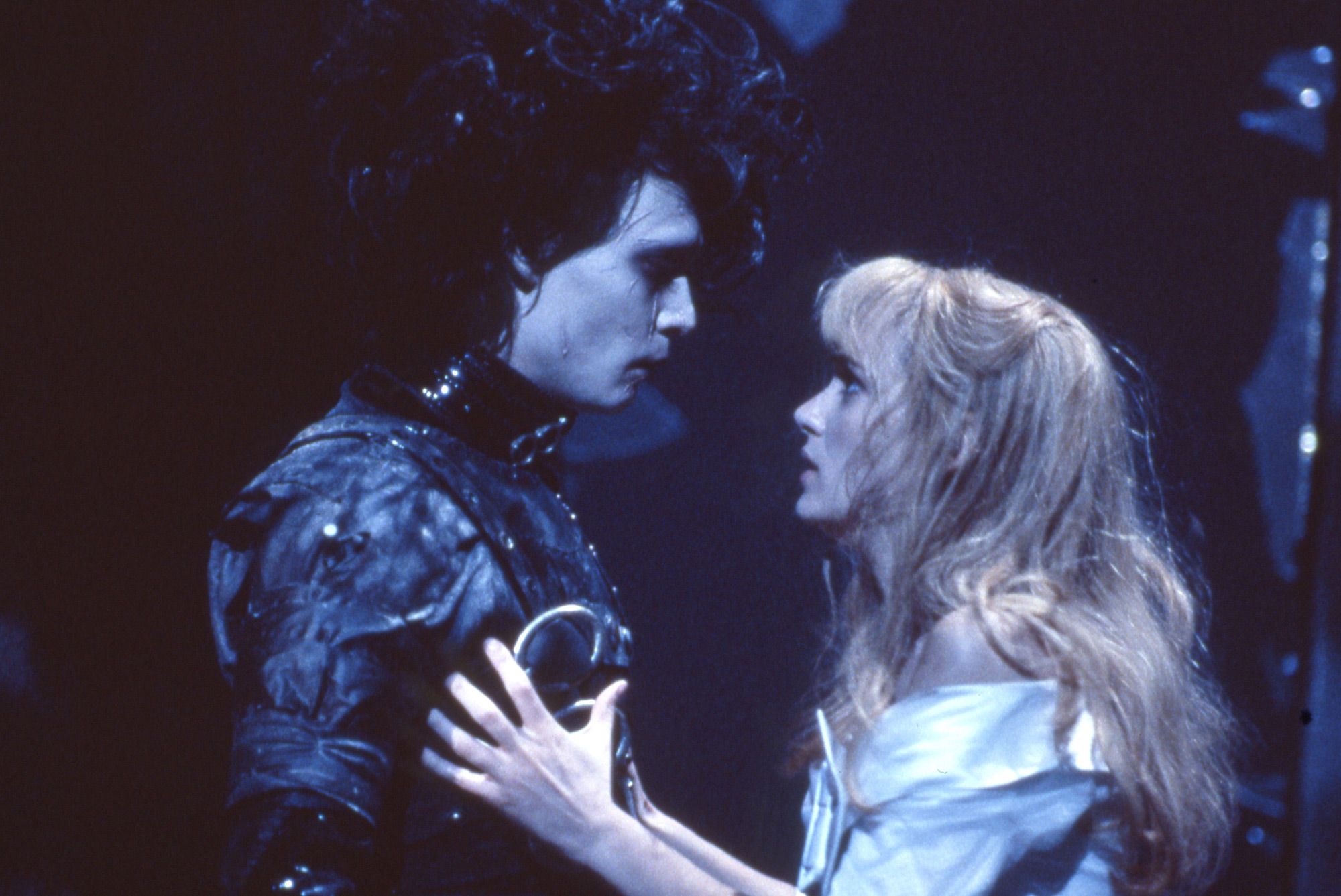 Isolation
Based on his hometown of Burbank, California, director Tim Burton chose a town in Florida for the setting of one of his finest masterpieces. The fictional town parodies American suburbs, with its model village look of identical houses in one of four shades and inhabitants' outfits to match. In typical fairytale style, the gothic house on the hill contrasts with the town below, as does Edward, with his leather attire and blades for hands. A reflection of Burton's childhood, when he struggled to identify with those around him, 'Edward Scissorhands' covers the theme of isolation but also communities, gossip, appearances and good versus evil. The storm clouds gather scarily fast when Edward becomes an innocent victim of gossip. We know the truth, but we also know that people love a scandal - true or false - and an opportunity to rub the shine off someone's popularity, especially when there is mystery, ignorance and an appearance that hints at something dark.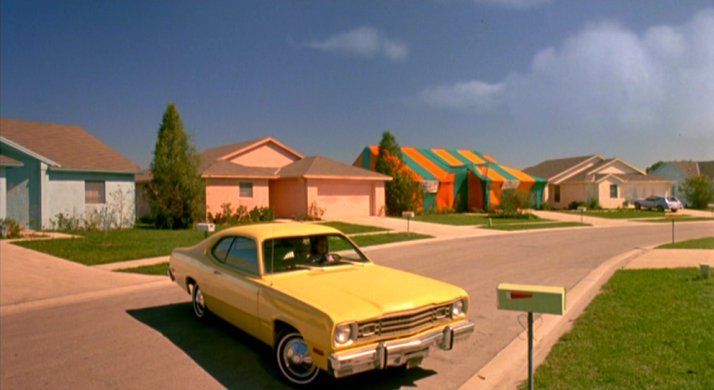 Magic and Romance
Depp underplays Edward which is entirely fitting for an artificial life-form. He conveys a purity, especially when he imparts his deep affection for Kim. Ryder gradually softens and warms the character of Kim to Edward throughout the movie and therefore to the audience; the defining moment when Edward's love finally reaches her is magically presented through a television screen and achieves top marks for romantic value. Wiest plays the sweet-tempered Peg with an endless supply of smiles and head tilts: the only character who comes close to Edward's good nature. Hall looks every bit the alpha male that Edward is not and serves the purpose of polarising him with Jim's bullish ways.
Throwing in a creation story of the origin of snow, in one of the prettiest scenes ever, with a backdrop of Danny Elfman's music (as much of the film has) only Scrooge could fail to be enchanted by this poignant fairy-tale.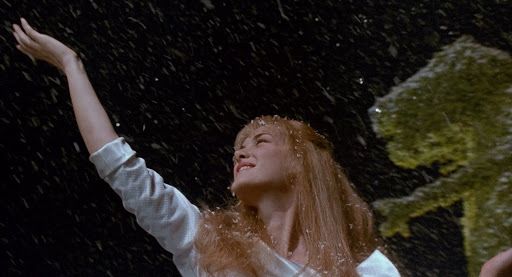 Lisa O'Connor