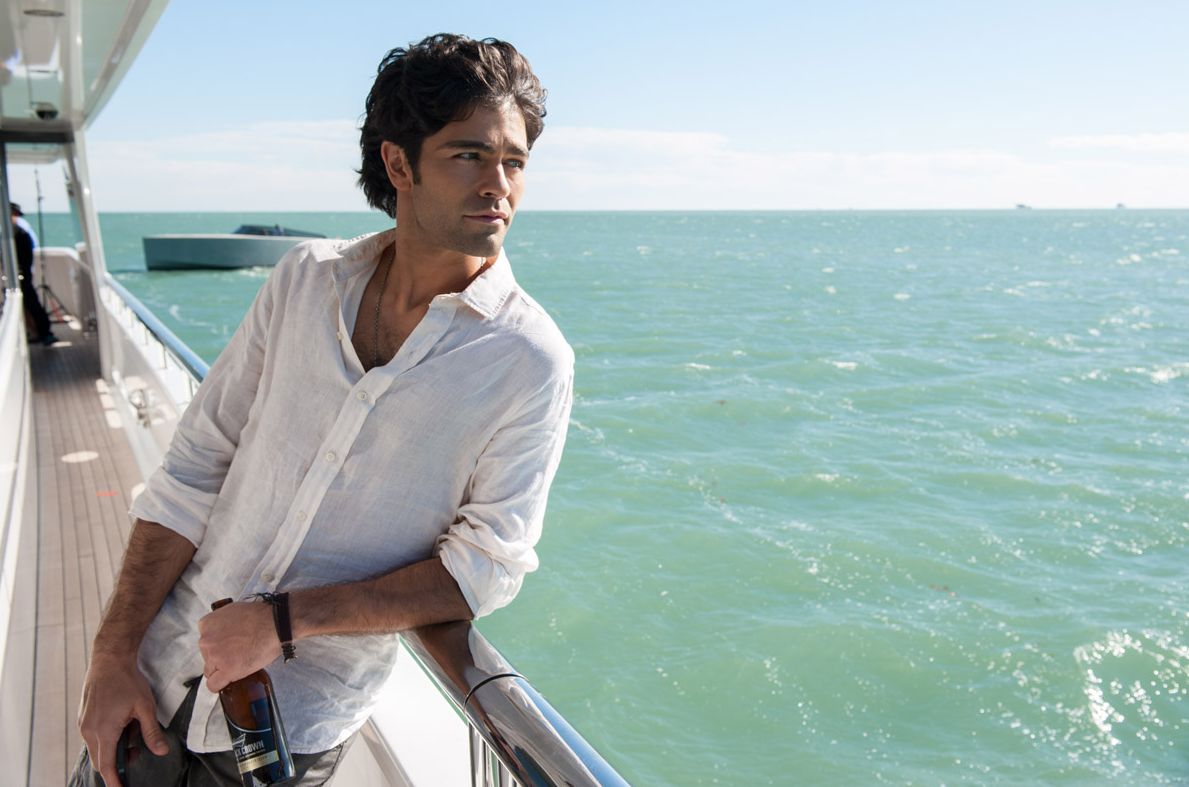 Entourage is an enjoyable trip down memory lane with few surprises

AnishkaSyafrani We all have our own favorite TV shows that we are emotionally attached to. Some become an integral part of our every day lives as we wait for next week's episode with a rush of excitement. When it is time to say goodbye to our beloved characters, we can't help but wonder, 'where are they now?' Which usually prompts an even bigger question; "when is the movie coming out?'
back in true Hollywood fashion
For Entourage fans, it takes four years before they welcome the boys on the big screen. The series creator, Doug Ellin, takes the director's seat as well as writing the script. The film takes place several months after the season finale. Now, we have one short marriage that rival Britney Spears' and a new self-help book written by the most self-centric character Ari Gold, called The Gold Standard. And so, in true Hollywood fashion, Entourage the movie makes a comeback bigger than Sex and The City's circa 2008.
Vincent Chase (Adrian Grenier) makes his directing debut on Hyde, a modern day Jekyll and Hyde story. Eric (Kevin Connolly) is still busy dealing with female issues but this time there is a baby involved. Johnny 'Drama' Chase (Kevin Dillon) latest project flops but a new role in baby bro's film could do him good. Someone who is actually making a progress is Turtle (Jerry Ferrara), both his weight and bank account have dramatically changed in a good way. He set eyes on Rhonda Rousey which could end up as a fatal decision. Meanwhile, Ari Gold (Jeremy Piven) is having a mental breakdown in Italy until he finally gives up to the lure of working again.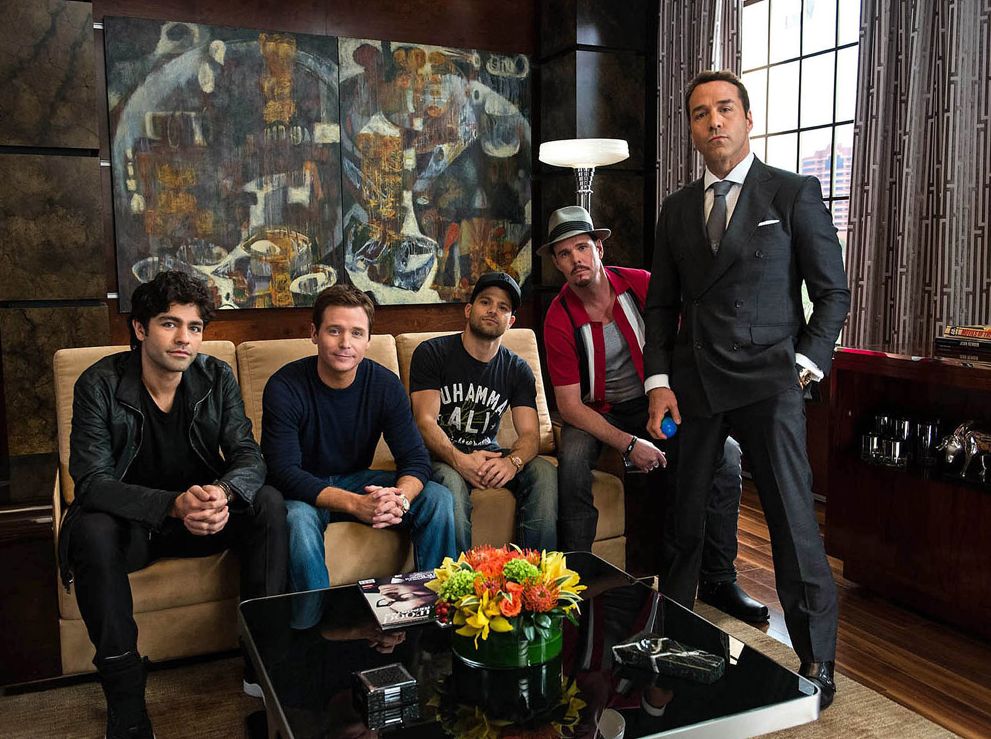 So far so good, then! Each character has a new purpose. The parties are bigger, the old cast are coming back, and with a multiple amount of famous cameos (42 total). So it should be interesting to see Vinny and the gang back conquering Hollywood once again. And it is! The boys chemistry is better than ever, reminding us once again why we fell in love with the show ever since the pilot aired in 2004.
repetitive issues
However, there are some things that cannot change, such as the misogynistic jokes. Over the years, the show has been dealing with similar issues. So if Ellin doesn't care about the public complaints, then there is really nothing we can do about it. To wish for more clever or classy jokes, at this point, is useless.
But the most disappointing thing is not the tasteless comedy. It is actually the big plot that leaves a big hole in the chest. Vince's film has gone over budget. The film investor, Larsen McCredle (Billy Bob Thornton), refused to give him more money because his son Travis (played wittily by Haley Joel Osment) is jealous of Vince who dates Emily Ratajkowski.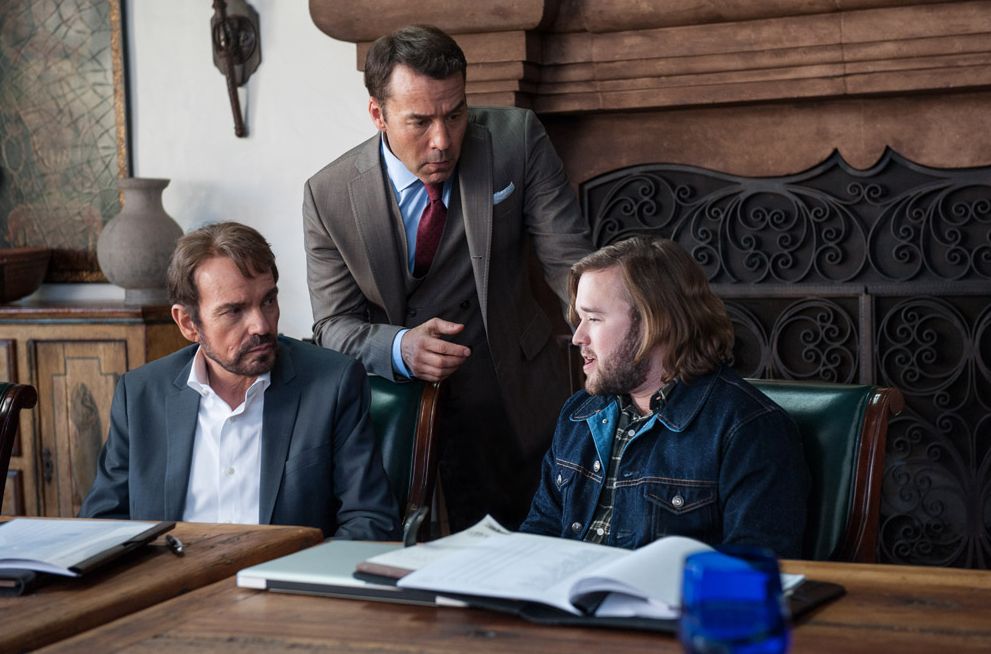 Disappointing Plot
Rather than pushing the boundaries for true cinematic experience, Ellin is downplaying his own characters. Vince is taking a huge step in his career and the only thing that gets in his way is a girl. What an anti-climax! In the end, the film loses the opportunity to inspire after eight seasons and seven years airing on HBO.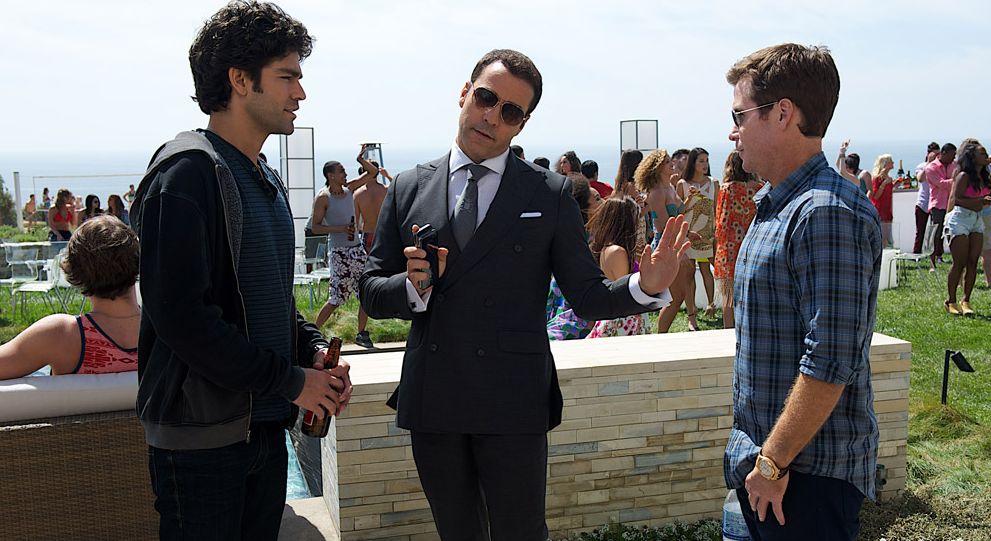 Grenier's screen presence has been stronger before. In the film he is sort of just…there. So does Connolly. But to be fair, Ellin's script does not give Eric much room to improvise either. The real stars here are Ferrara and Dillon. They are unapologetically funny and so wildly entertaining. But the real MVP, unsurprisingly, is Piven. The man is unstoppable and successfully established Ari Gold as one of the most memorable character on TV history.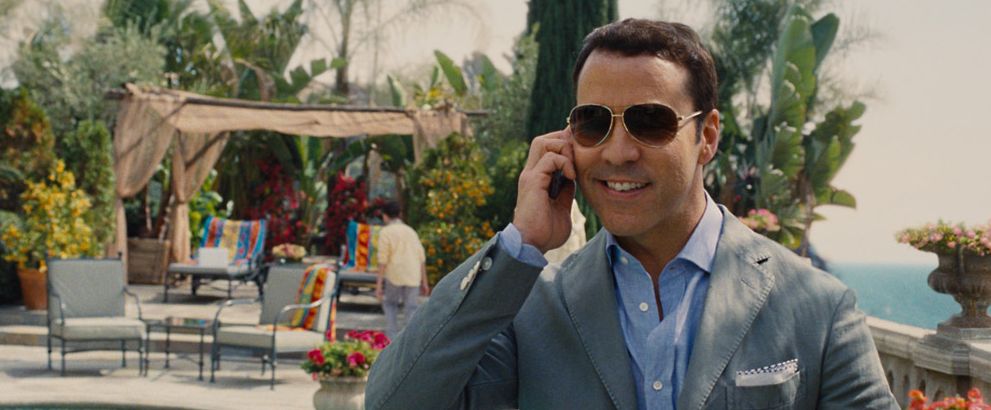 All in all, Entourage the movie is an enjoyable trip down the memory lane. Even though they missed a chance to go out with a bang, at least the fans will be happy and hopefully satisfied about the basic conclusion of the show. Sayonara, Vince. May Hollywood always be treating you nicely.