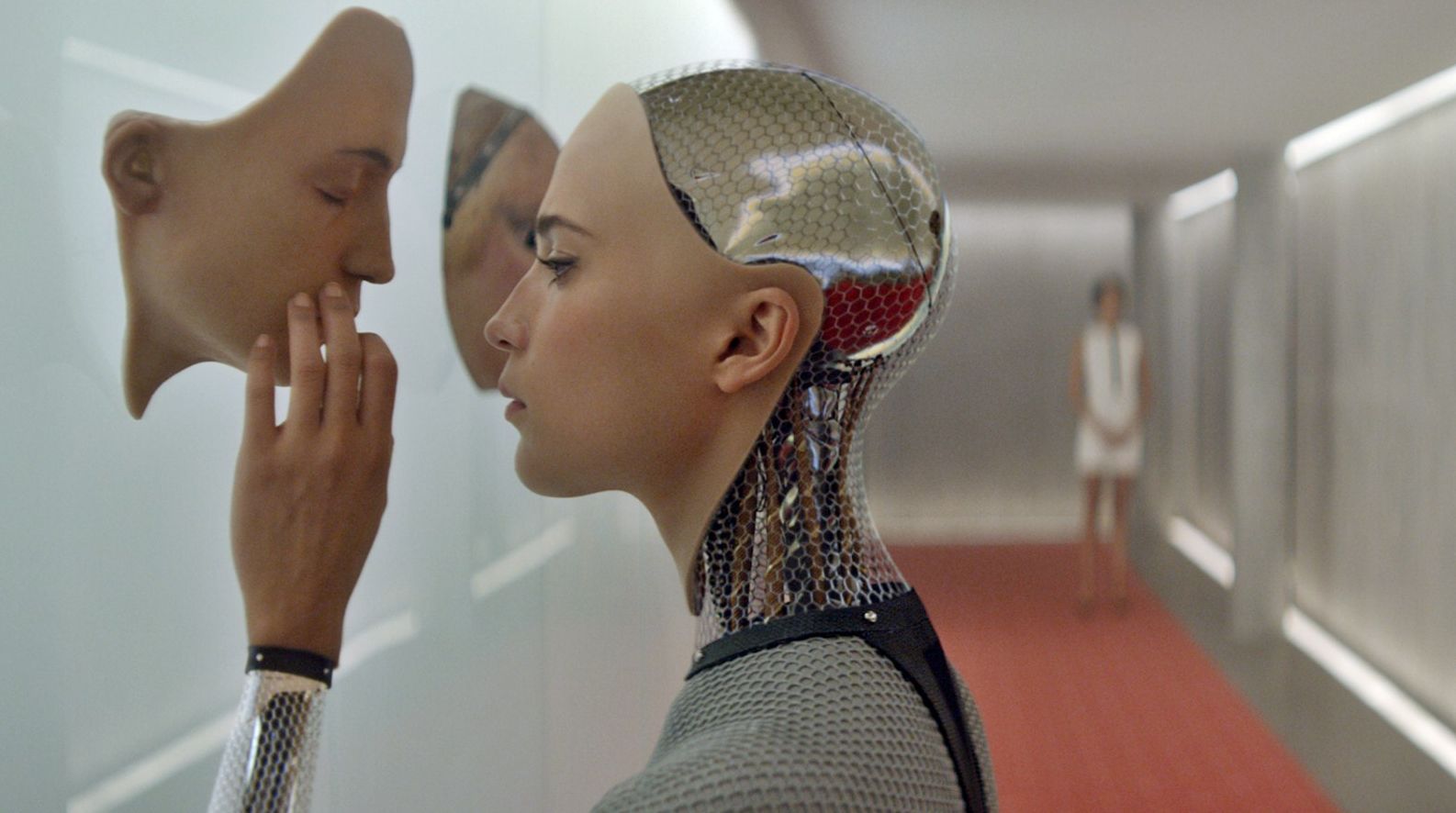 Ex Machina is a dazzling and challenging sci-fi thriller

AnishkaSyafrani Artificial intelligence movies often toy with the ideas of consciousness versus numbness, action versus interaction, freedom versus control — Alex Garland combines all these elements into one emotionally-packed sci-fi movie. Interestingly, he is also entering a new territory of human versus robot. Are we supposed to hate the evil man who mistreats his own creations or the boy with a blank devotion to a robot – is truth the one at loss here?
FASCINATING CHARACTERS
Ex-Machina follows a programmer Caleb (Domhnall Gleeson), who works in a Google-like company and wins an opportunity to spend a week with the company's CEO on a remote Alaskan estate. The genius man is named Nathan (Oscar Isaac), a Tony Stark-esque billionaire who builds an artificial intelligence called Ava (Alicia Vikander). Turns out Caleb's prize is not exactly a holiday, Nathan wants him to participate in several experiments to help determine if Ava can pass for human. Soon, Caleb finds himself enamored with the pretty female robot.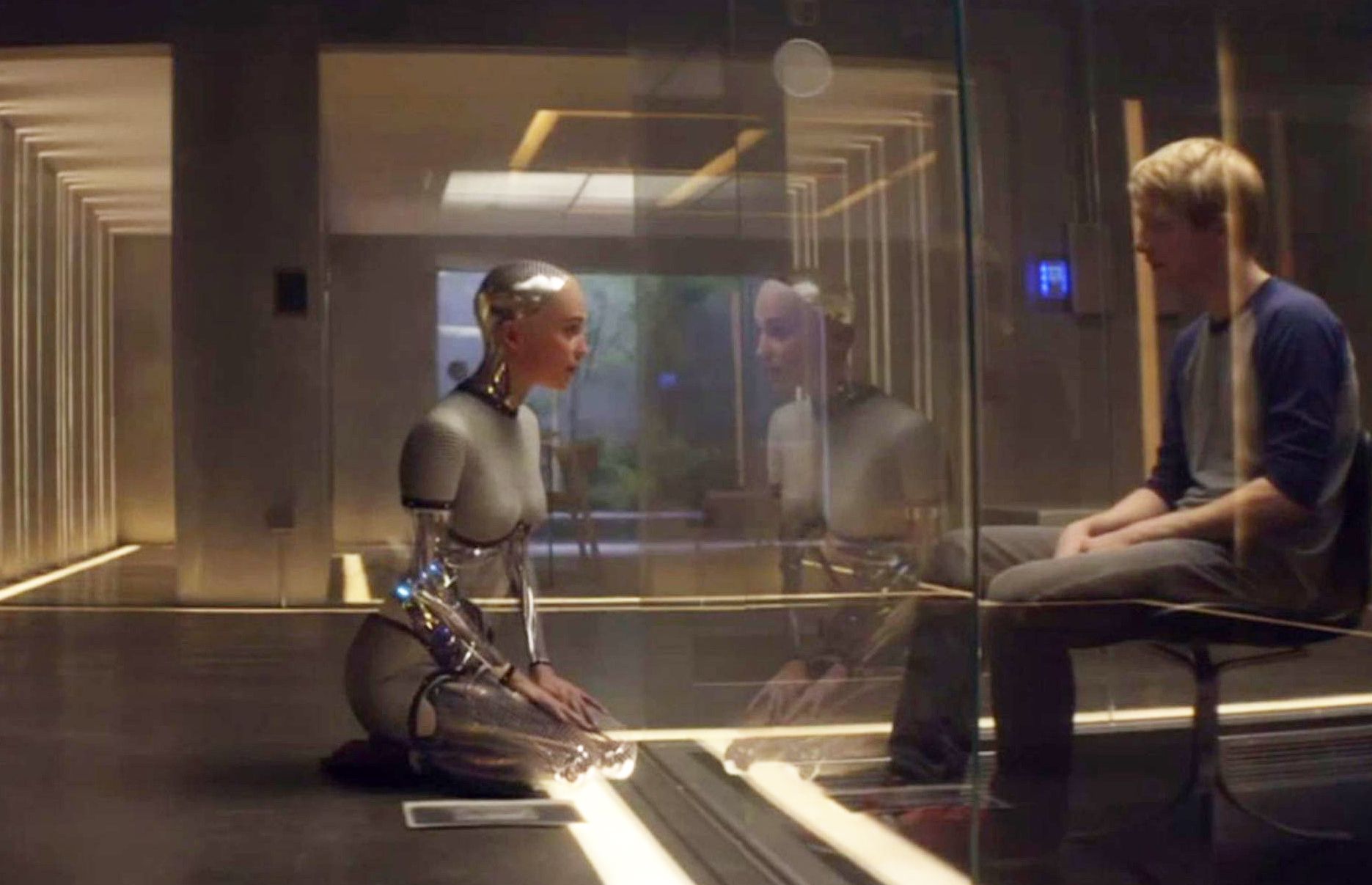 But does she return his feelings? Wait, does a robot have feelings at all? It is the question so often asked and yet somehow the answer is always stuck in a grey area. Garland's script, so brilliantly written, develops Ava's character more complex than the two male leads. Ava is shy, likable, but she is also mysterious. While we drowned to the fantasy that Ava is just like any other normal girl, we're forgetting the fact she is designed that way by her creator, Nathan.
Monsters are men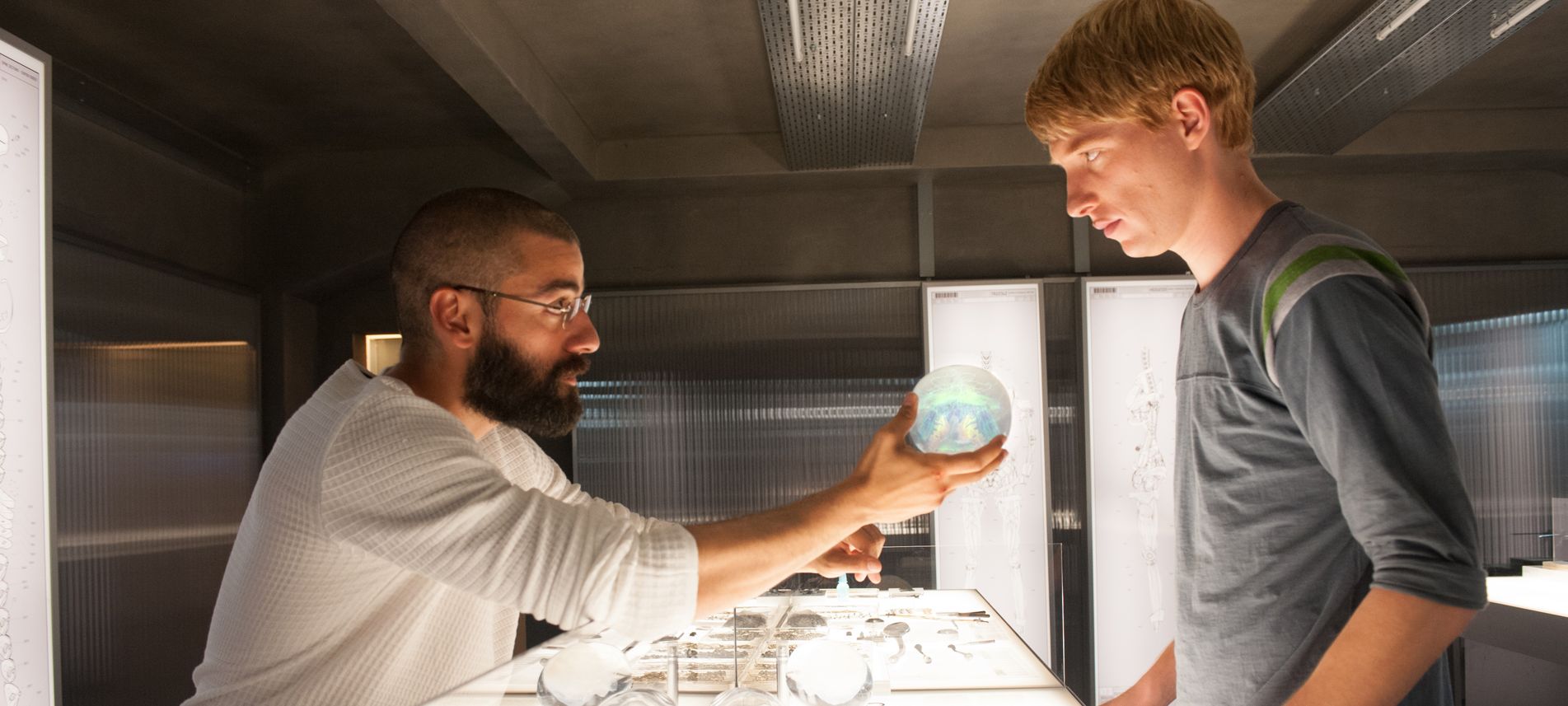 The single most terrifying scene is when Caleb is starting to get weary of Nathan. He approaches his girlfriend, Kyoko, and holds her shoulders, and is shocked when she took it as a hint to take off her clothes. The horror revelation hits him; Kyoko turns out to be another AI. Nathan has been sexually harassing these female robots and he even designed Ava's face based on Caleb's internet porn history.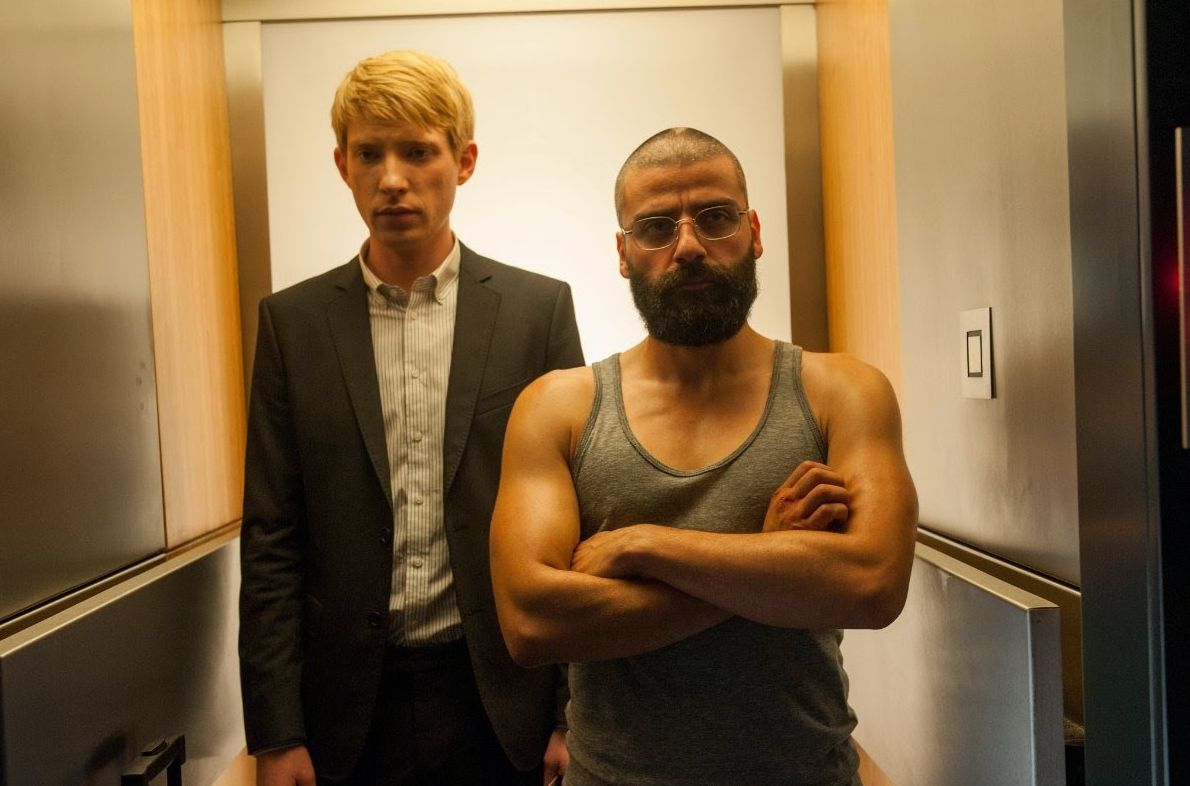 Imagine being under a man's control that every inch of our body only responds to his needs. Nathan is the definition of a man with alpha syndrome that reminds us of today's issue with modern society. When a man is so rich and powerful, and sitting in social upper class, even someone with different skin color is considered to be unworthy of his attention.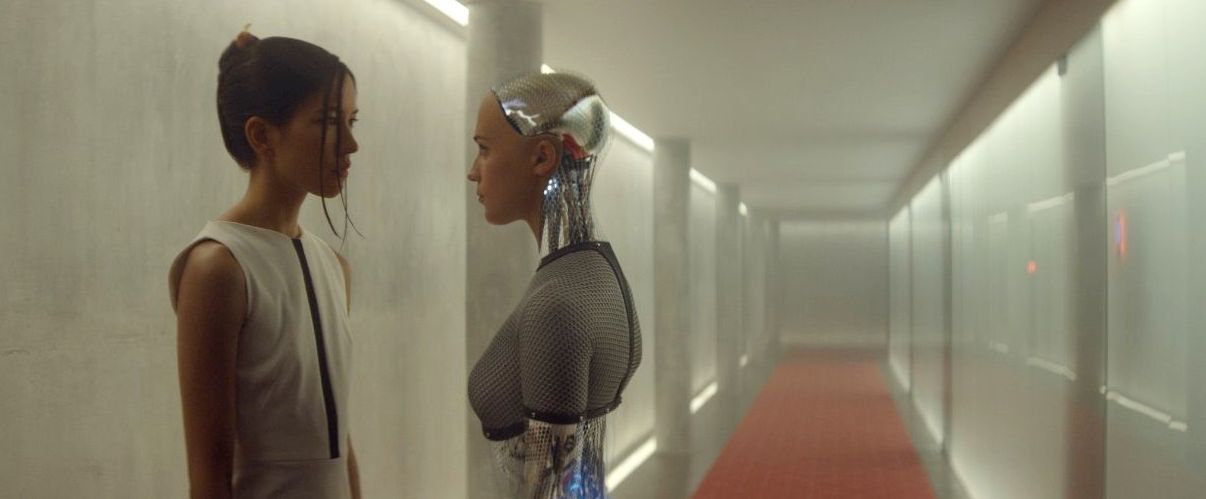 In the end, while it is never clear whether Ava is capable of romance, she does have the same instinct as humans when being put under threat: fight to survive. Freedom, after all, is what keeps us alive.
This thrilling cinematic experience is heavily relied on by the cast's performance. Isaac's dominant screen presence is suffocating. Whenever Nathan appears on screen with Caleb or Ava, he commands undivided attention. While Vikander, the most wanted actress this year, plays Ava with a perfect balance between fragility and craftiness. Caleb, somewhat a chess piece between the two, is often gullible but Gleeson manages to control the pace of his character's development.
Remarkable Execution With Brilliant Writing
Writer-director Garland delivers a remarkable directorial debut. His writing is just as brilliant as his directing vision. Garland shows the devastating effect on playing God, and gives a glimpse into the universe when the tech world is controlled by man. The visuals are also carefully executed. First we see nothing but cool colors, so when we're attacked by a sudden hit of alarming red, it is like being splashed by cold water during daydreaming.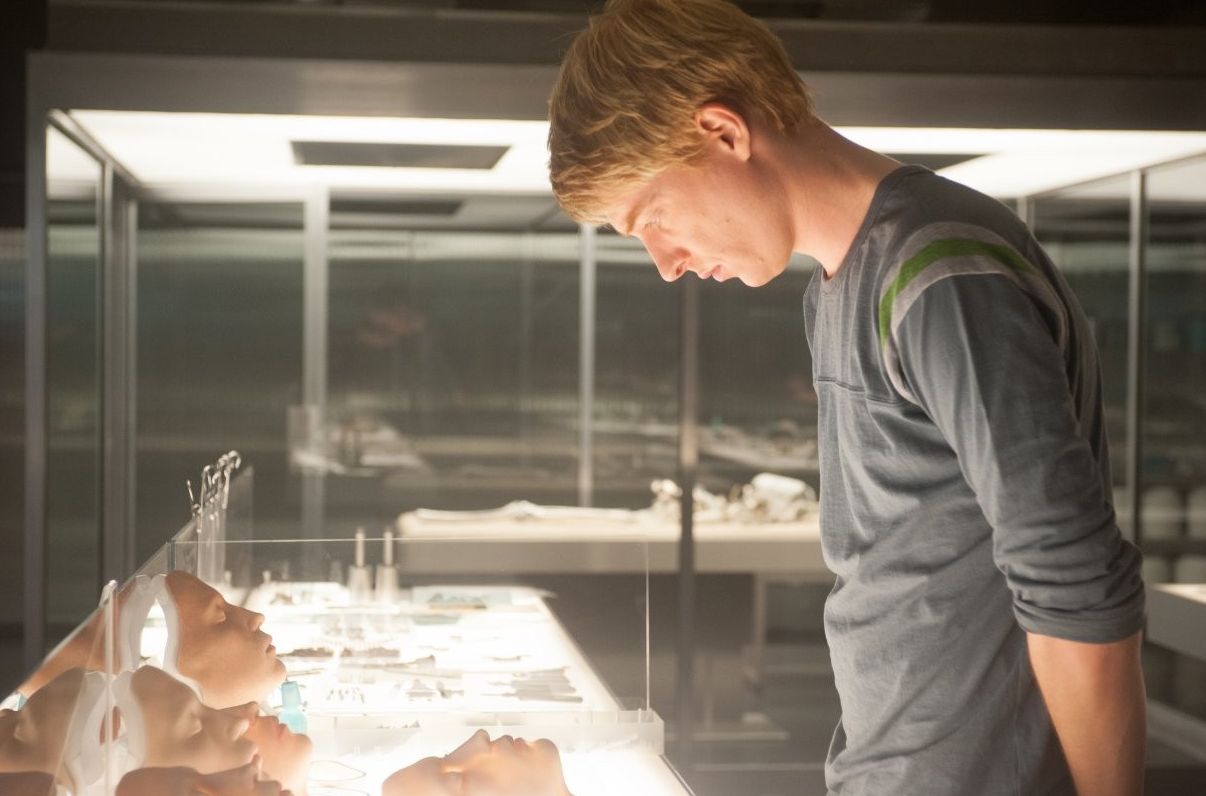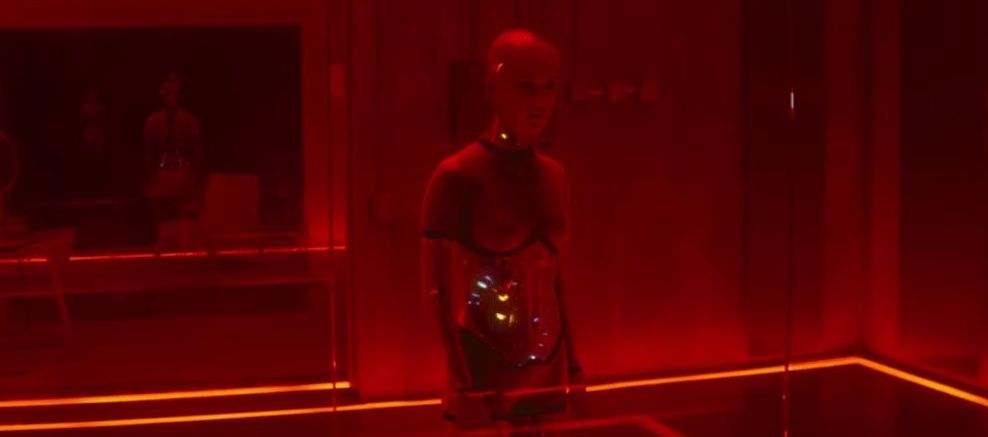 Ex Machina is truly a gem among modern sci-fi films, and one that deserves more appreciation than the mainstream ones.