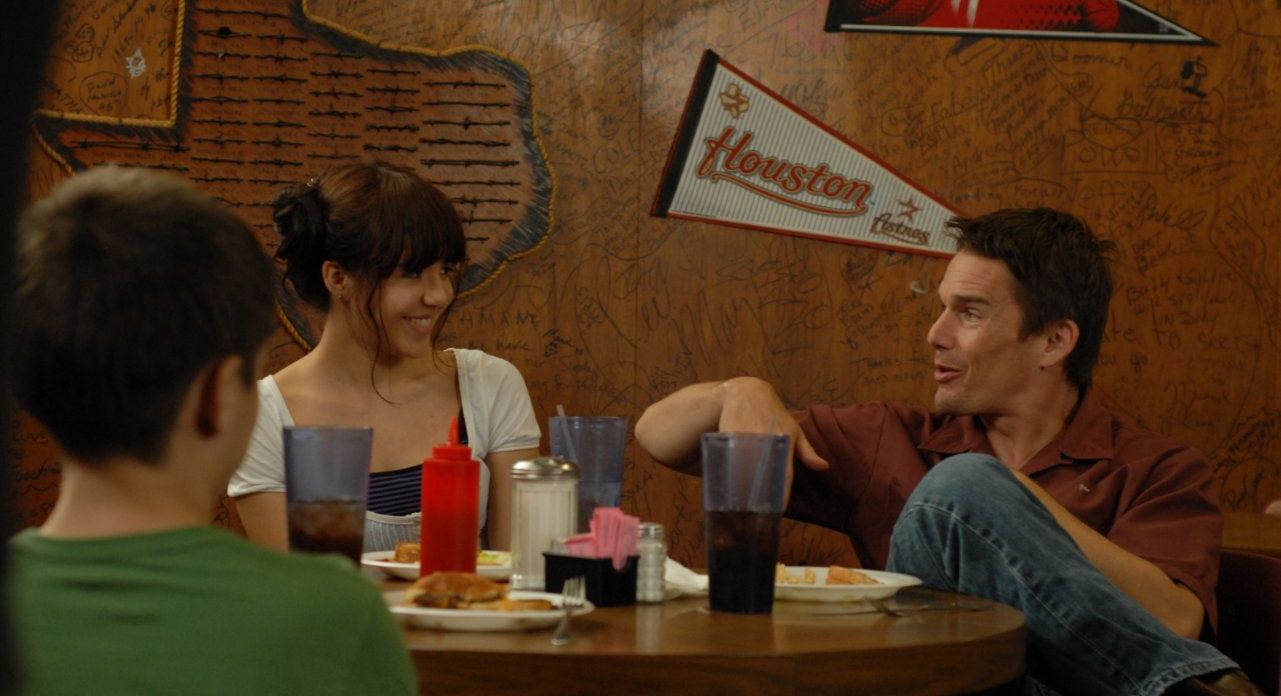 Ethan Hawke Gives His Opinions on Potential 'Boyhood' Sequel

JamesArthurArmstrong Richard Linklater's Oscar nominated movie Boyhood is a unique movie that will be talk about for decades to come. The director spent 12 years making the film with the same cast leading to exquisite results.
We reported a few months back that Linklater was in fact interested in doing a sequel to the movie. "The 20s are pretty formative, you know?" Linklater said.
The idea of seeing Boyhood's main character, Mason, move through that part of his life certainly sounds intriguing, and definitely has the potential to work as a logical follow-up.
Collider recently caught up with Ethan Hawke, who plays Mason's father in Boyhood, and asked him if he had been in contact or had conversations with Linklater about a possible Boyhood sequel.
"No. I feel that Boyhood was so unique and the reason why it works is because it actually does have a beginning, middle and end," Hawke said. "All of us Americans understand the grid of 1st through 12th grade. And it's the one time in our life when we're all on the same grid, and then high school ends and we're shotgun blast into our lives. I mean, I think Rick is open to anything, so he's kind of misleading you to say that. He'd think about doing anything."
Linklater's next movie is That's What I'm Talking About looks at the lives of baseball players on and off the field. It is scheduled for a release towards the end of 2015.