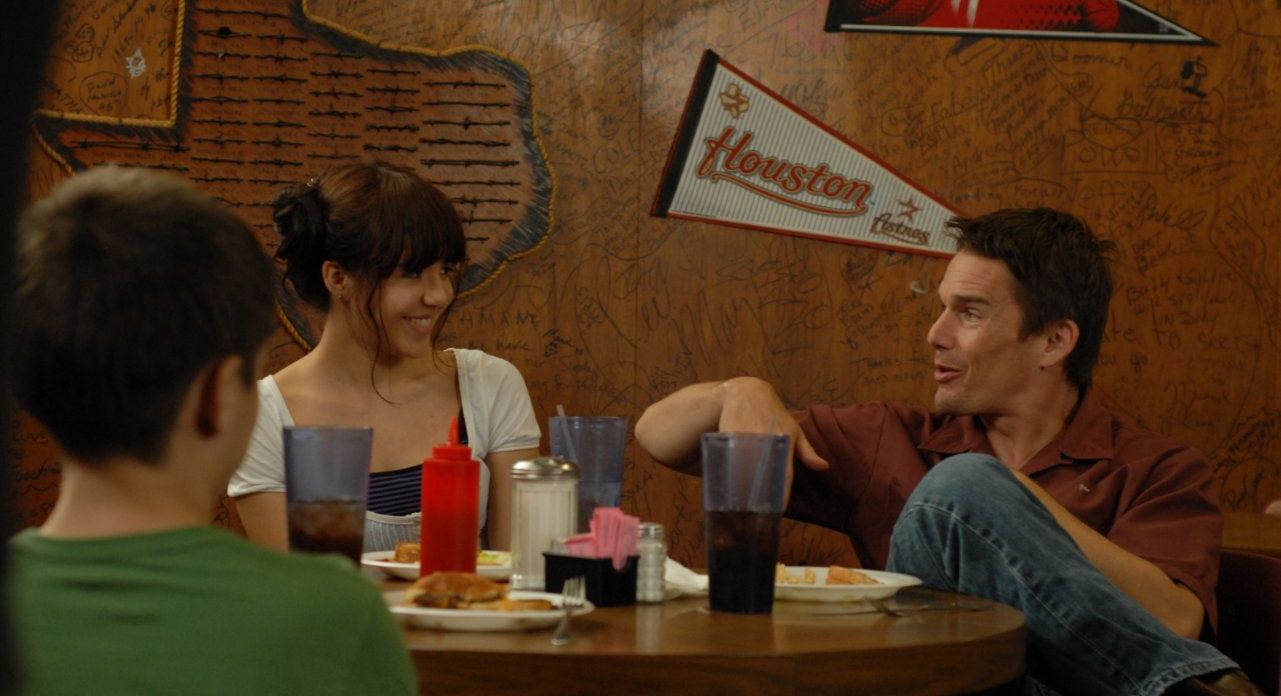 Ethan Hawke Joins'The Magnificant Seven' Remake

JamesArthurArmstrong The cast for the remake of The Magnificant Seven is beginning to take shape with Ethan Hawke being the latest edition to the group.
Variety reports that Hawke is in advanced talks with MGM over the project. The Magnificent Seven is based on John Sturges' 1960 film starring Yul Brynner and Steve McQueen, which itself was a remake of Akira Kurosawa's 1954 film The Seven Samurai. The script for this remake was penned by True Detective creator Nic Pizzolatto, with The Blind Side writer-director John Lee Hancock offering up some rewrites.
Hawke will join Denzel Washington, and Chris Pratt, alongside Haley Bennett. The Magnificent Seven remake will be directed by Antoine Fuquaand, who directed both Washington and Hawke in Training Day to Oscar success. Washington won Best Actor for his turn in Training Day, with Hawke nabbing a Best Supporting Actor nomination.
Set shortly after the Civil War, the upcoming Magnificent Seven unfolds in a small town being taken over by a gold mining baron and his thugs. After her husband is murdered, Bennett's character hires a bounty hunter (Washington) to get rid of the bad guys. He, in turn, rounds up six more gunmen to help — which we assume Hawke and Pratt are playing two of those six. If that's the case, four more gunslingers are to be cast.
No release date is currently scheduled for The Magnificant Seven.