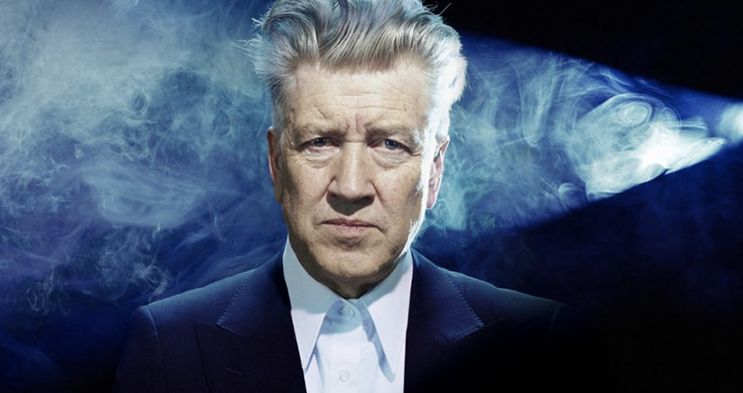 Exploring David Lynch: Eraserhead

oOoOoBarracuda The time will come in every cinephile's life where they will want to watch and review their favorite film critically. If it fills one with as much anxiety as it did me, they'll put it off as long as I did.
The 1977 feature-length debut of auteur David Lynch, Eraserhead, literally changed my life. After seeing Mulholland Drive, I began to learn about film in a way I never had before. Coming from a childhood where films did not play a large part, I had limited exposure to cinema. Upon viewing Mulholland Drive, however, my eyes were opened to the fact that cinema exists beyond entertainment as a medium of artistic expression. I had an excellent mentor, to whom I am forever indebted, who inspired me to seek out some of the films I hold closest to my heart today. This mentor repeatedly told me during our weekly meetings discussing film, "you have to see Eraserhead," and I will never forget the day I finally saw it. On an overcast afternoon in April, I had a few hours before work when I discovered that Eraserhead had arrived in the mail. Little did I know when I was adjusting my television, per the instructions on the DVD, that my life would never be the same. The sounds continued to reverberate in my head through my entire shift that night, none of which I remember because my mind was still in a post-apocalyptic world in which people lived in radiators. To say that I loved Eraserhead would be an understatement; I was utterly mesmerized by the film. Eraserhead was executed in a way in which I didn't think possible, and my heart was filled with an alluring world I had never before visited to which I finally had an invitation. Eraserhead had such a profound impact on my life that it's not a film to me, but rather a friend. As odd as it sounds, Eraserhead is home to me. Inside this particular film would be a strange place to live for some, but for me, it's such a comfortable place where my life was transformed, and I'm happy to stay there as long as I can. Because Eraserhead is my best friend, I've had trepidations thinking about writing a critical piece about it. Best friends have a place in your heart closer than most others in your life, so the idea of profoundly analyzing them brings on anxiety. You don't want to find many flaws with your best friend, so you put off looking at them with a critical eye as long as possible. Such reasoning has brought me to the place of looking at Eraserhead differently than I do most films about which I write. Eraserhead is so much more than a summary of the plot and what I thought of it.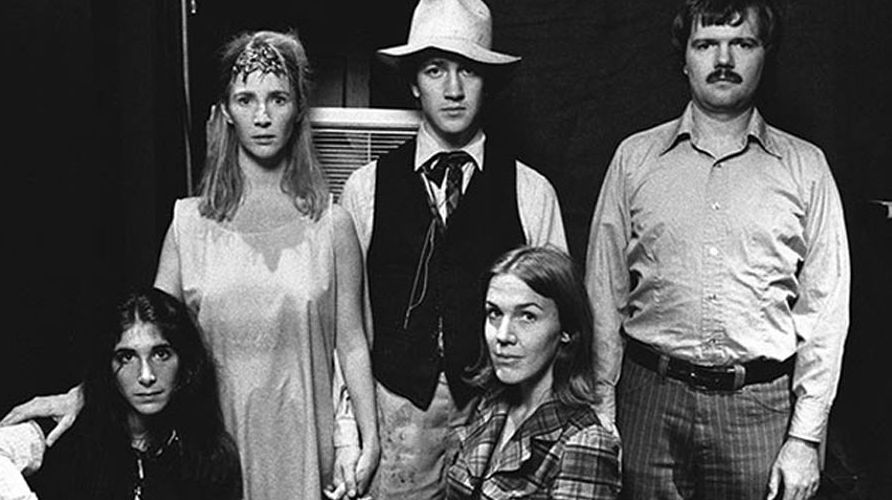 What I love most about Lynch's debut feature is that, like many other affecting pieces of art, something new can be discovered about it with each successive viewing. Leaving his work so available for interpretation provides a unique viewing experience each time you calibrate your television, per Lynch's instructions. Upon my most recent viewings, what I paid particular attention to was the isolation Lynch seemed to strive for in Eraserhead. Lynch was sure to flesh out and give a story to each character he featured, but he also gave them an intense aura of isolation and inability to interact with each other. What was holding them back? Why is it that even the two families presented through Eraserhead have trouble connecting with each other in a meaningful way? Lynch doesn't provide any answers, and really, we wouldn't want him to. What he does offer, however, is enough room to meaningfully evaluate his art and arrive at a distinct understanding, making his films a uniquely engaging experience.

Henry Spencer is probably my favorite character ever committed to film. He is deceiving in his simplicity, concealing a multitude of emotions beneath his surface. Living in a world in which he doesn't belong, Henry has difficulty navigating his surroundings. Spending a majority of his time in solitude, Henry walks alone, lives alone, and provides for himself few opportunities for leisure. The one recreational activity he does take part in, listening to music, is devoid of lyrics. The instrumental tunes remove the possibility that Henry may subconsciously feel closer to someone by merely hearing another voice. Secluded, with few comforts in his home and meager material possessions, Henry often gazes longingly at the world around him, almost as if to suggest that turning that gaze inward would be a sorrowful experience. The first time we see Henry interacting with another person, as his neighbor relays a phone message, exposes a man who rarely interacts with others, and someone with whom it would be difficult to imagine carrying on an intimate interpersonal relationship.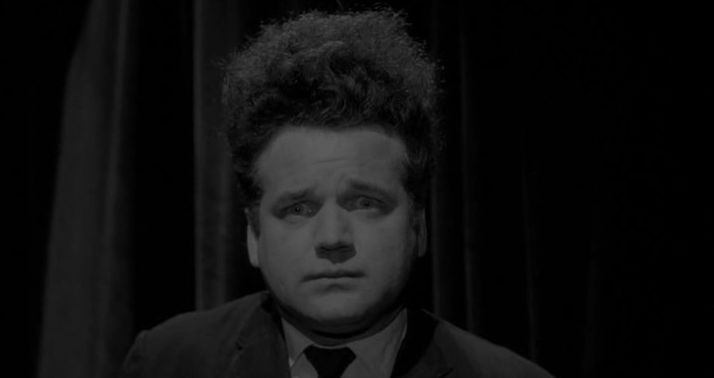 Having seen only one David Lynch film (Mulholland Drive) before watching Eraserhead, I wasn't yet familiar with David Lynch's style before my first viewing of Eraserhead, but I did enjoy the aspects I had experienced. I've always been a person much more in-tuned to the sound of a film than with the actors playing the roles. I could never have been prepared for the incredible sound Lynch infused in Eraserhead. The ambient sounds throughout the film envelope entirely the audience leaving us no choice but to submit to the world of Eraserhead David Lynch creates. Because Lynch worked on Eraserhead over a five-year period during his time at the American Film Institute, Eraserhead was a world he created during production, as well. Becuase Eraserhead was a student film, the budget was small and the crew even smaller. Lynch himself, as well as the stars of the film and the crew financed portions of the film themselves through various odd jobs. That level of dedication, the depth of soul David Lynch put into Eraserhead shows in the final product tenfold. Eraserhead is one of the most reflective films I've ever seen. Henry's (Jack Nance) room is David Lynch's mind, at some level. There is a bucket of water in a drawer, a tree on a nightstand, and a picture of an atomic bomb detonation suggesting that the many facets of the human mind are being explored. My favorite aspect of Eraserhead is how introspective it is. Throughout all of David Lynch's career, he evoked the surreal terrors hidden from the untrained eye lurking beneath the surface of the most benign picturesque places. Eraserhead, however, delves into the mind, rather than what's outside of it, evaluating the subconscious and exposing the most common fears. Henry is a man with many anxieties which culminate in several unique traits, struggling through the complications of his mind all why trying to survive in an alienating environment. This is why I always advise those new to Lynch to "take in the art" because it is an over-evaluation of plot and meaning that take away from the most relatable aspects of the film. After all, as David Lynch himself said: "Life is very, very complicated, and so films should be allowed to be, too."