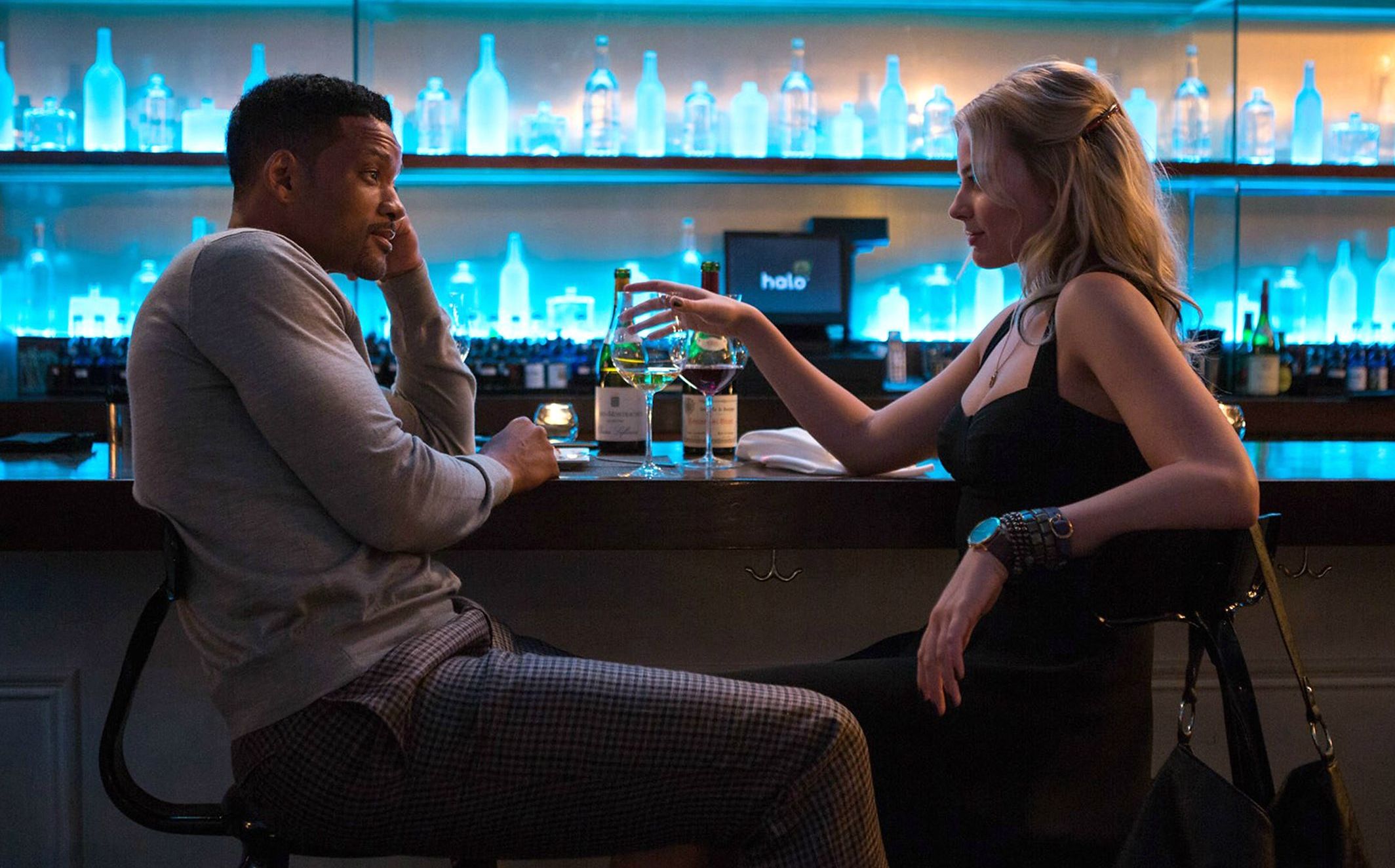 'Focus' Shows Potential, But Ends Up Being a Vehicle for Smith to Prove He's Still a Draw

JamesArthurArmstrong Focus is an entertaining con-man caper that comes across minuscule considering Will Smith's brash standards. Even after its solid box office opening, Focus ends up proving Smith may still have the pulling power that made him the big name we all know him to be.
Can smith rebound?
Focus cost just over $50million to make and is leaning particularly heavily on Smith's charisma to turn in a profit with Smith also hedging his bets on the movie too. He's simply trying to prove he has some gas left in the tank after the commercial shocker that After Earth was for his career. Back in 1997, Smith was at the peak of his powers, and Men in Black was a box office triumph. From that moment, Smith became a mega movie star and he backed it up with numerous hits. Now 46, the actor is at a career crossroads with his current reputation as a faltering box office draw somewhat earned, yet unearned at the same time.
After Earth bombed, that's a fact. In the U.S. it made $60million failing to recoup half its $130 million budget, but it managed $183million internationally, a market where Smith remains very popular. It's not surprising Focus has been strongly pushed overseas. Smith's most recent movies, Men in Black 3 made $624 million worldwide, 2008's Seven Pounds took $168 million globally, and Hancock, released the same year, equalled MIB3, taking $624.4 million around the world. Smith isn't the flop he's been recently labeled as, but has seemingly lost his touch amongst U.S. audiences.
He's in that select group of actors and leading men that can open a movie to big applauds, but when you've reached the heights he has and then a movie bombs, suddenly, "can this guy still open a movie?" becomes the question on all studio executives lips.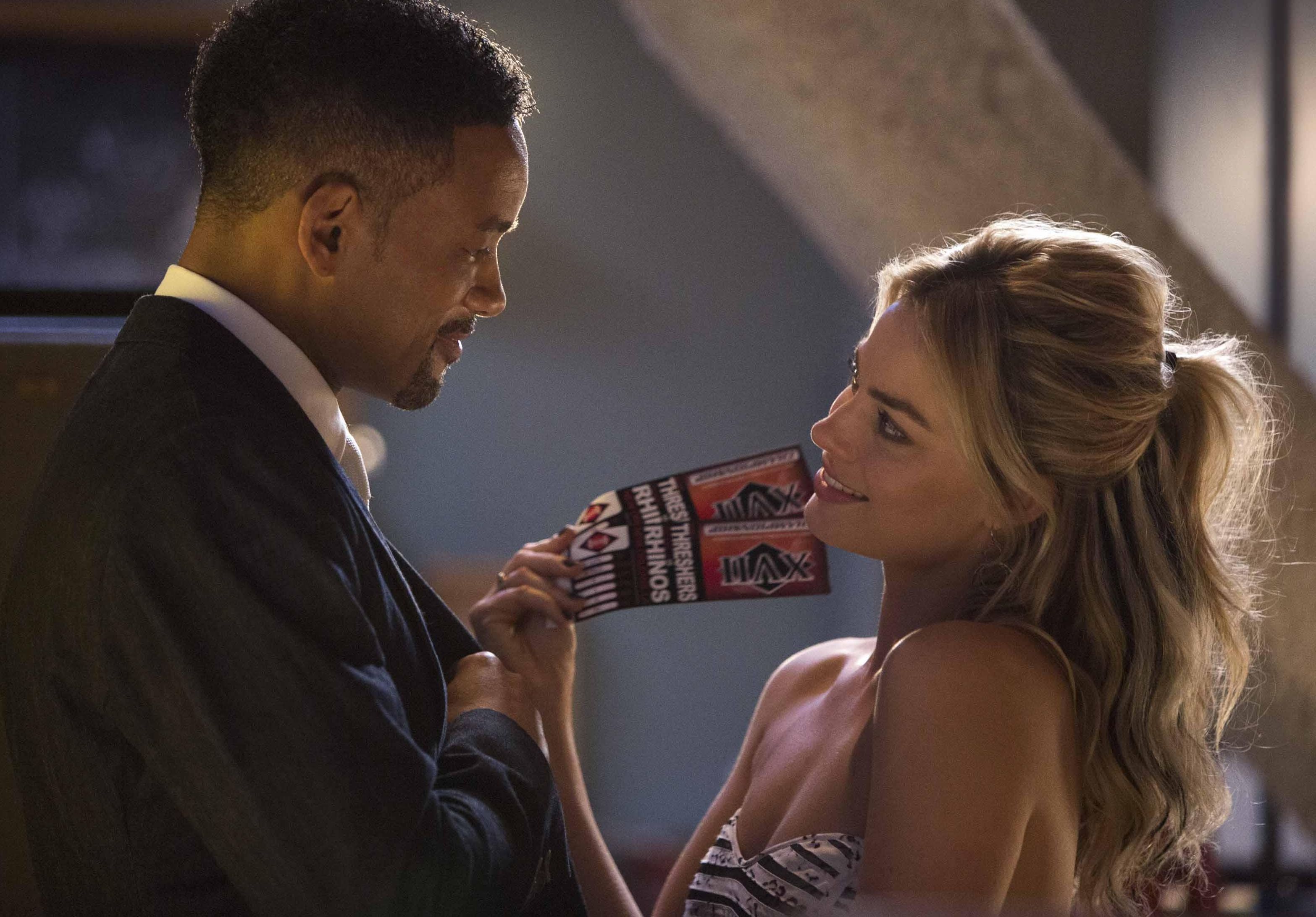 Smith's freSh new dynamic
Smith has himself partly to blame for the skepticism. He's gone on record as saying box office numbers don't weigh heavy on his conscience which has only fed the perception that his star is dimming. But, rather than increasing interest, all this chatter makes Focus a movie about whether he's the bankable asset he once was rather than what it offers as a piece of entertainment. Needless to say, this is a very important movie in Smith's career.
Directed by the duo who made Crazy, Stupid, Love – Focus is a suave film, that can be guilty of trying too hard at times, but handles Smith in a fresh new dynamic. He's being rebranded for the next stage of his career, and to some degree, it works out pretty well for Smith. The actor hasn't found too much joy from the romantic genre — maybe excluding Hitch — and Focus could possibly be his best love story to date.
Will Smith stars as Nicky, a seasoned master of misdirection who becomes romantically involved with novice con artist Jess (Margot Robbie). As he's teaching her the tricks of the trade, she gets too close for comfort and he abruptly breaks it off. Three years later, the former flame—now an accomplished femme fatale—shows up in Buenos Aires in the middle of the high stakes Formula 1 race. In the midst of Nicky's latest, very dangerous scheme, she throws his plans for a loop… and the consummate con man off his game.
Smith and Robbie build an interesting formula through their flirty exchanges. These exchanges are only heightened by the filmmakers highlighting their sexual chemistry by placing them in sleek, and sensual environments. The mood of the film and Robbie's performance are probably its strongest aspects considering the narrative has flaws and can be slow in places, but seeing Smith out of his comfort zone regarding character traits, is also nice to see. Gone is his cocky, ego-driven personas, in comes this unsettled, and unraveled Smith. Focus allows him the chance to test new waters in character building. Although a small sample size, Focus works for him. But, will audiences take to this repackaging? Only time will tell.