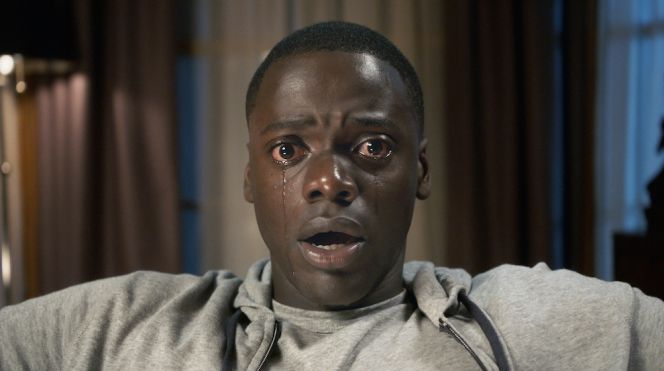 "Get Out" Review

LightsCameraJackson Critic I rarely see horror movies. Normally, in a given week, there are much better options in the pool of new releases to check-out (not to mention the fact that the majority of efforts in the genre are generic and unoriginal).
But I was intrigued by "Get Out" for a few reasons: The writer/director is Jordan Peele, of "Key & Peele" fame. For his directorial debut to be such a departure from the no-holes-barred, sketch comedy content he's known for certainly got my attention. And "Get Out"'s puzzling premise was also very appealing.
Similar to Joel Edgerton's guilty pleasure "The Gift" and M. Night Shaymalan's good/not great "The Visit" (both from 2015 and both also produced by modern horror aficionado Jason Blum), the majority of "Get Out" is a mystery/thriller. It doesn't become a slasher fest - until it has to.
But unlike those two films, Pelle adds a level of racial conflict to his suspense narrative - without a bit of apprehension. From the opening scene, in which a black man is abducted while walking in a white neighborhood (by someone in a bright white car), the fuse is lit, letting us know this is going to be different than the normal 'good v. evil' storyline.
The main characters in "Get Out" are a young, interracial couple - Chris, a black man (played by Daniel Kaluuya from "Sicario") and his white girlfriend Rose (Allison Williams of "Girls" fame). They've been together for five months and they're heading to visit Rose's parents (Catherine Keener and Bradley Whitford) for the weekend, Chris meeting her parents for the first time. If that's not enough to make him anxious, they also don't know that he's black.While driving they hit a deer (Rose is behind the wheel). The (white) police officer on the scene wants to see Chris's driver's license - simply because he's black. Peele smartly uses today's real world "cop/young black man" dynamic to his full advantage, continuing to raise the level of authentic tension - and he's just getting started.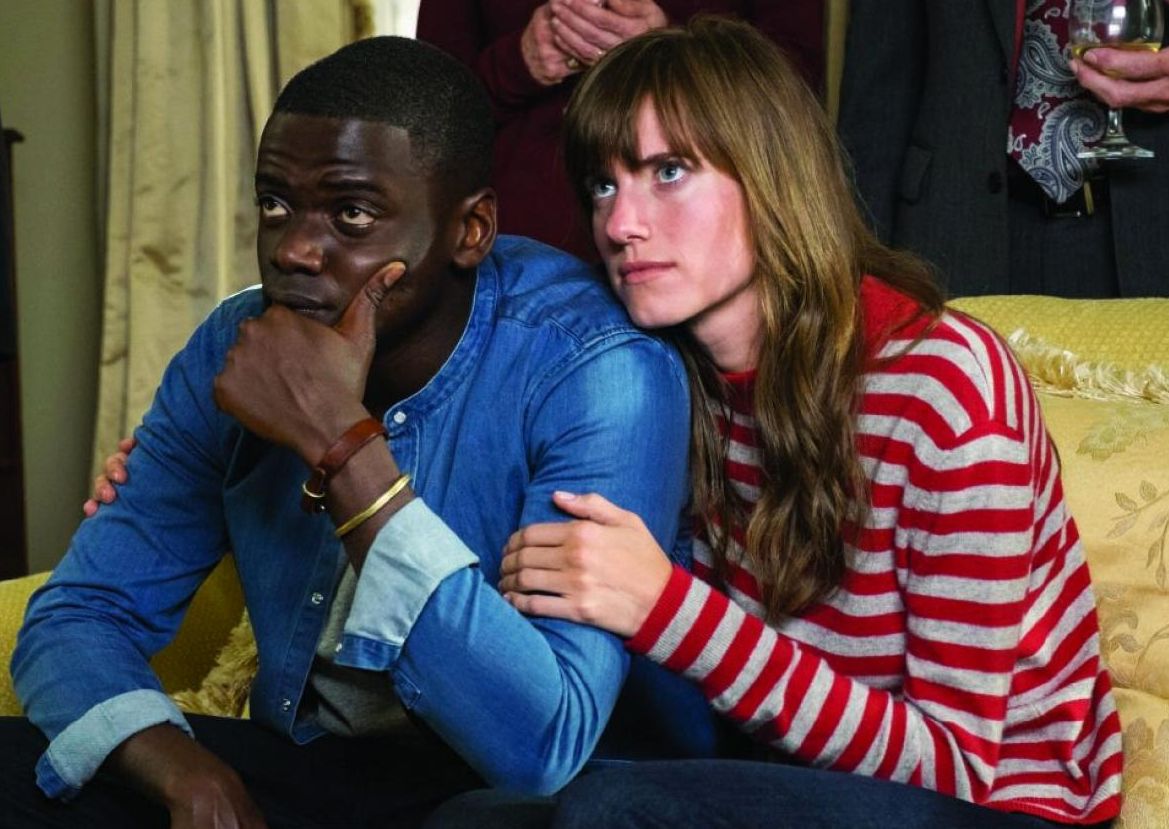 The black/white theme continues throughout "Get Out", as Chris discovers the quirky attributes of Rose's family and the guests who arrive for a seemingly innocent annual gathering. The social commentary present in this neatly complex script is extremely on-point.
Peele also sprinkles in some laughs, provided by Chris's best friend Rod (Lil Rel Howrey). Everybody needs a best friend like Rod. The score is dominated by the sinister sounds of a harp (that may be a first), and the movie is shot is such an eerily attractive way that you become afraid to take your eyes off the screen. And following one heck of a climax, you realize, as is the case with all great thrillers, that everything makes complete sense.
At times the psychological aspects are pushed to the extreme, and some visuals have a bit of a fantastical feel. But, overall, this is a sophisticated and impressive first feature for Peele, who, like this former (?) partner, may have found his real calling as a solo artist.