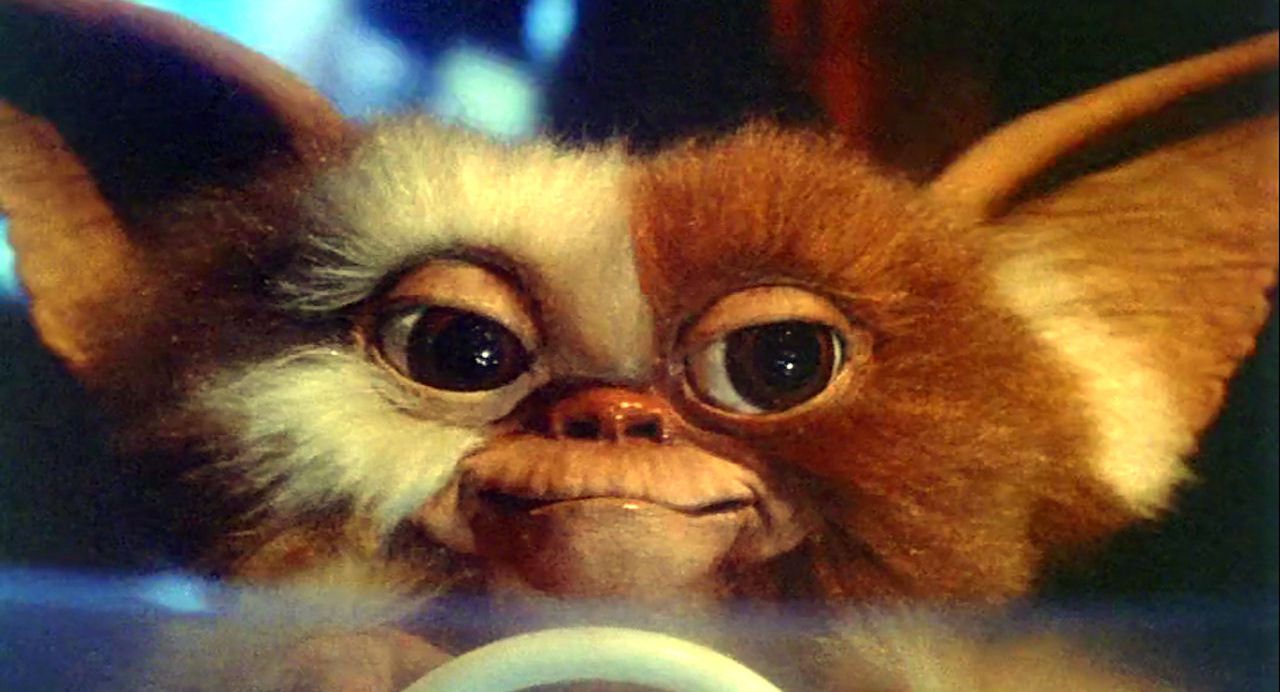 'Gremlins' Review

LisaOConnor4 Smoky backstreet in Chinatown; orange filter; night-time; a small Asian boy leads a shady-looking chap in a trilby down some steps. Seconds into 'Gremlins' and you know that you have an overflowing cup of vintage Spielberg (producer) to enjoy.
Fairytale
Hapless inventor Randall Peltzer (Hoyt Axton) brings an overdose of cuteness home - otherwise known as a mogwai, a small furry animal called Gizmo - after another day of failing to sell his questionable inventions. An early Christmas present for his son Billy (Zach Galligan), he is careful to impart the three fairytale rules of keeping such a ball of fluff: no bright lights; keep away from water; no food after midnight. And after every single rule has been carelessly broken, Billy's hometown, hitherto charmingly illuminated with Christmas and shimmering with snow, becomes home to the fiendish delinquents, otherwise known as 'gremlins'. Billy steps up and enlists the help of potential love interest Kate (Phoebe Cates) to rid their town of the reptilian reprobates.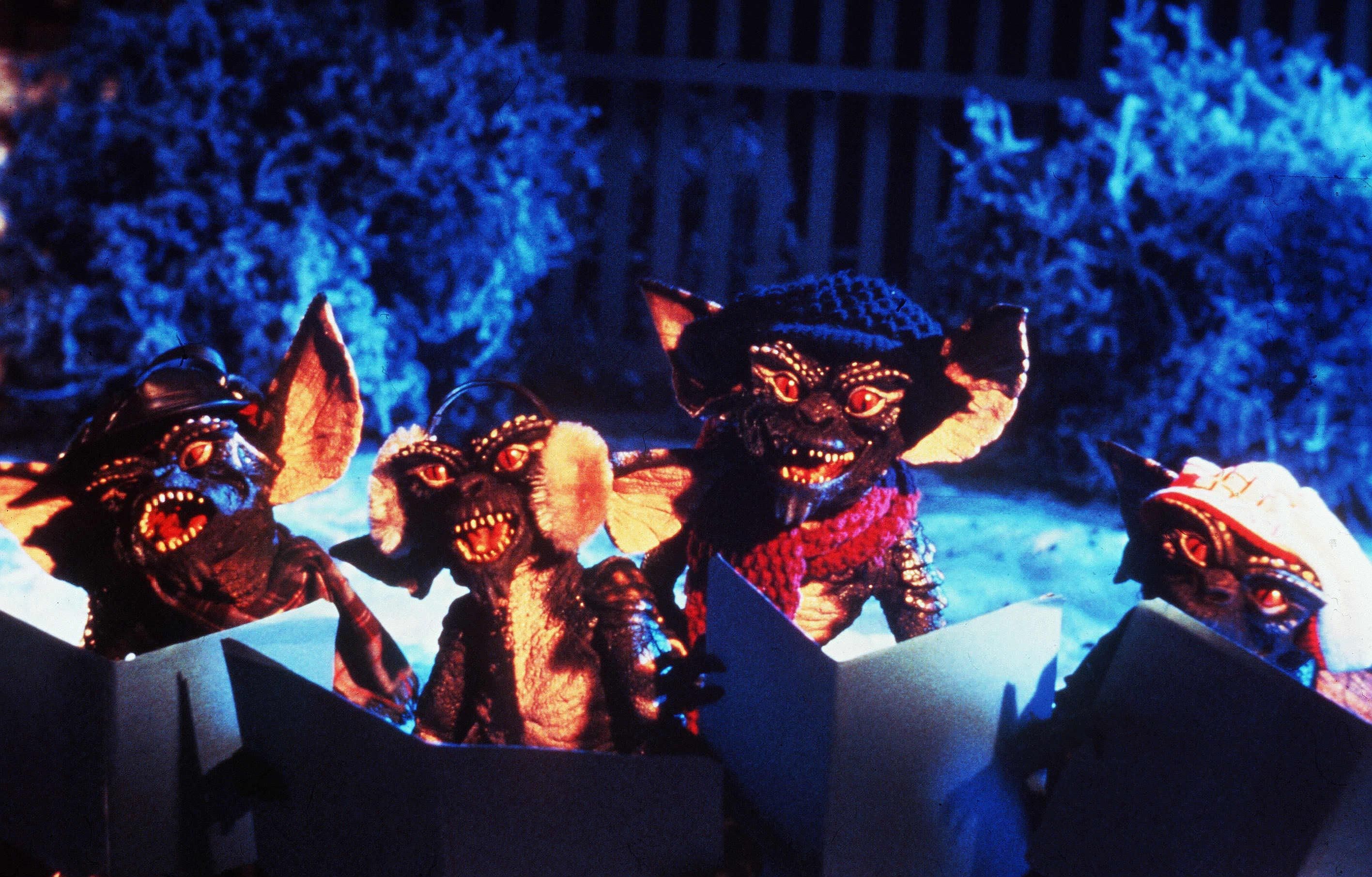 Black Humour
Written by Chris Columbus and snatched up by Steven Spielberg, who appointed Joe Dante as director, 'Gremlins' was at the cutting edge of the '80s darkening of humour. With comic deaths of lesser characters (one shuffles off her mortal coil - or rather, speeds off her winding stair-lift - at a rate of knots and face-plants in the snow for the last time) and also of the gremlins themselves (it is a close call between 'death by liquidiser' and 'death by microwave'), 'Gremlins' treads a fine line between child and adult viewing. The gremlins seem blessed with innate intelligence, reading signs and having the ability to communicate; and also a worldliness, manifest in their actions, such as using headphones and even indecent exposure by one. Impressive to note that the special effects were largely achieved by puppetry.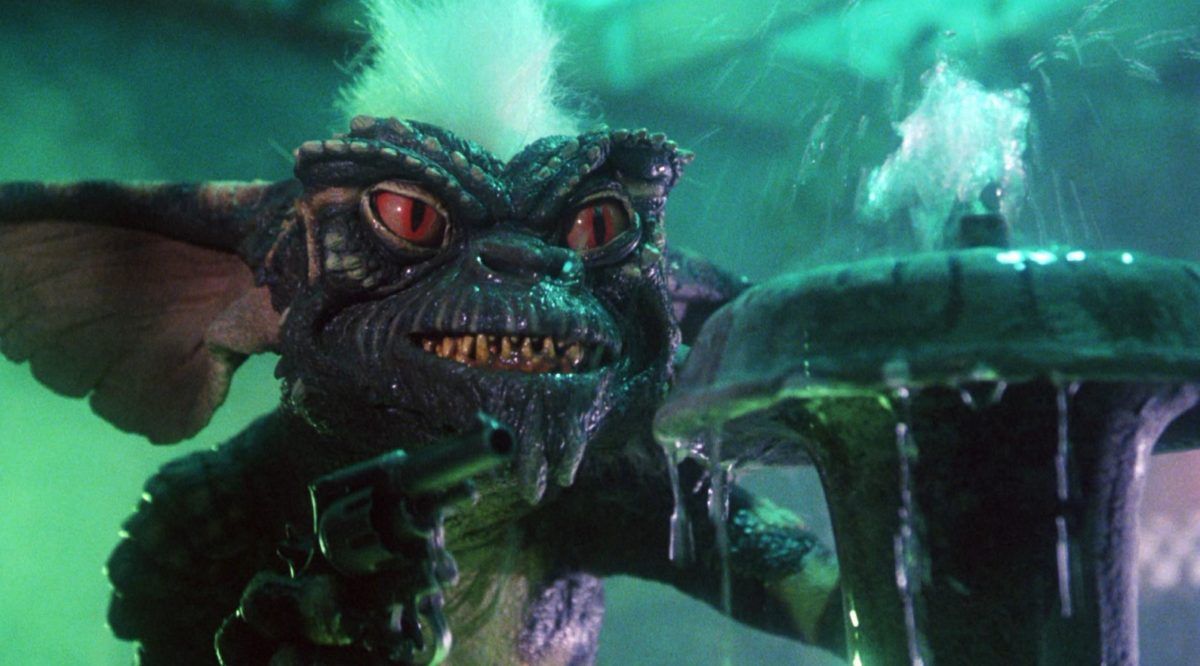 Sugar and Spice
Galligan and Cates are sugar and spice as Billy and Kate and they complement their Christmas card surroundings. Galligan plays Billy as the boy-next-door but with enough naïveté to cause a catastrophe. Cates gives Kate a few edges and she regales the urban myth of Santa's death in the chimney with sincerity, although it is arguably another facet of the black humour evident throughout the film. Corey Feldman makes an appearance as Billy's friend Pete, a disgruntled employee of a Christmas tree seller and provides some comedy moments in his delivery (not only of Christmas trees).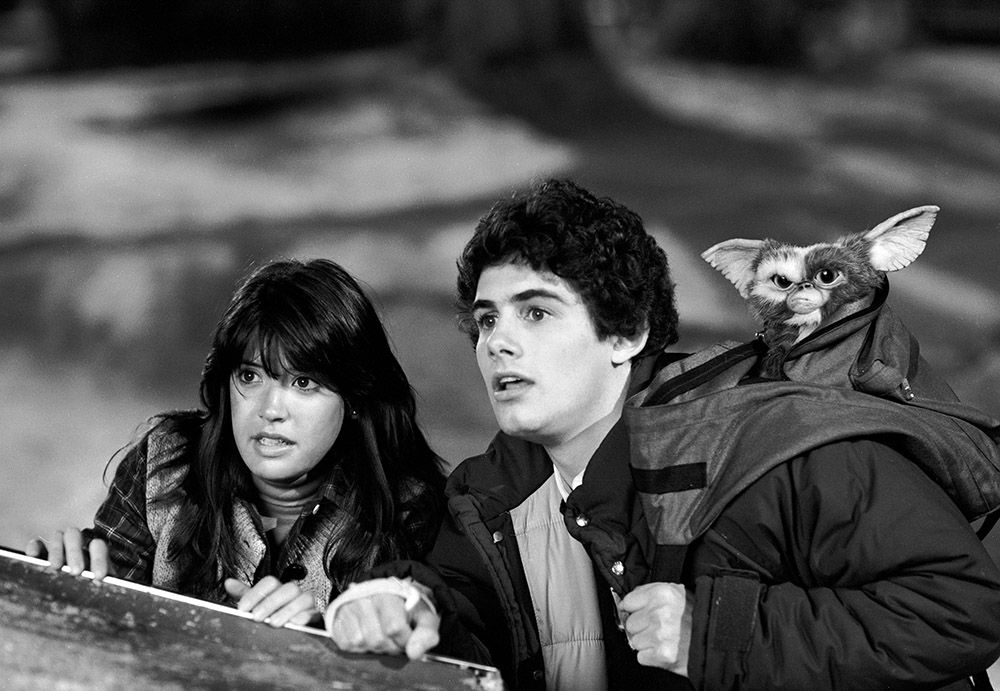 With subtle foreshadowing, such as neighbour Murray Futterman (Dick Miller) warning Billy about 'gremlins in … machinery' early on, there is plenty for the viewer who likes a challenge. Film references are in abundance if somewhat fleeting - one of the best has to be the glimpse of an inflatable E.T., giving the film a sense of realism. One of Randall's inventions, a juicer, gives a peek at things to come when Billy warily attempts to juice an orange, but decorates the kitchen with pulp instead.
Disaster … horror … Christmas … comedy … some great films grab more genres than they should and 'Gremlins' is no exception.
Lisa O'Connor