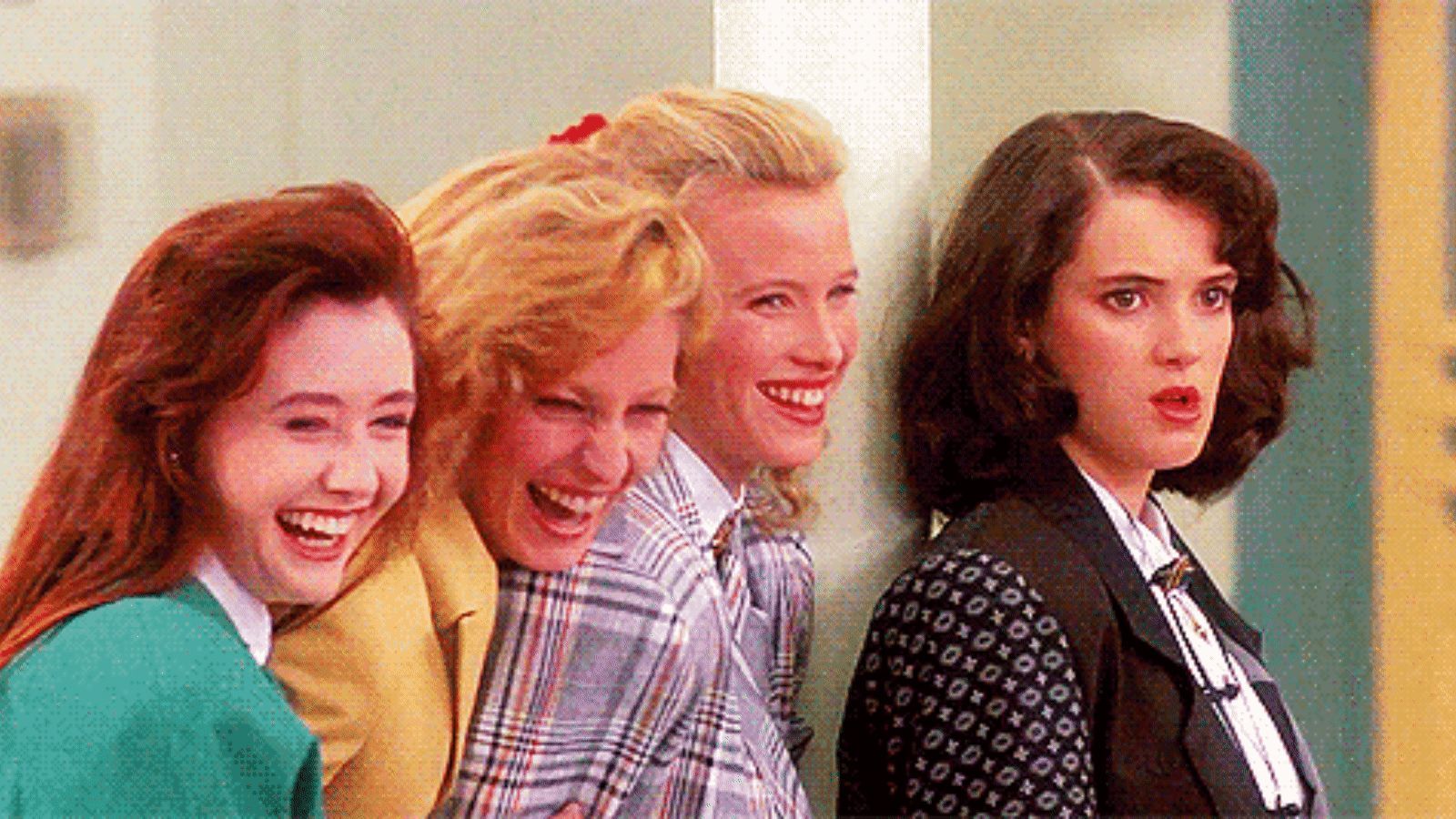 'Heathers' (1989) Review

LisaOConnor4 "Dear Diary … My teen angst bullshit has a body count."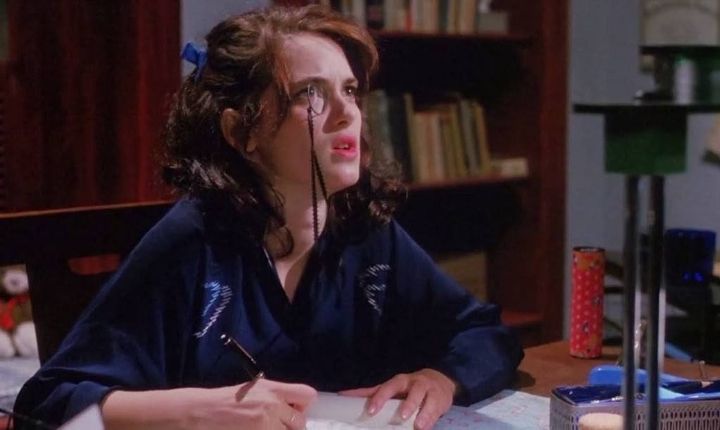 Teen Issues and Melodrama Get Real
Alternative school girl Veronica (Winona Ryder) thinks she has issues, to which her articulate and melodramatic teenage diary bears witness. Despite having the wrong name, she belongs to the primped and preened gang of would-be prom queens, the 'Heathers'. Heather (Shannen Doherty) and Heather (Lisanne Falk), led by Heather (Kim Walker) are coiffed to perfection and like to make mischief. Veronica brings talent, intelligence and depth to the gang but the Heathers' spiteful ways do not sit well with her. She quickly latches onto newcomer to the school, the sociopathic JD (Christian Slater), partly to escape the Heathers and partly because he seems as unconventional as she is but with an added air of mystery. They hatch a plan to play a prank on the queen of the Heathers, but when it goes awry, it kick-starts a chain reaction and Veronica's teen issues get promoted to insurmountable problems of cataclysmic proportions.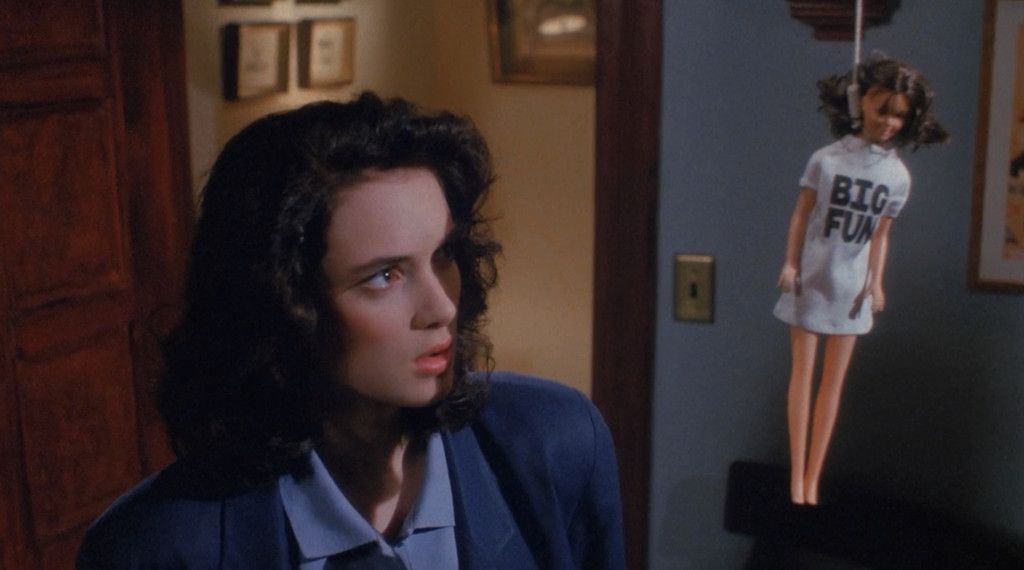 High School Satire
Credit to director Michael Lehmann for creating a dark but humorous tale satirising the dynamics of high school friendship groups in 'Heathers'. He places the Heathers and the jocks like bookends in the school lunch hall, with the nerds and other stereotypical groups clustered in between. On the periphery are newcomers like JD and those who have been rejected by even the minority groups. Veronica trades in her much sought-after status as a member of the Heathers for the charismatic JD and finds herself picking up threads of friendships with girls from her pre-Heather days. Quirky features such as Veronica's games of croquet with her friends and association of particular colours with key characters, give the film interesting layers and make it visually pleasing.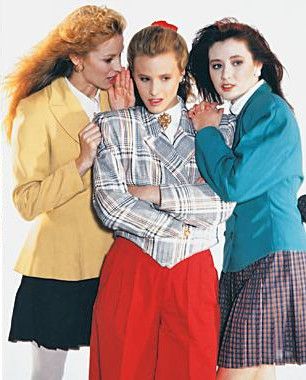 "Are we going to Hell or prom?"
A little typecast as the girl who likes to walk on the weird side, a young Ryder gives a rounded performance as the clever but strange Veronica, engaging her audience with a sense of drama and teenage excitability mixed up with naivete. Slater succeeds in creating a lonely JD, but gives him a confident yet sinister air, suggestive of a side that is darker than Veronica's journal of despair.
Writer Daniel Waters writes thoughtfully, ensuring the mostly teenage cast members sound like teenagers, with adjectives like 'icky', yet at the same time keeping interest with an entertaining script, especially in Veronica's manic diary of doom, such as "are we going to Hell or prom?"
A black comedy which taps a few themes on the shoulder, such as peer pressure, bullying and suicide, 'Heathers' has more than one source of blackness: one is obvious but the others arise out of the more ominous side of life at high school.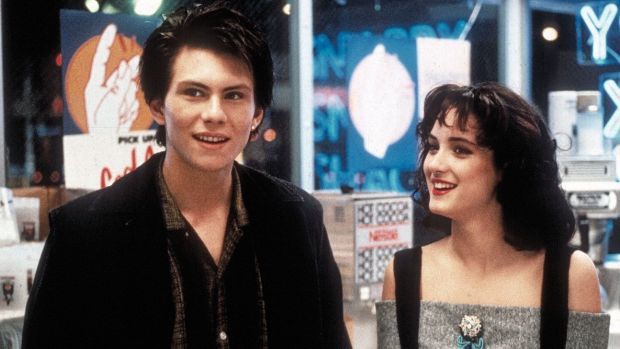 Cult '80s
Now a cult movie, worth a watch if you fancy something dark set against the big hair and bright colours of the '80s with a script packed with witty quips appealing to everyone's sombre side because "if you were happy every day of your life you wouldn't be a human being. You'd be a game-show host."