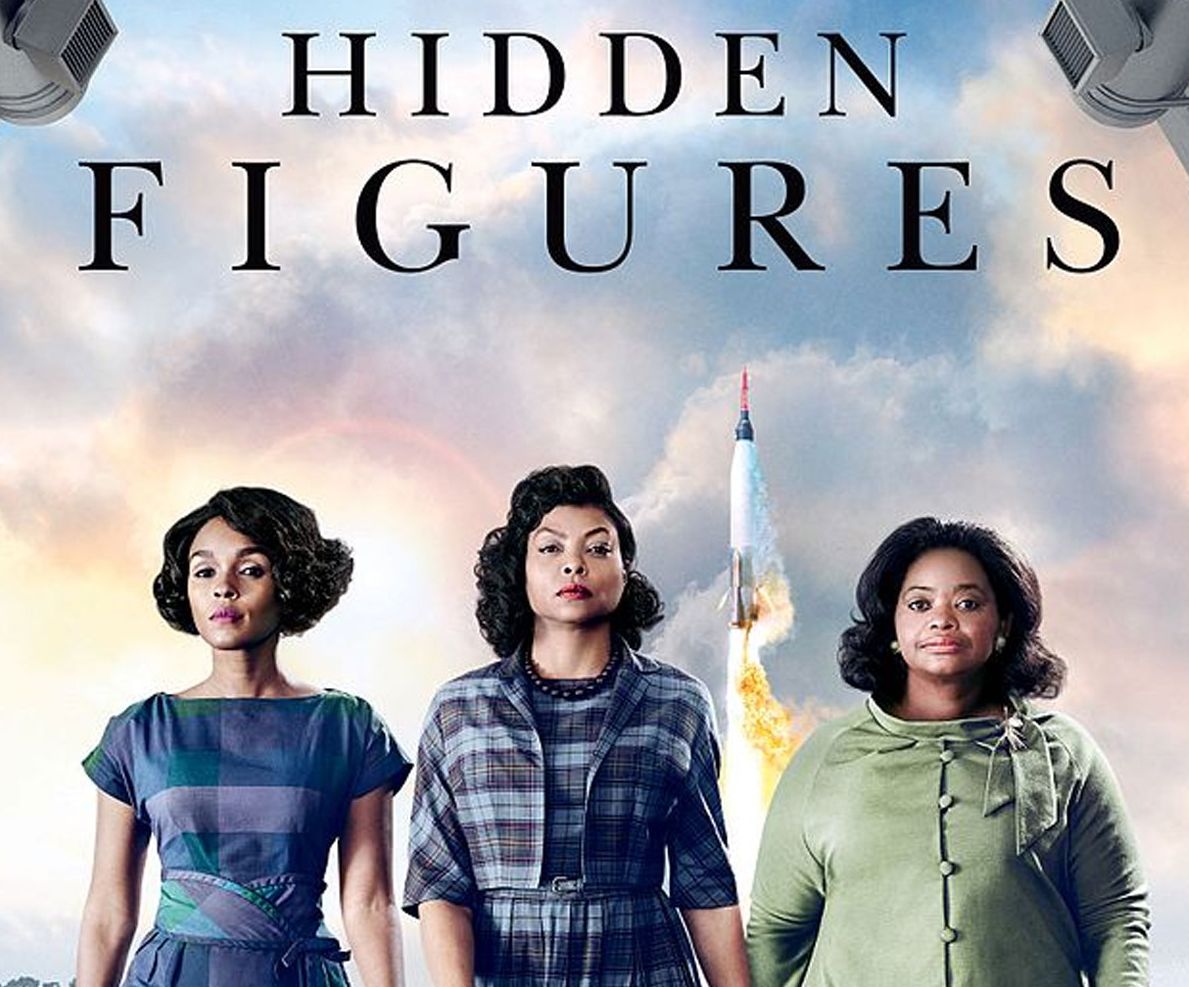 "Hidden Figures" Review

LightsCameraJackson Critic I've always been fascinated by The Space Race. For me it's one of the coolest, most interesting chapters in American History. During my Junior year in high school I read The Right Stuff (which focused on the Mercury 7 astronauts and "The New Nine"). In the Summer of 2015, ABC aired the fantastic 10-part miniseries, "The Astronaut Wives Club", which centered on the spouses of those men and the LIFE magazine reporter who chronicled their stories.
Now comes "Hidden Figures", a sincere and efficient true-life drama, featuring one of the best ensembles of the year. "Empire"'s Taraji P. Henson, Oscar winner Octavia Spencer and singer/actress Janelle Monae all give strong performances as three African-American women who, as part of the "human computers" program, worked behind-the-scenes in the early days of NASA. Excelling in math, scientific research and engineering skills, Katherine Johnson, Dorothy Vaughn and Mary Jackson were determined to make a difference, not only by helping the U.S. beat the Russians in claiming ownership of space, but advancing the rights of Black women in the workplace in the white, male-oriented South of the 1960's.
Kevin Costner was the perfect choice to play Al Harrison, the head of operations at Virginia's Langley Aeronautical Laboratory. All Harrison cares about is winning - safely putting an American into orbit and bringing him home - and he (literally) breaks down barriers for the African-American women to become valuable members of his team. Others at NASA are not so open-minded. Four-time "Big Bang Theory" Emmy winner Jim Parsons has a straightforward, dramatic role as the department's chief mathematician. Kirsten Dunst plays the women's supervisor. Their struggles with the idea of the Black women becoming valuable contributors to the cause provide the interpersonal tension that's at the core of "Hidden Figures".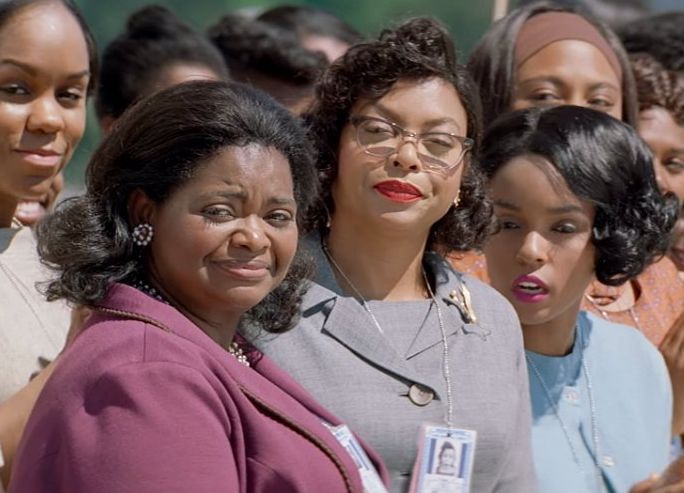 Co-writer and director Theodore Melfi follows-up the sweet "St. Vincent" in satisfying, if unspectacular fashion (the screenplay is based on a book of the same name by Margot Lee Shetterly). Melfi incorporates actual archival footage into the launch scenes, adding authentic atmosphere.
This is a story about mathematics, so there are (too) many "calculation" scenes and the pacing is a little tepid. A rocketing soundtrack, from the dynamic duo of Hans Zimmer and Pharrell Williams, helps add energy where needed. The "Happy" producer and artist can be heard throughout the film, most prominently performing the song, "Runnin", which is incorporated nicely into the story.
We also get to know these women, individually, away from the office. Mahershala Ali (who can currently been seen with Monae in another awards contender, "Moonlight") is quite good as a soldier who takes an interest in Katherine.
From liftoff to landing, this is an honest, feel-good film that successfully calculates the right amounts of intensity and heart.