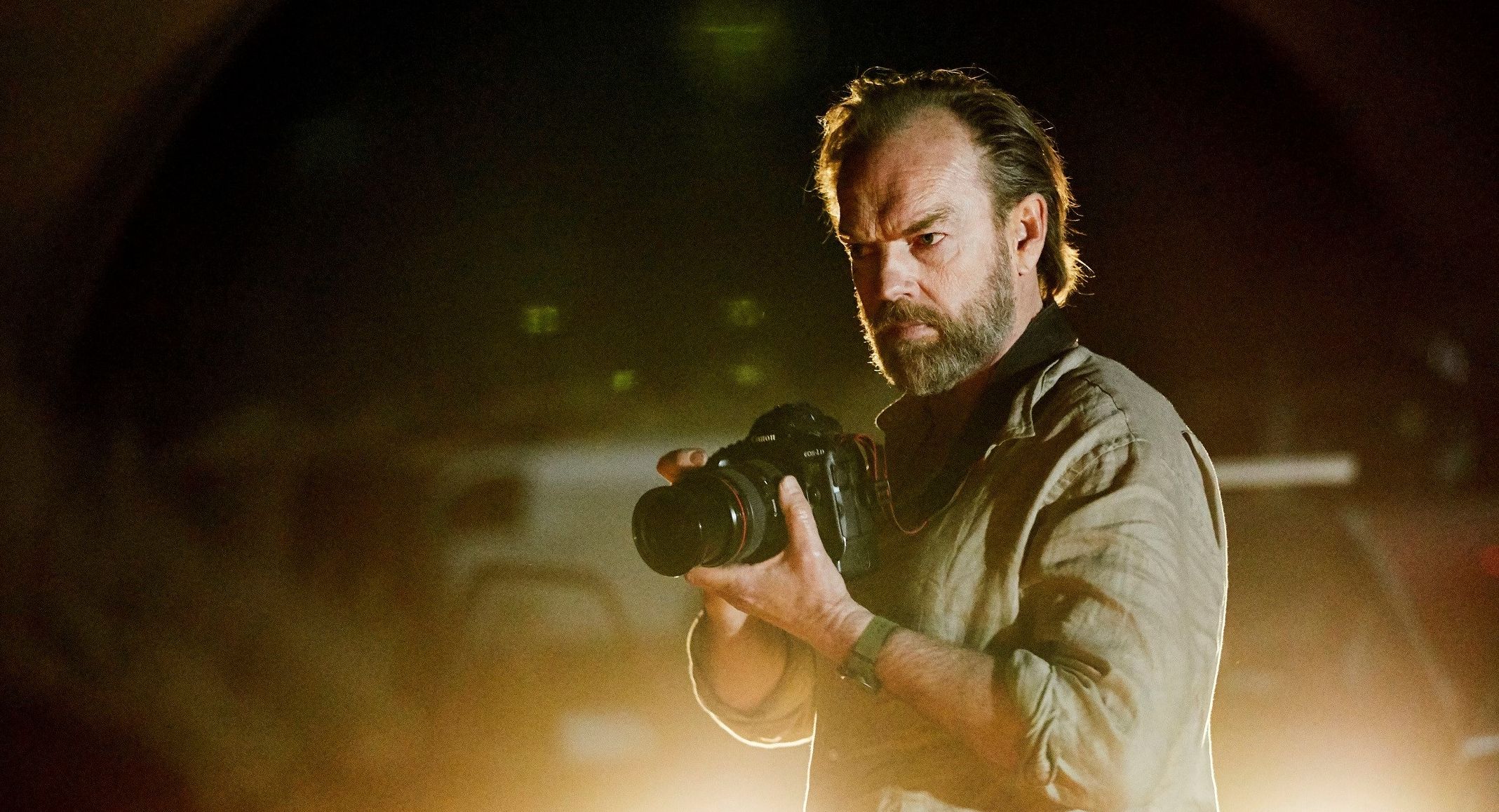 Hugo Weaving has to deal with his past and future in the confronting drama 'Hearts and Bones' (TIFF review)

burnsting Editor-in-chief Documentary filmmaker Ben Lawrence's first feature takes a deep look into a war photographer's history and future, played by the always captivating Hugo Weaving.
Australian photographer Daniel Fisher (Hugo Weaving) has been taking horrific war photos for decades, and it hasn't been without a cost. When one day he comes back home, his girlfriend Josie (Hayley McElhinney) tells him she has been pregnant for weeks, which brings up some suffocating memories as well.
Meanwhile Daniel is doing an exhibition of his life's work. And when a Sudanese taxi driver Sebastian hears about the photos he wants to show, he's eager to get in contact.
Sebastian doesn't want the photos of a massacre in his former village displayed, but Daniel has never been censored, and he's not about to start now. When Daniel gets to know Sebastian, he starts to question his motives, and has to take a closer look at the photos he took so long ago.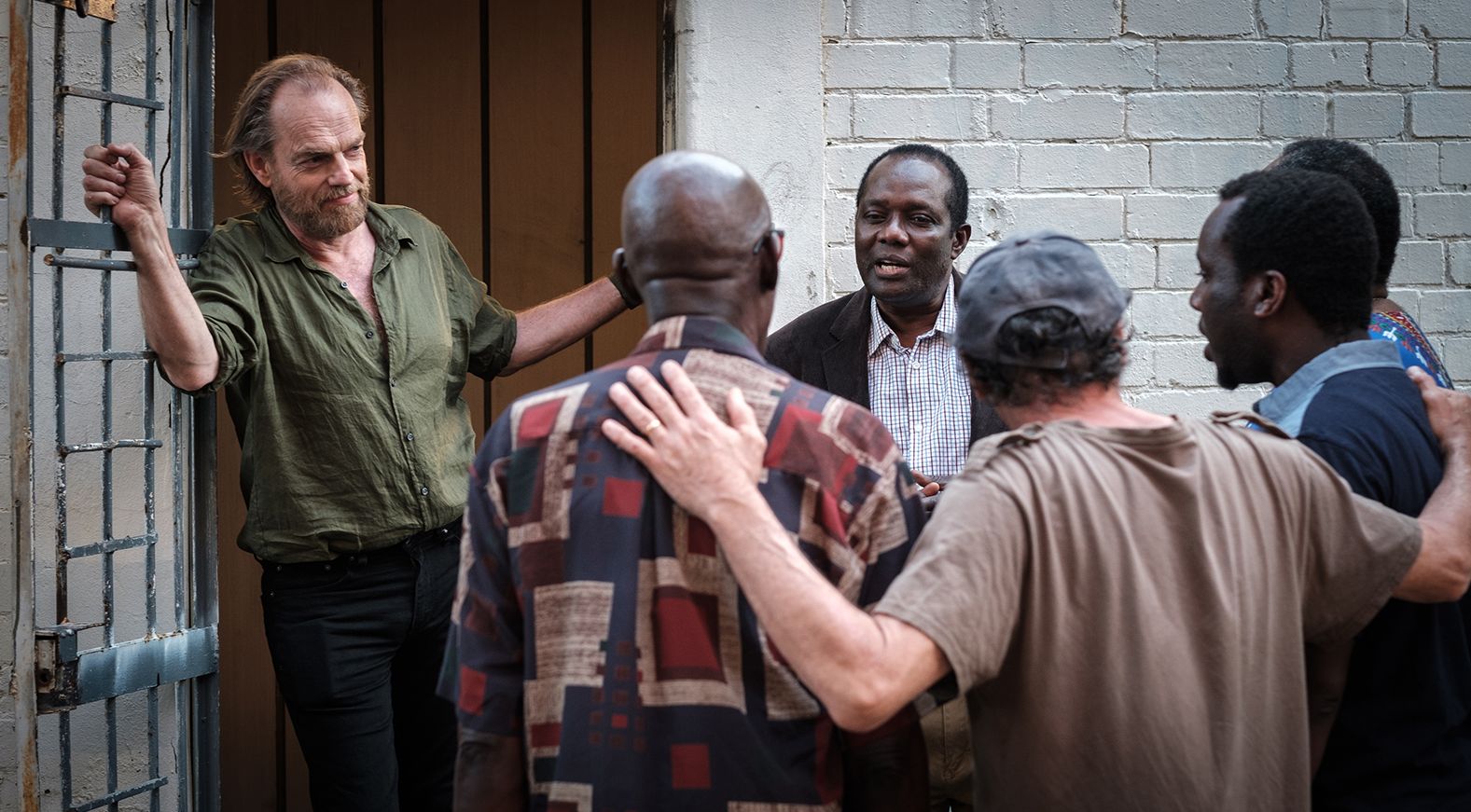 'Hearts and Bones' is an enthralling drama about looking into one's past and future. Every character in this story has to, and some can't quite handle what they see. Ben Lawrence's script grows more intense as its characters histories start to unfold. But there's no escaping the past, and certainly not the future.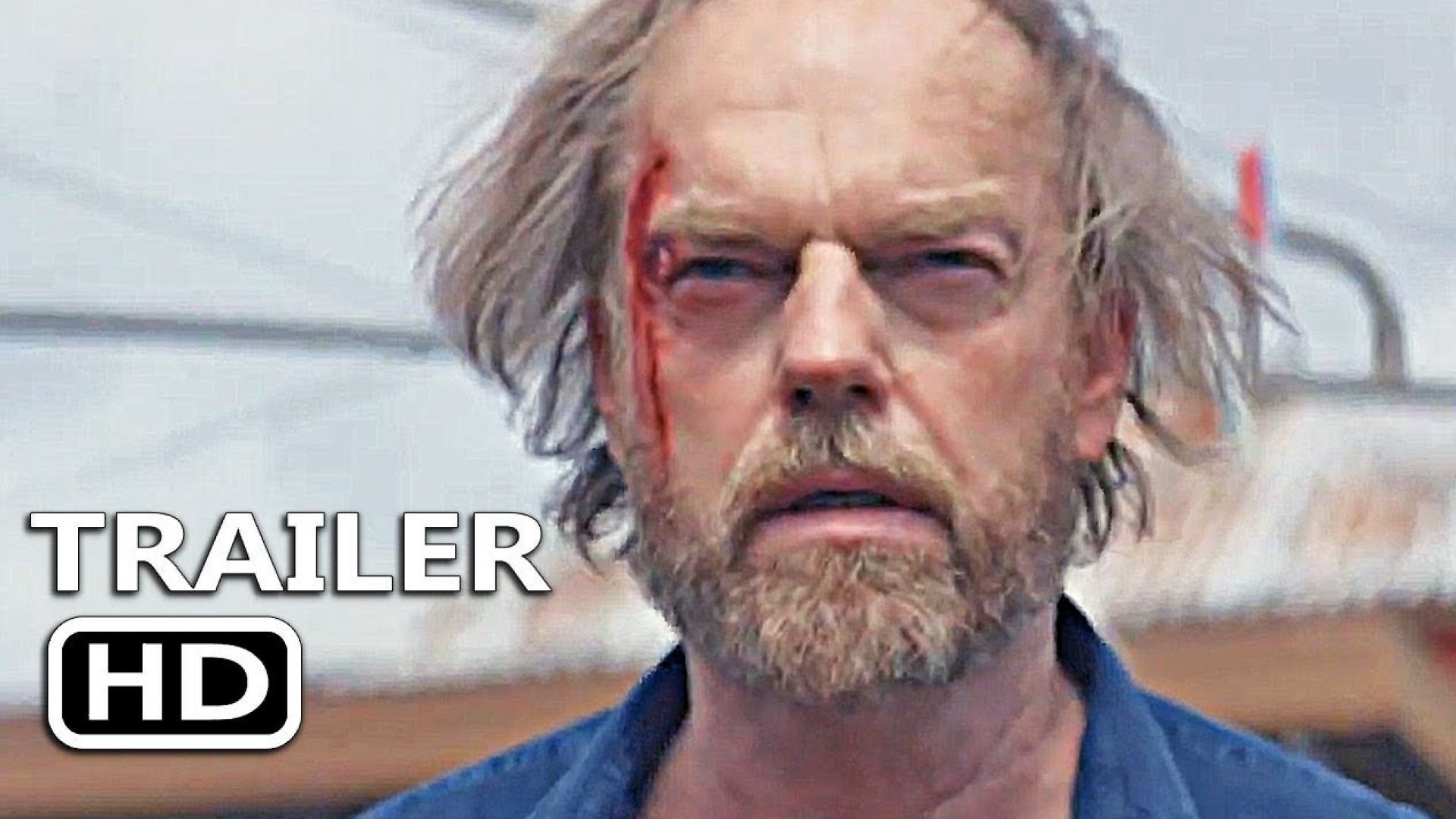 #TIFF19 Public Screenings: Sat Sep 07, 4:45PM / Mon Sep 09, 12PM / Fri Sep 13, 6:15PM