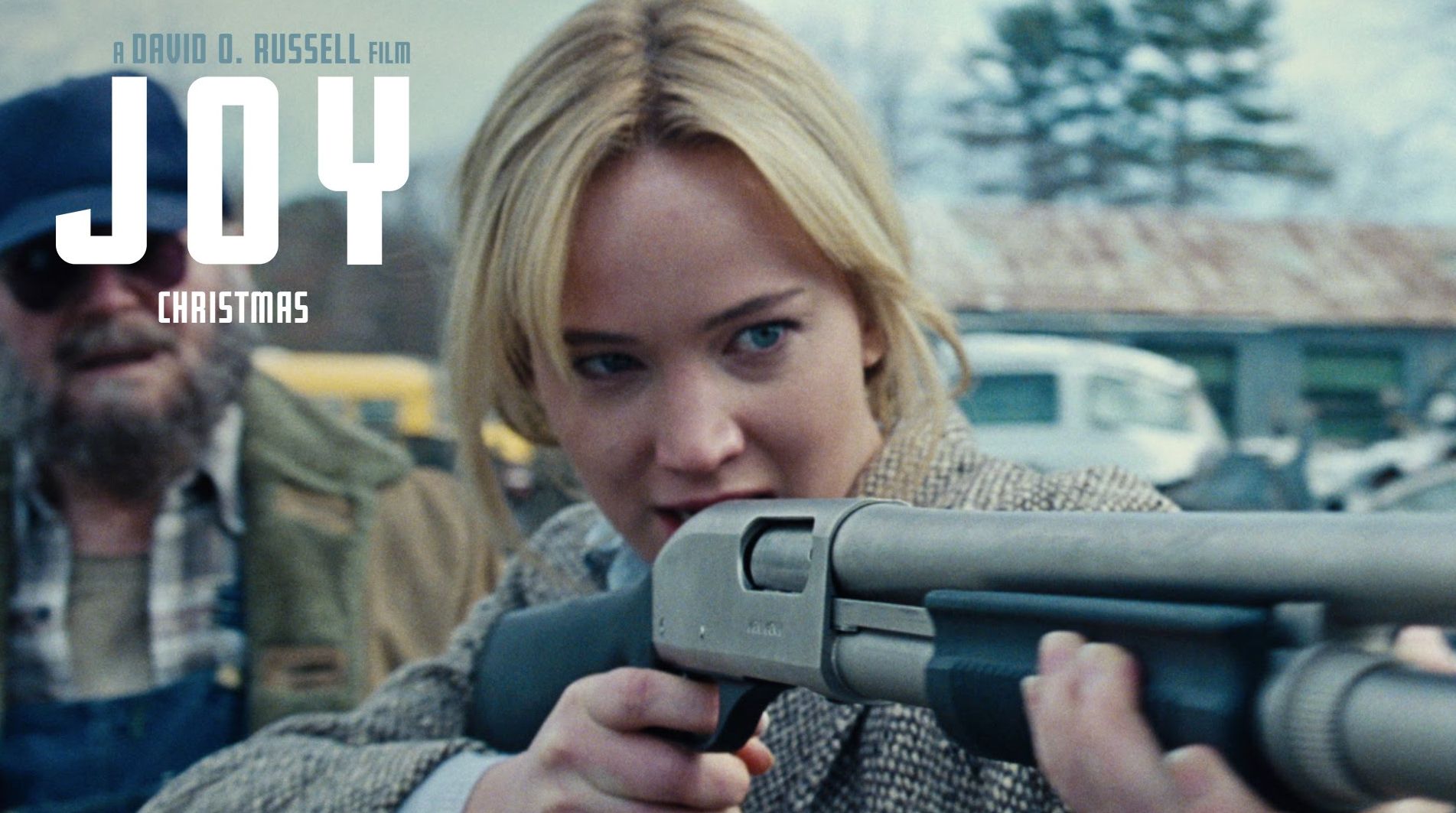 "Joy" Review

LightsCameraJackson Critic There is no "silver lining" to this uneven true story of the Miracle Mop inventor.
"Joy" marks the third collaboration of director David O. Russell and "Silver Linings Playbook" and "American Hustle" stars Jennifer Lawrence, Bradley Cooper and Robert De Niro. While Lawrence is, once again, a knockout, this true-life "rags-to-riches" story isn't nearly as strong as their previous work.
Lawrence plays Joy Mangano. As the film begins we see just how much her early years did not live-up to her name. Joy grew-up on Long Island with a half-sister, loving mother and businessman father. She was happy and liked creating and inventing things. But when her parents decided to divorce, Joy's life was torn apart and her outlook on the future turned grim. She was valedictorian of her high school, but skips college to take care of her parents. She marries an unemployed lounge singer and, as the script reaches present day - 1995 - she's divorced and barely keeping her head above water, while responsible for the entire family.
She's taking care of her two kids, with the ex-husband living in the basement. Her depressed mother in bed watching soap operas all day, her half-sister is constantly putting her down, and father Rudy (played by De Niro), just kicked-out by his second wife, is also moving-in with Joy.
While Russell needed to show Joy's sad life for us to sympathize and root for her, there's a little too much misery. Everything changes, both for "Joy" and Joy, when she comes-up with her breakthrough invention - the Miracle Mop. She sees this as her one chance to change the course of her life. Mangano's early efforts developing the mop, getting it produced and then trying to sell it - including a scene in a K-Mart parking lot - are fascinating.
And then…Joy gets the opportunity to pitch her product to a small, 10-month-old network located in rural Pennsylvania called QVC. Once Cooper, who plays Neil Walker, the President and head of programming of the shopping channel, enters the story, "Joy" comes to life. The scenes of Lawrence and Cooper together are dynamite, from Neil explaining to Joy what QVC and live television are all about (the good and the bad) - stressing that the hands and voice of the on-air personalities are most important - to Joy eventually getting to pitch the Miracle Mop on air herself, with no previous on-camera experience. Russell nails this section of the movie, including the authentic set design, and the brave casting for an iconic early QVC celebrity pitch personality.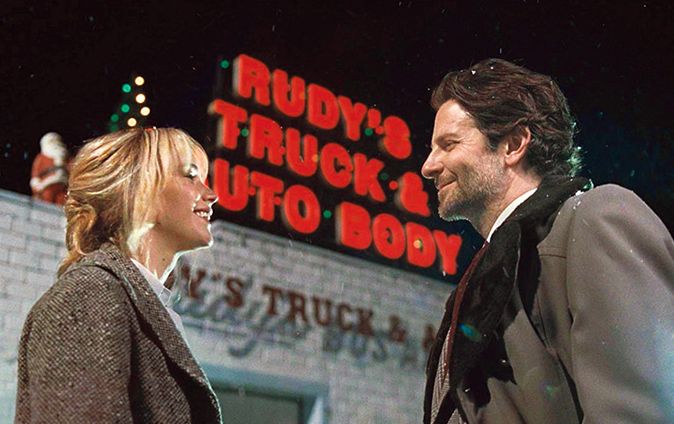 "Joy" features a solid ensemble, but it's Lawrence who shines, carrying a number of great scenes. In a rarity, De Niro actually plays a regular guy who's extremely unlikable. In the flashback to Joy's wedding Rudy gives one of the worst toasts of all-time - both in movies and in real life. This guy is a total jerk and De Niro captures him perfectly. And Cooper continues his winning streak with another refreshing take on a role, that in lesser hands, wouldn't have worked at all.
But, overall, "Joy" is too restrained and mild in tone, lacking consistent energy, palpable tension and bite. And the climactic scene doesn't do justice to the story, Joy or Lawrence. It's no surprise this is Russell's first PG-13 movie, only earning that rating for some brief strong language.
Many theaters will likely be "completely sold out" for this film over the holidays, with employees having to mop-up plenty of spilled candy, popcorn and soda. But most moviegoers will be less than joyous heading home after seeing this well-intentioned but disappointing effort.