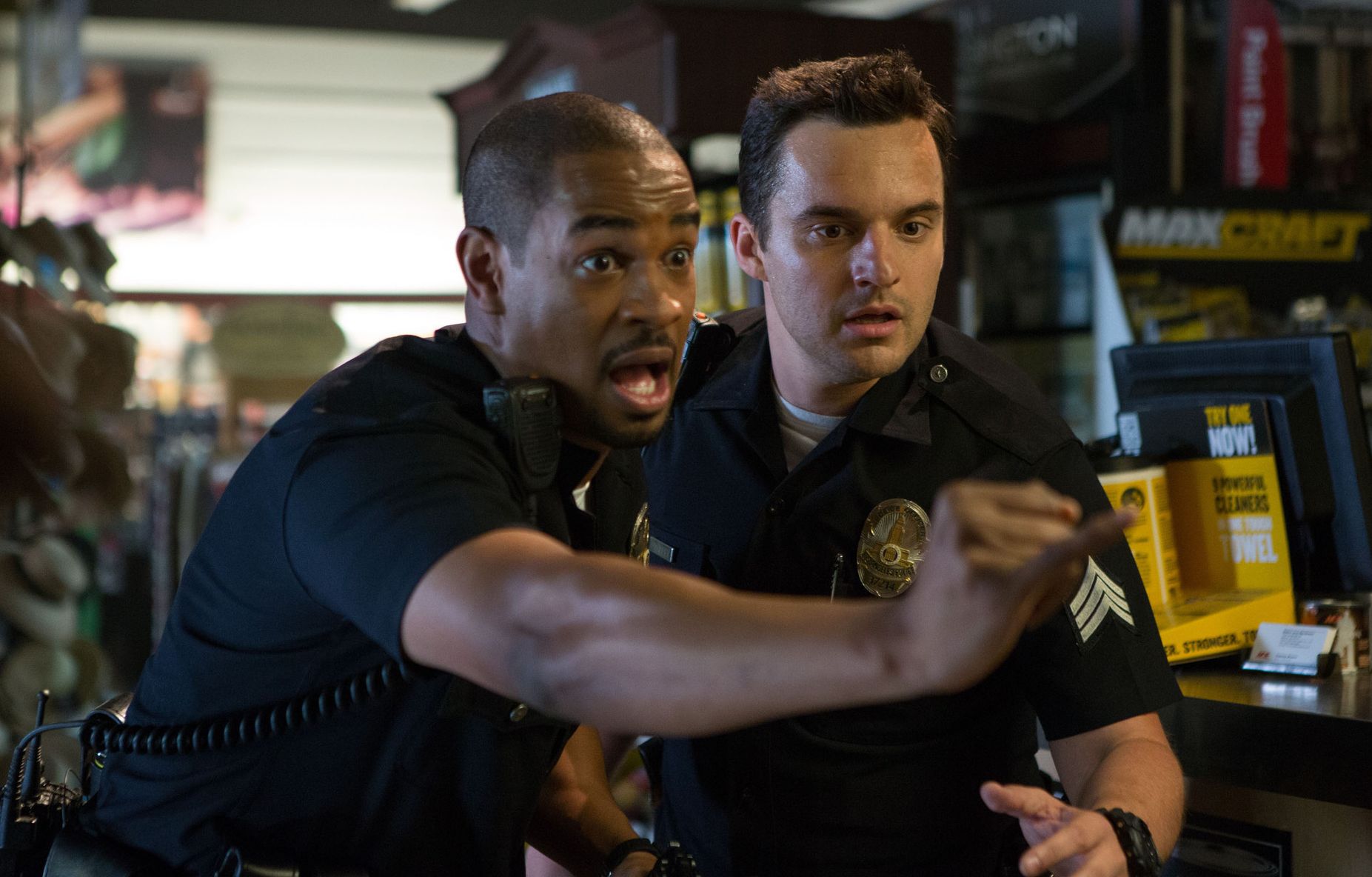 Let's Be Cops is not the (fake) buddy cop movie the trailer makes it out to be

burnsting Editor-in-chief Jake Johnson is one of the few guys you might actually agree to be cops with. Like, hey, why not? This guy has nothing better to do. I have the night off. Let's have some fun, let's be cops...
Ryan (Jake Johnson) and Justin (Damon Wayans Jr.) go to a party dressed as cops. Their outfits are so authentic however, that when they get there and it turns out this isn't a dress-up party, some of the guests actually don't notice. "Ugh, the cops are here," one girls sighs.
When they walk home later that night, everyone thinks they're real policemen and they start to abuse the situation. And when even the cops think they're legit, Ryan has found his new obsession.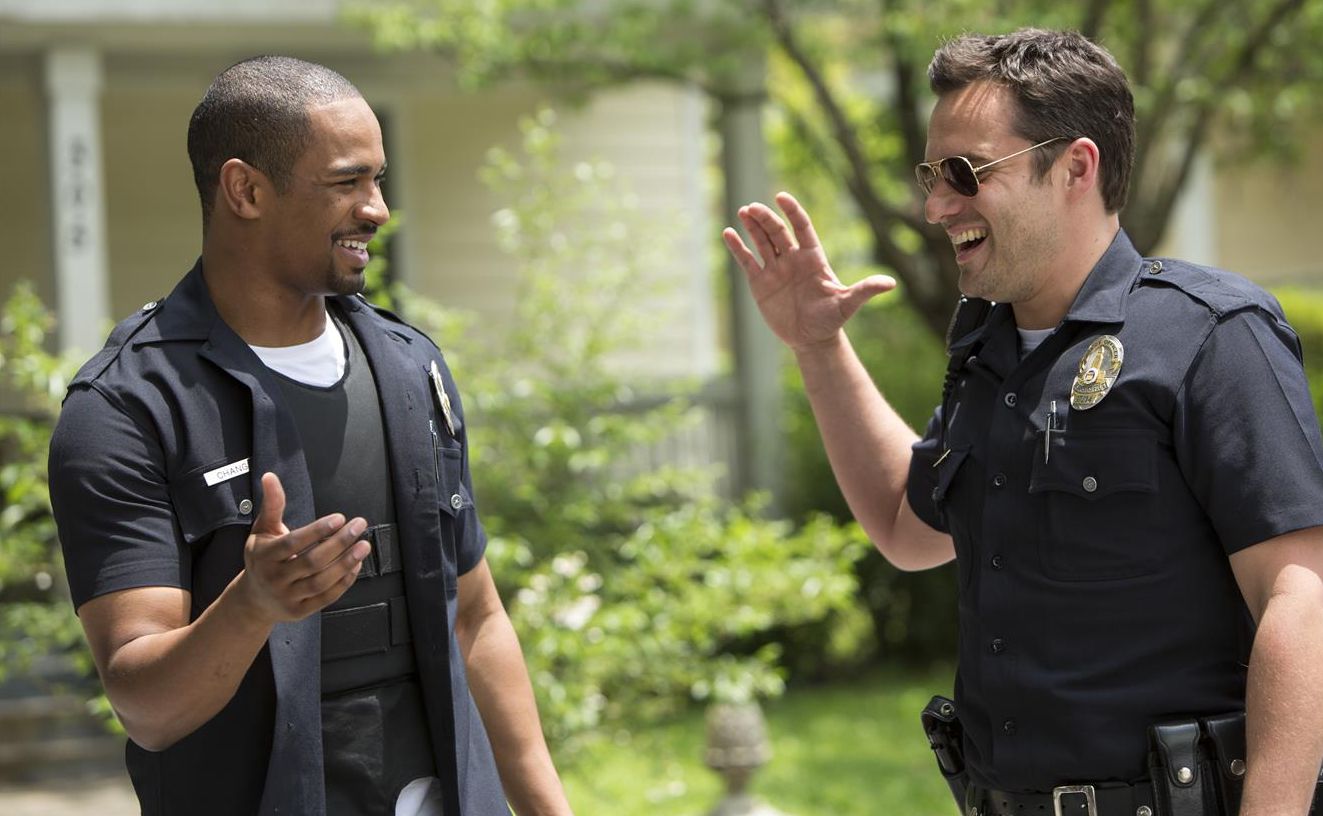 He learns all the police lingo on YouTube, and not much later he gets them a real police car off of eBay — not sure where he got the money from, as he's been living off the paycheck for his herpes commercial for years, but let's carry on..
As the plan has problems written all over it, the two quickly run into some gangsters. Obviously Ryan has to provoke them (why not right?) and steals some of their stuff. But when their creepy looking leader (James D'Arcy) finds out, things get serious.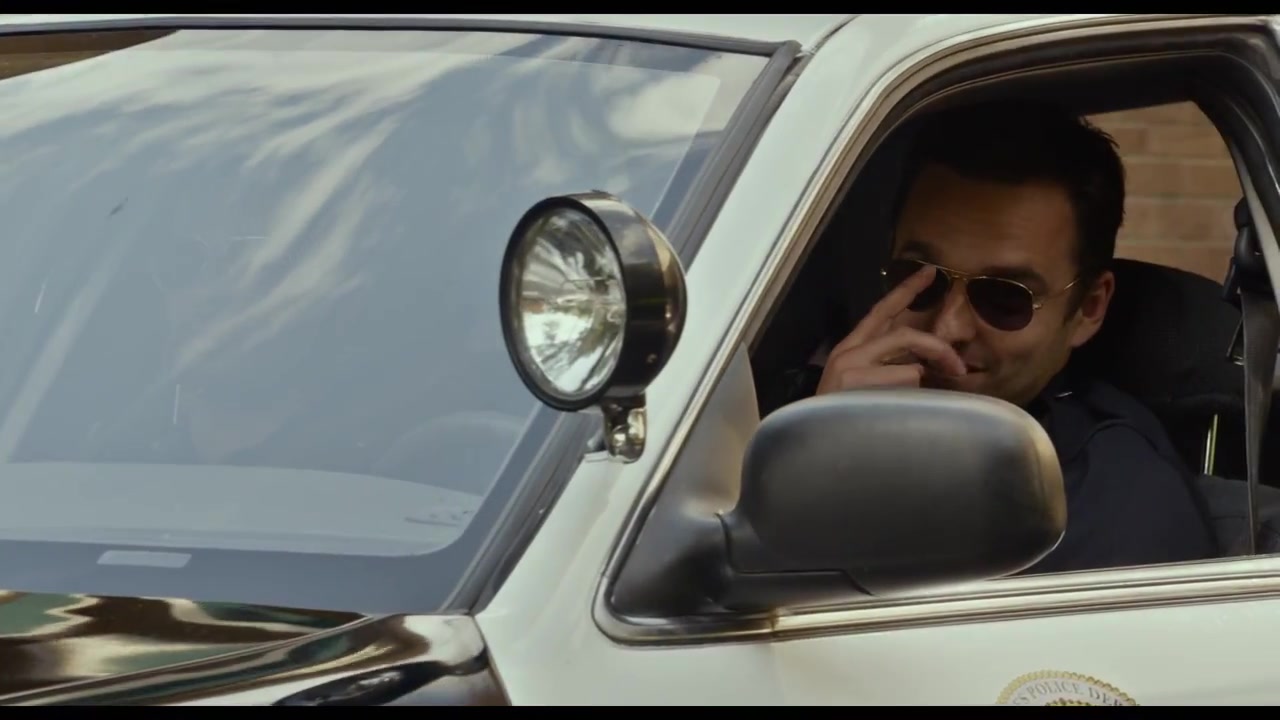 The Trailer
As many of you might have seen the trailer, this all looked like a crazy funny movie. A fast-paced laughfest. But like many comedies before it, some of the best jokes are already in the trailer.
Now it's not like Let's Be Cops isn't a funny movie, and I'd recommend it to anyone who just wants to have a fun night out. But most of the story is too predictable and easy, and half of the jokes are just mildly funny.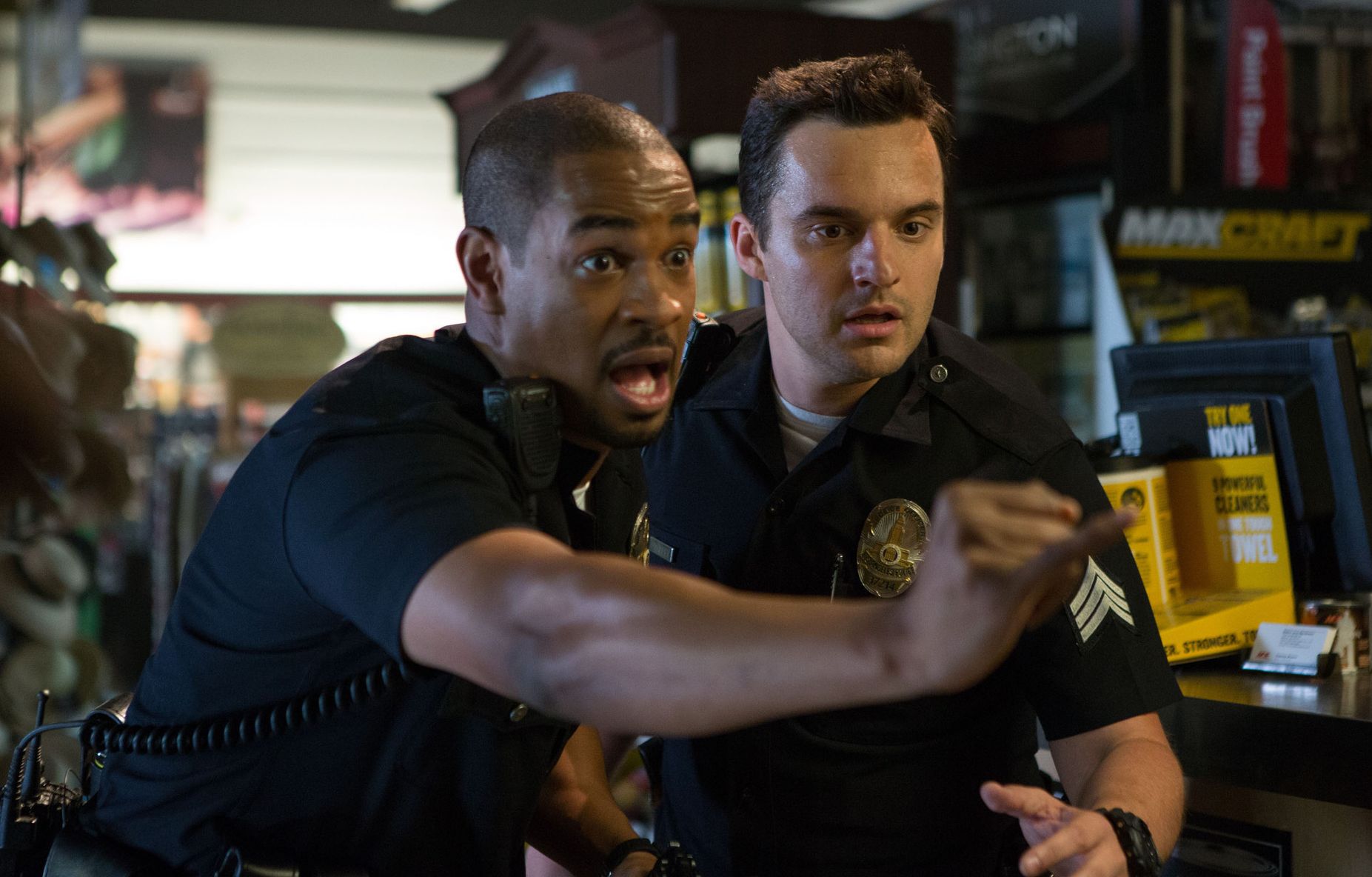 Some of the best moments are actually because of supporting actors like Rob Riggle as a real police officer and Keegan-Michael Key as gangster Pupa. And even gangster leader James D'Arcy brings some interesting moments that make it feel more real than the rest of the movie. But in the end, it feels like Let's Be Cops could've delivered a lot more moments like the trailer promised.