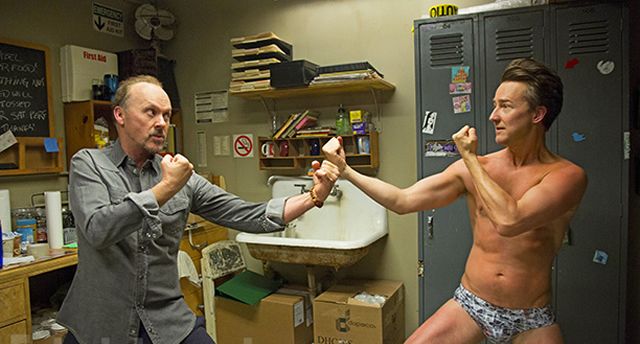 Michael Keaton's Birdman will open 71st Venice Film Festival

JamesArthurArmstrong Variety is reporting that Michael Keaton's much anticipated movie Birdman, will open the 71st Venice Film Festival on the 27th August 2014.
After the world premiere at the festival, Birdman will see a theatrical release in the United States, on the 17th October 2014.
In the United States the movie is simply known as Birdman, but according to the Venice Film Festival's website, the movie goes by the name 'Birdman or the Unexpected Virtue of Ignorance.' A strange and slightly baffling name, there doesn't seem to be a reason behind that 'festival name' as of yet.
Keaton stars as Riggan Thomson, a washed-up actor who long ago played a iconic superhero called Birdman. Struggling personally and professionally, as well as trying to stop family troubles— he tries to launch a bid to reclaim his fame with a Broadway show.