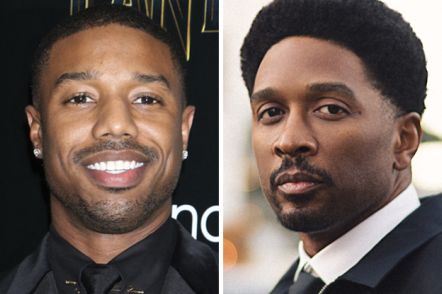 Netflix's 'Failsafe' Reunites Michael B. Jordan and 'Black Panther' Writer Joe Robert Cole

ZachPerilstein Disney Reporter Joe Robert Cole one of the co-writers of Black Panther is teaming up with Michael B. Jordan once again. Netflix decided to reunite the two talents behind the massive comicbook hit. This time it is the adaption of Vault Comics Failsafe.
Failsafe in the comics follows the story of John Ravane, a legendary insurgent hunter who thought he executed the last of the enhanced super soldiers, the battle becomes personal with the kidnap of his daughter. A decade later it seems there is sleepers agents that are activating in a attempt to take over New York. The government leader who pressed Ravane into duty is now exposed as corrupt. The comic is written by FJ Desanto and Todd Farmer.
As of right now Michael B. Jordan is producing and will decide whether he'll star in the film once Joe Robert Cole's script comes in. Currently Jordan has Fahrenheit 451, the adaption of Ray Bradbury's legendary science fiction novel, is heading to Cannes before its small screen debut on HBO. He is also hard at work on the highly-anticipated Creed 2.
Joe Robert Cole also has a few projects in the works including a Map of Bones adaption, and we'd expect him to write with Ryan Coogler on a sequel to Black Panther.
Cultjer Editor Greg Harmon should be thrilled with this news. As he is a gigantic fan of Michael B. Jordan.