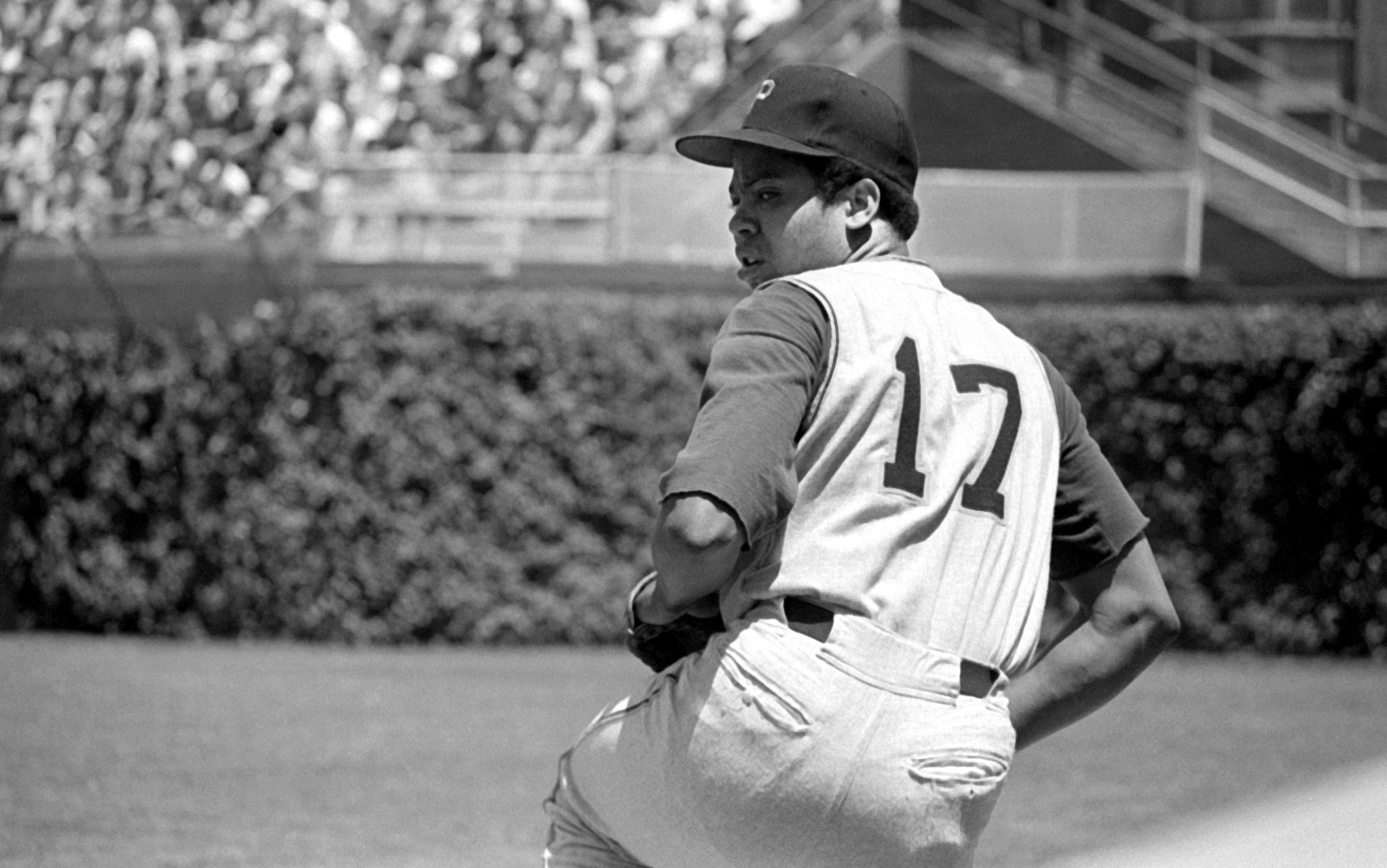 No No: A Dockumentary is an engaging portrait of Dock Ellis, the guy who threw a no-hitter whilst high on LSD

JamesArthurArmstrong No No: A Dockumentary is a movie that examines the controversial life and career of former Pittsburgh Pirates pitcher Dock Ellis. It's an accessible tale of one man's desire to be the best, whilst battling the authority of baseball and his drug habits.
Although baseball is seemingly only popular in the United States, it has over the years treated us to some riveting true life tales. Take Bennett Miller's Moneyball as a good example— Jeffrey Radice's documentary certainly boasts a similar heartbeat of a rogue trendsetter.
The 'no no' of the title refers to the baseball term 'no-hitter' – when a team is unable to record a single hit against a pitcher. On June 2nd 1970, Dock Ellis threw a 'no-hitter' against the San Diego Padres. A 'no-hitter' isn't strictly a unique achievement in baseball. It has been done before— albeit only on a handful of occasions— but what makes Ellis' feat the all more astounding is that he was high on LSD.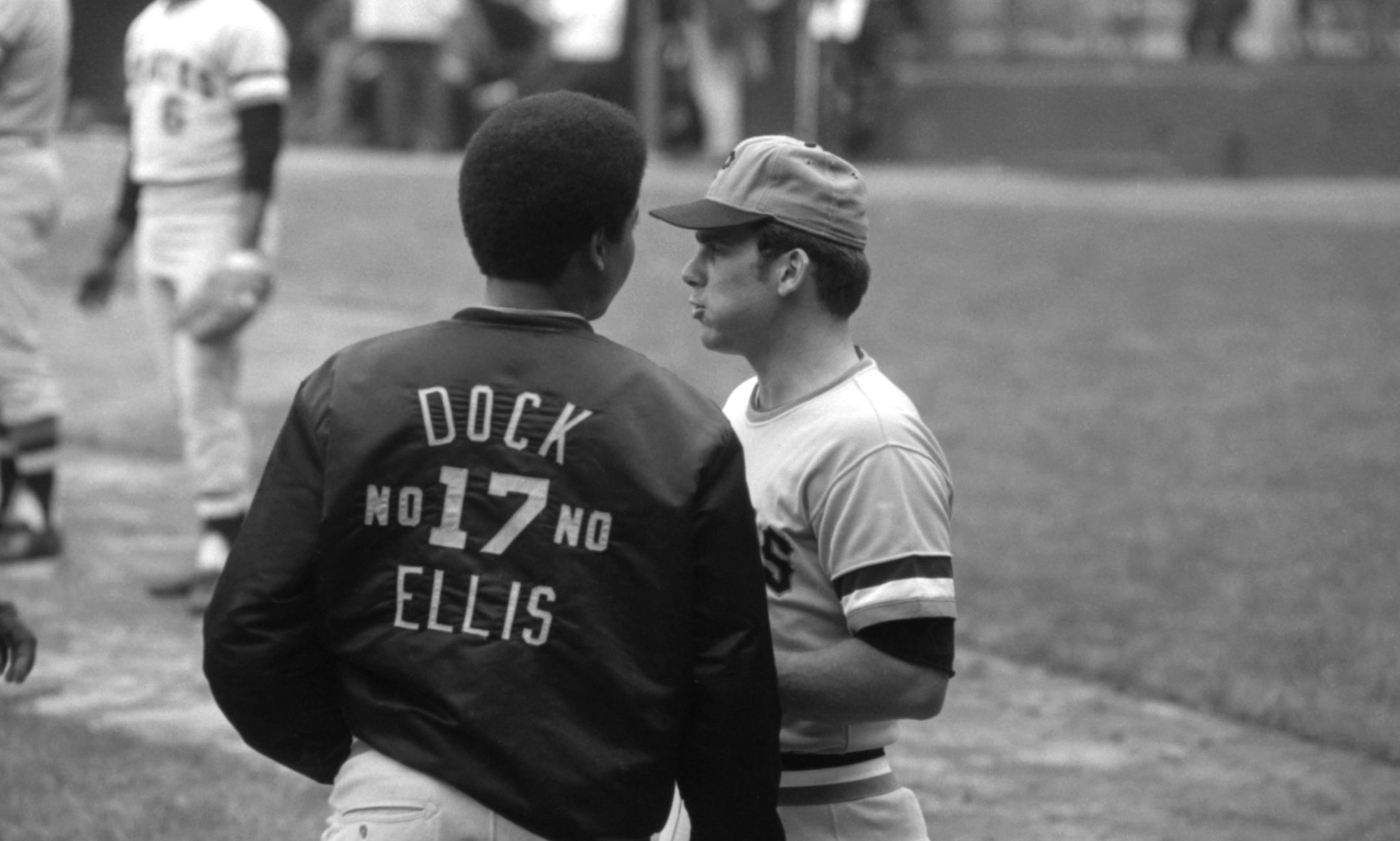 The Muhammed Ali of Baseball
Dock Ellis was a larger than life character, often referring to himself as 'The Muhammed Ali of Baseball.' There can be an heir of truth behind that statement. Ellis was a innovator, a maverick, the kind of guy baseball needed at the time. He played in the first ever entirely black starting line-up during an era when civil rights was coming to the fore and a worrying drug problem within baseball was starting to bubble its way up to the surface.
Radice manages to capture Ellis' non-conformist attitude expertly throughout. He blends archival footage against a seventies soundtrack that keeps your foot tapping. It's actually an original soundtrack by Beastie Boy Adam Horovitz, but it certainly encapsulates a seventies flavour. There is a great mixture of animated sequences and manipulated photography that plays beautifully alongside interviews with Ellis' former teammates. Radice manages to keep a strong sense of humour pulsating over this narrative, although he never strays too far away from the seriousness of Ellis' drug and alcoholism— making sure not to entirely mythologize Ellis.
One of the films most endearing moments is when Ellis reads out a letter sent to him from legendary baseball player Jackie Robinson. Robinson is heralded as one of sports most iconic figures. He lead the way for Ellis and his fellow black players to etch a career for themselves in the major leagues of baseball. It's during this reading that we understand Ellis' desire to follow in the footsteps of one of the greatest African-American sportsmen of all time. Radice gives us a sliver of Ellis' soul during this segment but it's not until the movies third act that we delve deep into the true vitality of Dock Ellis.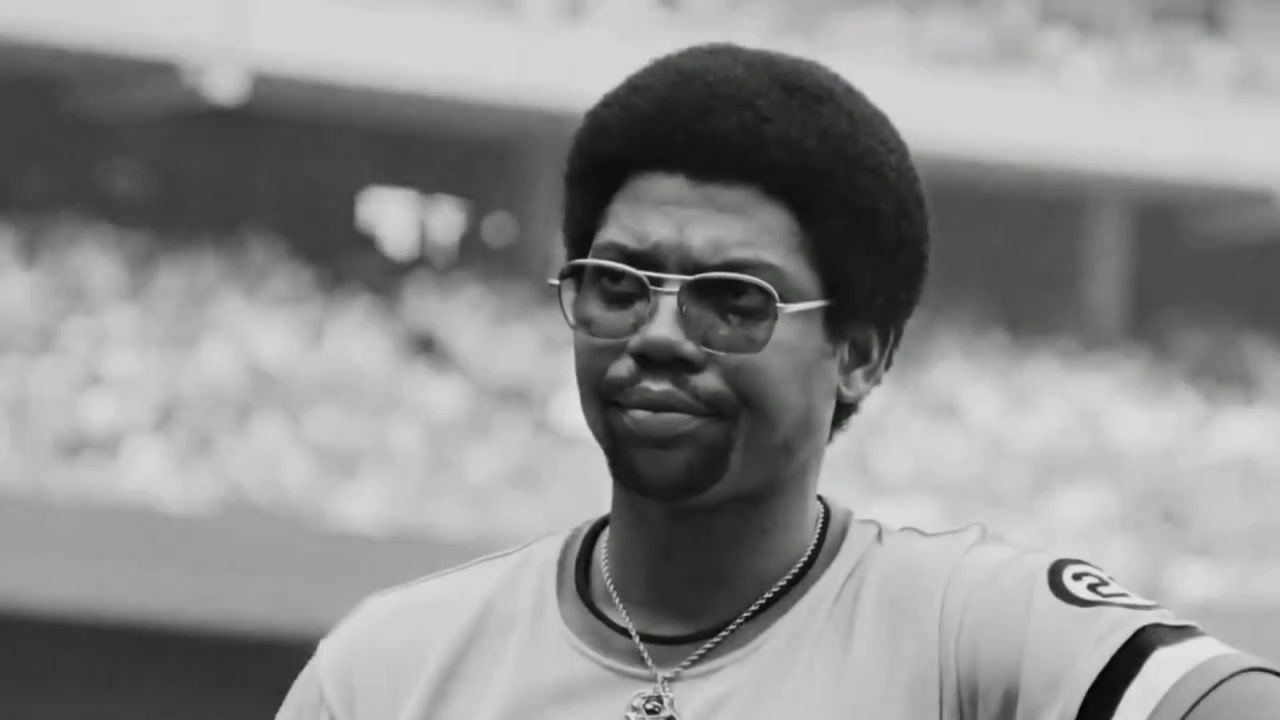 Ellis retired from baseball in the spring of 1980, stating he lost interest in the game. Later that year, after threatening his then wife with a gun, Ellis entered drug and alcohol treatment. Throughout his career he always made a point of saying he 'controlled drugs, drugs didn't control him,' but years of abuse had finally caught up with him. After treatment, he never looked back. He regained discipline in his life and taught young adults the dangers of drug and alcohol abuse. Ellis' later life was full of honesty, dignity and a surety of regret for how he sometimes acted on the field of play. He admits he was no saint nor a true role model for younger players, but his work after his career was some of his most significant.
Unfortunately, Ellis died in 2008 from heart damage whilst waiting for a liver transplant after he was diagnosed with cirrhosis in 2007. Ellis was a bohemian and No No: A Dockumentary certainly lives up to his moniker. There's an inventive and modern approach to this film that makes it an engaging portrait of a troubled yet gifted man. Certain men or women like Ellis come along once in a lifetime. Whether you love them or hate them, when you look back at their achievements or even misdemeanours within their given discipline, it's only then do you realise the truly great spirit they embodied.