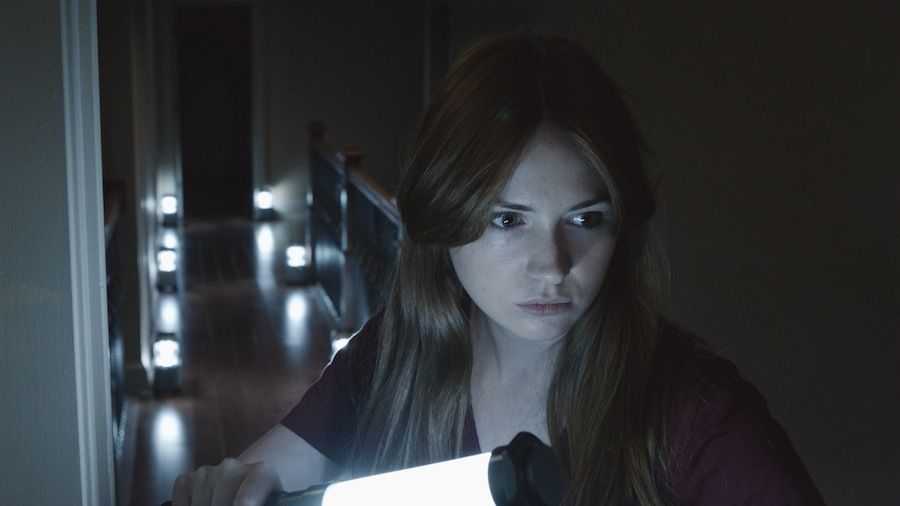 Oculus

JamesArthurArmstrong Making horror movies is never an easy task. They all feature similar themes and sometimes it's hard to break away from convention, but Oculus is a surprisingly ambitious horror.
Ten years ago, tragedy struck the Russell family, leaving the lives of teenage siblings Tim and Kaylie forever changed when Tim was convicted of the brutal murder of their parents. Now in his 20s, Tim is newly released from protective custody and only wants to move on with his life; but Kaylie, still haunted by that fateful night, is convinced her parents' deaths were caused by something else altogether: a malevolent supernatural force—unleashed through the Lasser Glass, an antique mirror in their childhood home. Determined to prove Tim's innocence, Kaylie tracks down the mirror, only to learn similar deaths have befallen previous owners over the past century. With the mysterious entity now back in their hands, Tim and Kaylie soon find their hold on reality shattered by terrifying hallucinations, and realise, too late, that their childhood nightmare is beginning again.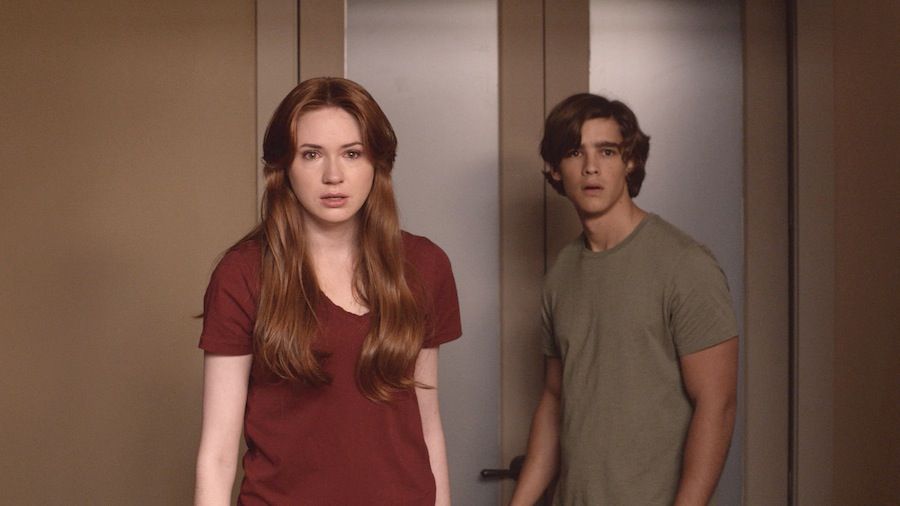 Gillan is the shining star in this movie
Director Mike Flannagan sets this film up nicely from the get-go. The two-siblings Kaylie (Karen Gillan) and Tim (Brenton Thwaites) install the hefty antique mirror into their dad's old study and we bide our time during some childhood flashbacks. Gillan is the shining star in this movie. She pushes the narrative along at a healthy pace with her smart performance. She brings a sense of intelligence to some scenes that rely on serious explication, never letting them moments drag heavy.


The script is very well written by Flanagan and co-writer Jeff Howard. We are treated to some snappy vocabulary that help set up articulated dynamics between Kaylie and Tim. The first act deals with Kaylie's belief that the mirror holds a supernatural influence. The second act looks at Tim's point of view, whose memories have been overwritten by 10 years of psychiatric brainwashing. This interaction is a interesting outlook for a modern day horror and is a breathe of fresh air.
The build of the mirror's powers plays off well during the middle but with the movies culmination approaching, flaws in the script ultimately lay ahead and we are given an ending that lets the movie down. It was also going to be a tight fit considering this movie relies too heavily on it's childhood flashbacks— they become sticky, hindering the flow of the story rather than defining it.


Oculus deserves praise for trying to stand out from the crowd. It's formula is new and fresh, although a little overplayed at times within the script. One of it's most intriguing aspects is never fully explaining the mirror, leaving us wondering is a powerful element to the suspense.