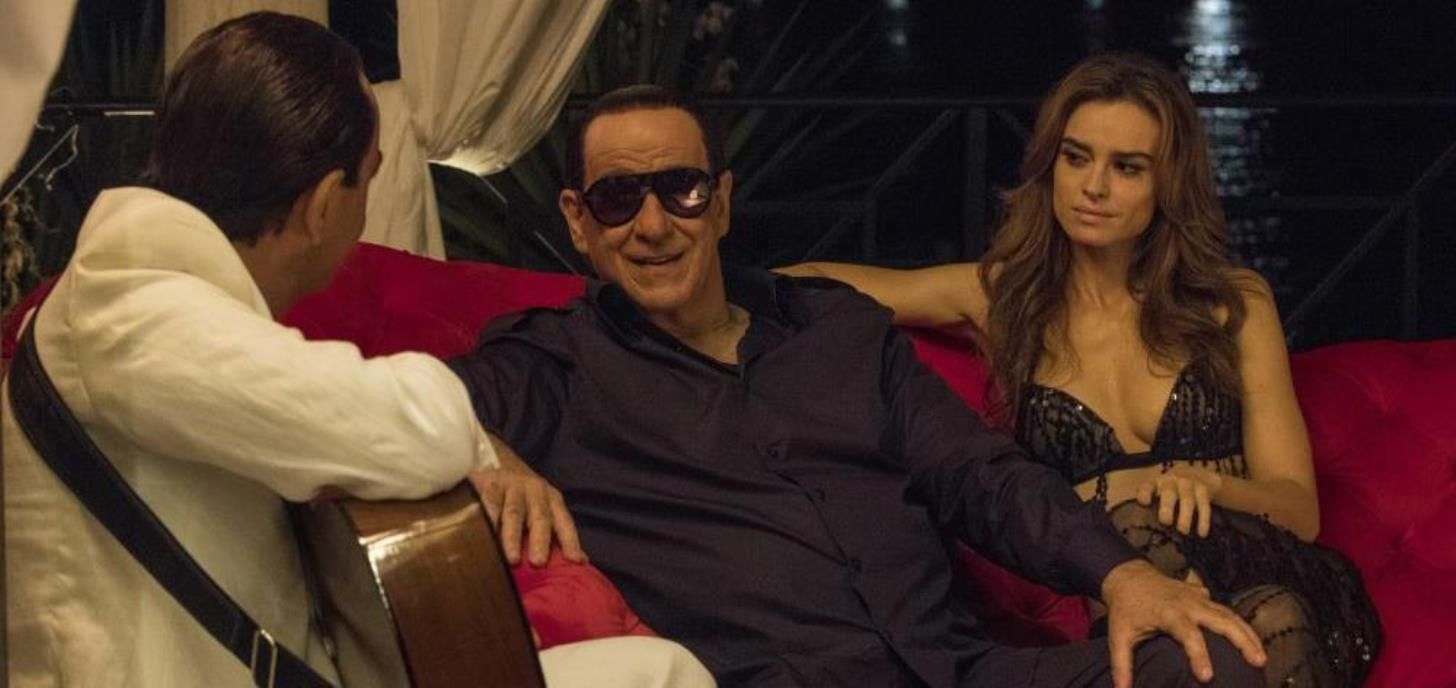 Paolo Sorrentino brings us the lavish story of Silvio Berlusconi in 'Loro' (TIFF review)
by burnsting
Director Paolo Sorrentino made a splash internationally with 'La Grande Bellezza' ('The Great Beauty') in 2013. His english followup 'Youth' with Michael Caine and Harvey Keitel cemented him as one of the most prolific European filmmakers today. After the HBO series 'The Young Pope' he's back in the cinema, telling the story of the former Italian Prime Minister and media tycoon Silvio Berlusconi.
But the story doesn't start off with the former world leader. Instead it focuses on the life of a very high-end pimp, Sergio, in Taranto, a coastal city in Southern Italy.
Together with his muze Tamara they bribe local politicians. And in director Paolo Sorrentino's trademark style we visit their drug-filled parties and spent the night.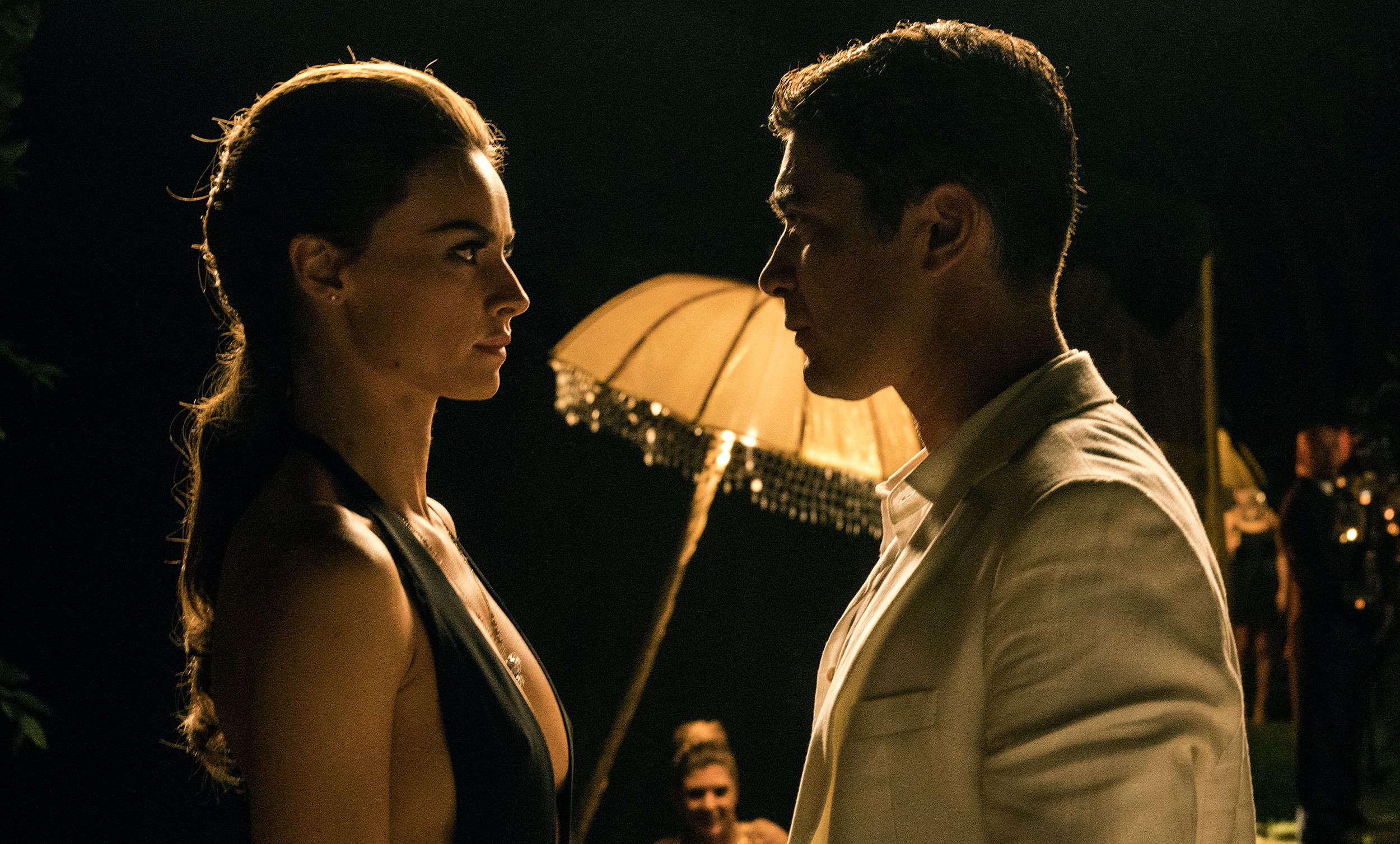 But the city of Taranto soon becomes too small for the ambitious Sergio. He and Tamara decide to move to Rome, to try and target Silvio Berlusconi, who they think must be very corruptible.
He recruits the most beautiful young women and rents an expensive villa near one of Berlusconi's summer homes, hoping he will notice them.
Again we spent time at Sergio and his beautiful partying friends. But so far, no Berlusconi.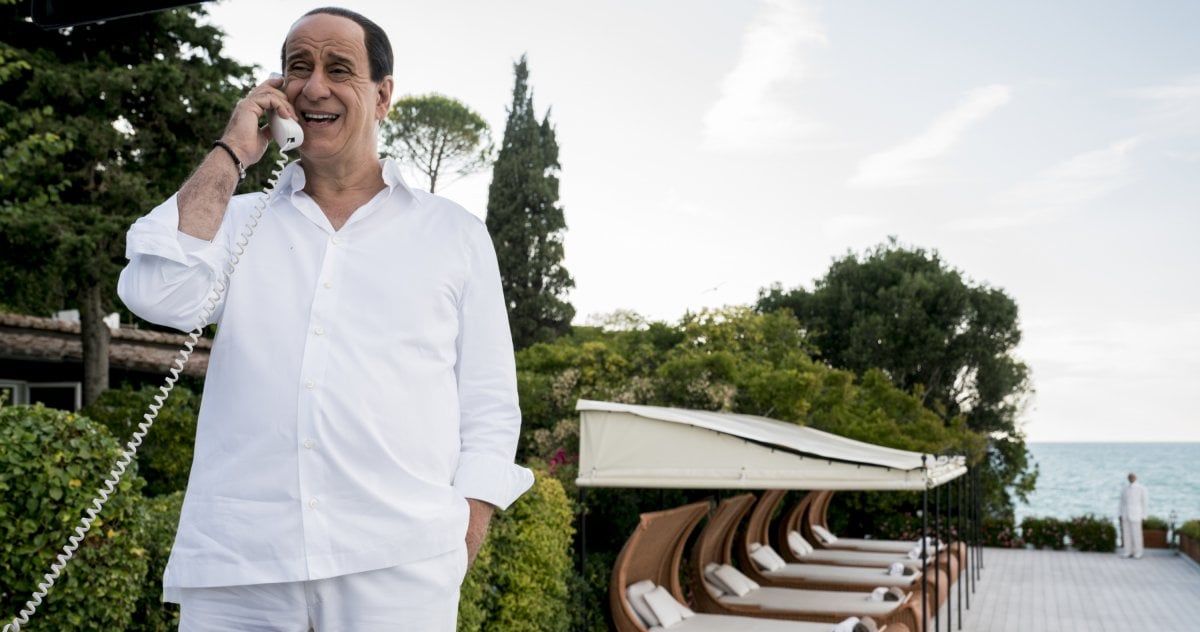 Then we switch to Berlusconi, always smiling, but currently more busy with winning back the heart of his wife.
In Italy this second act with Berlusconi is actually a separate film. And it feels that way too — the US version is one cut of 145 mins, while the two Italian films are both about 100 mins long.
But with the overlap of the two stories I'd actually would've been a bit peeved, having to watch a full film without Silvio Berlusconi actually showing up. But I digress.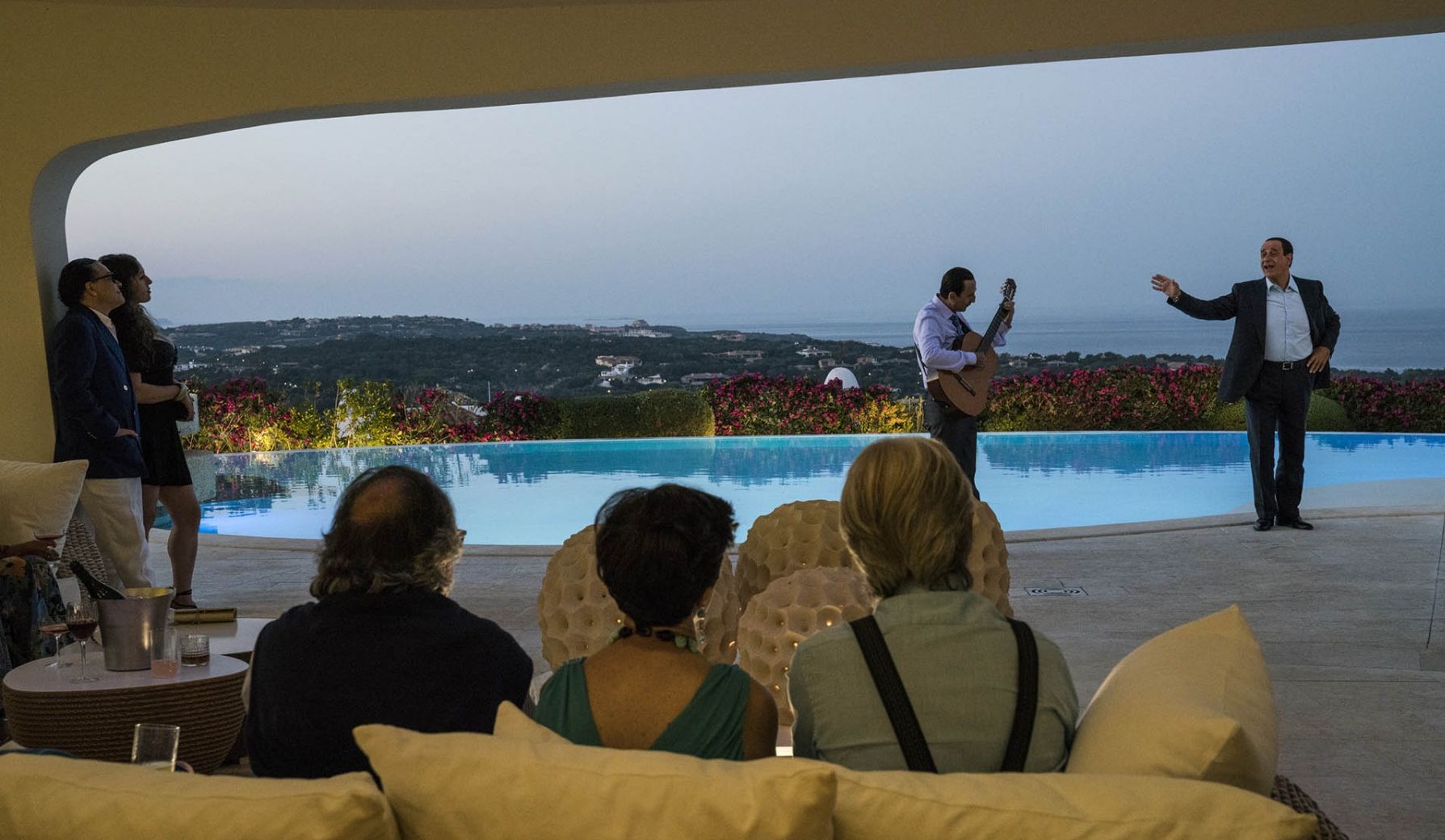 Like I said, Berlusconi just wants to win back his wife. And when he finally notices Sergio (minor spoiler here) it's actually a bit of a let down.
Actor Toni Servillo blossoms as Silvio Berlusconi when demonstrating the art of his salesmanship. But in the end there's not much to the Silvio Berlusconi in this story. And the constant trademark Berlusconi smile doesn't help the impression we're just looking at a caricature here either.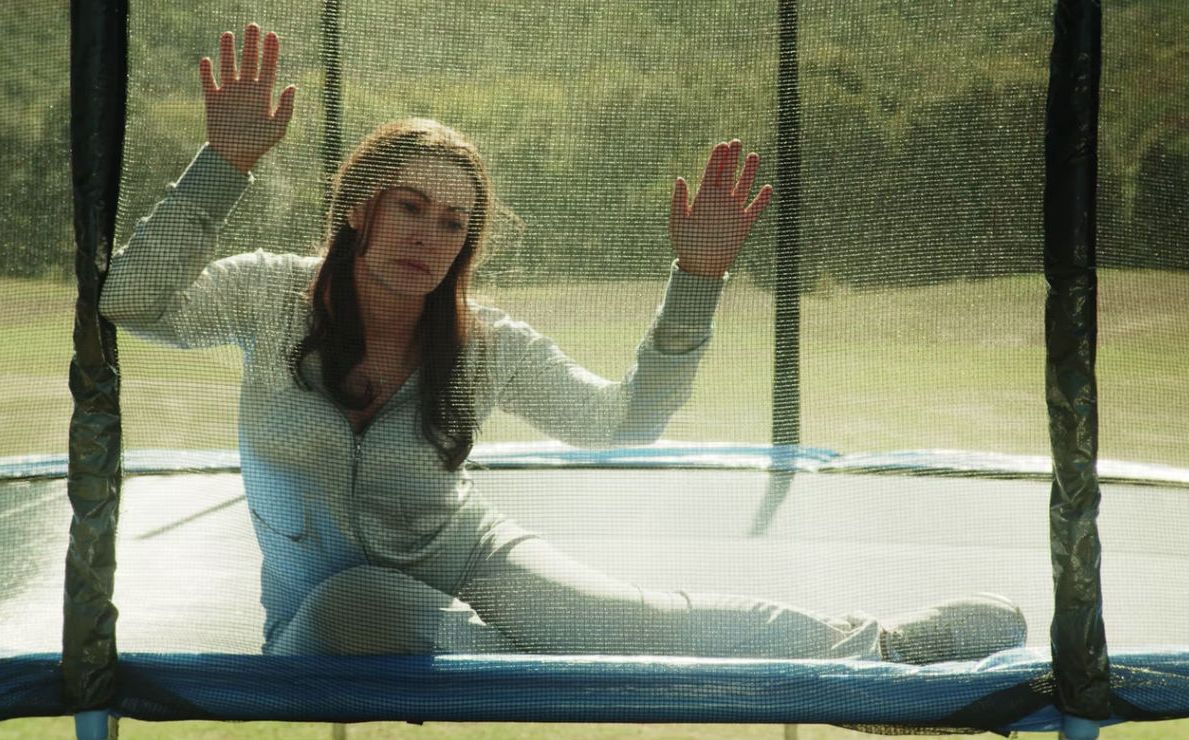 Is Paolo Sorrentino 'Loro' entertaining and does it bring his slick and over-the-top style? Absolutely! Does it come anywhere near the brilliance of 'La Grande Bellezza' or even 'Youth'. Not quite, as we've already been to these crazy parties before. And the story of Silvio Berlusconi just isn't as remarkable as the tabloids seem to suggest.
'Loro' had its World Premiere at #TIFF18
TIFF Public Screenings: Thu Sep 6, 9:30PM / Fri Sep 7, 9AM / Fri Sep 14 9:45PM