Avengers: Infinity War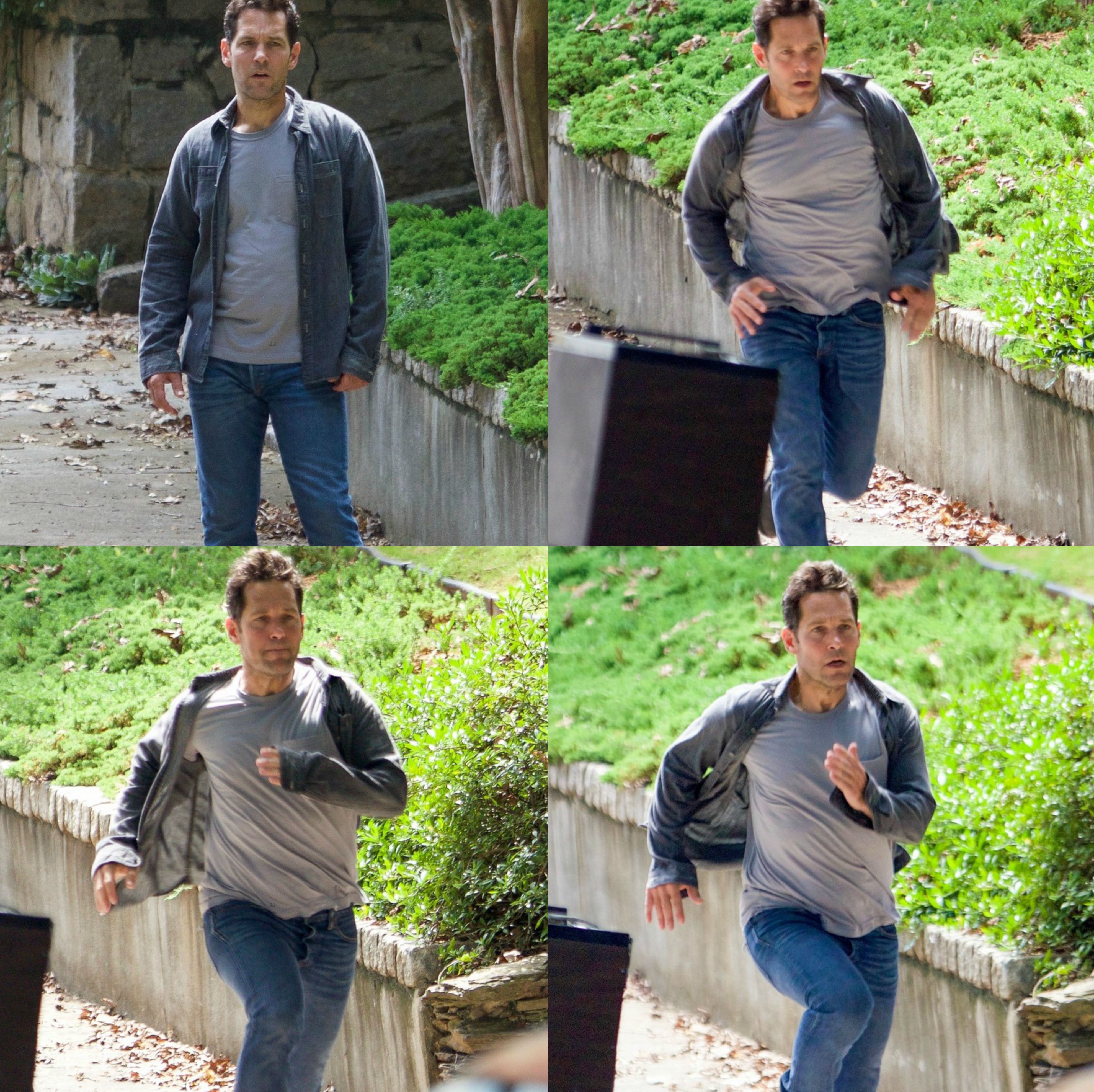 Paul Rudd makes a run for it while shooting a scene for the upcoming movie Avengers: Infinity War on Wednesday (July 5) in Atlanta, Ga.
Scott Lang/Ant-Man, will be making his first appearance in an Avengers movie with this installment. He previously starred in his own standalone movie in addition to an appearance in Captain America: Civil War.
Ant-Man and the Wasp, the second film in the Ant-Man series, will be released on July 6, 2018, just two months after Infinity War hits theaters!
credit - JustJared