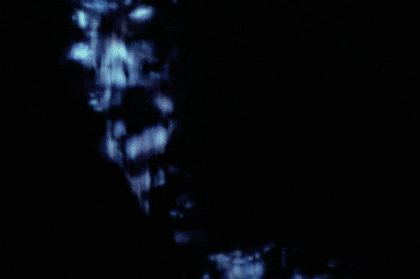 Queen of the Damned

StinaManley Throwback Movie Review of the 2002 Vampire Film 'Queen of the Damned' that currently available on HBO.
Queen of the damned
Lestat (Stuart Townsend) is a vampire that recently awoke to the early 2000′s.
He overhears a rock band playing within Lestat's old New Orleans mansion; He surprises the band by magically appearing into the room, and introduces himself as a vampire; then gives them an offer they cannot refuse..
Lestat becomes the lead singer of the band called "The Vampire: Lestat".
(If Lestat sounds familiar; He is the same character that Tom Cruise portrayed in Interview with the Vampire.)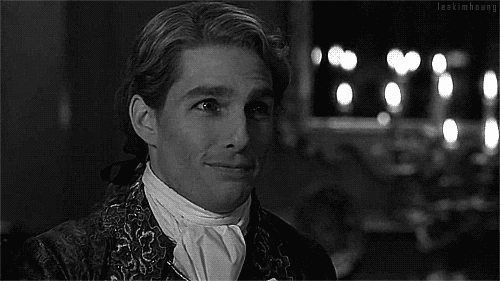 Within his music he has hidden messages of exposing the truths of Vampires, which are to remain as a secret to the human world; by exposing vampire secrets he is attempt to encourage other vampires to come out of hiding and to come and fight.
In London, Jesse Reeves (Marguerite Moreau) has always felt that she was somehow connected to the paranormal world. She is an apprentice at the Talamasca; where she does her research of Lestat lyrics and confirmed that he is actually a vampire, and within his lyrics she was able to locate a Private club located within the industrial section of London that she believes could be a vampire coven. In attempts to get in contact with Lestat she uses herself as bait.
We are also given a backstory of Lestat, and how he was introduced to the Queen of the Damned, Akasha (Aaliyah), who is was once a queen that feasted on humans and vampires in ancient times, that is currently a statue until Lestat awakened Akasha from his music.
Let's just say she's famished.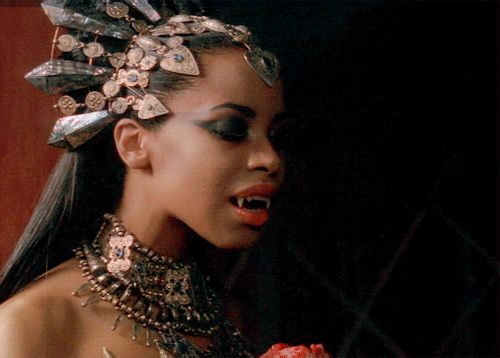 Without giving away any spoilers; Let's continue…
What I struggled with on this film
GOOD LORD this movie had some horrible acting. Mostly from the Stuart Townsend (Sorry!)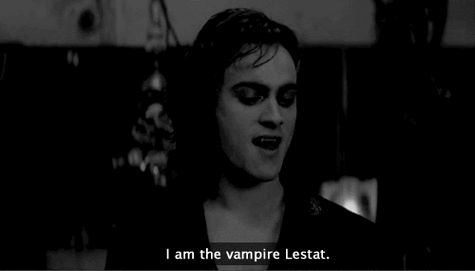 and this beyond velveeta scene. BLURGH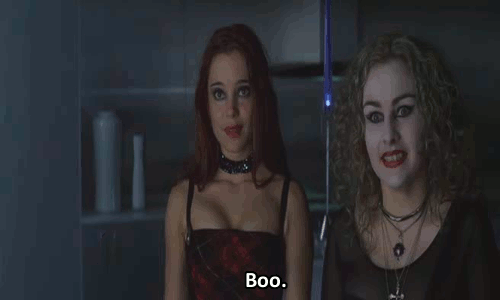 I hate to be doggin on Stuart but I think he cheesed Lestat so much he almost made Tom Cruise look bad.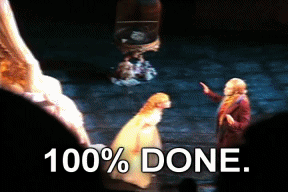 What I LOVED…
AALIYAH! Hands DOWN!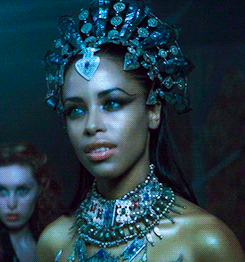 She was the namesake of this film. However, she had maybe an average of 20 mins screen time within this film.
I'm unsure if her character Akasha was edited to a minimum due to the fact that Aaliyah had passed away from a horrific plane crash in August 2001.
However, the limited scenes that Aaliyah had in this film were GREAT!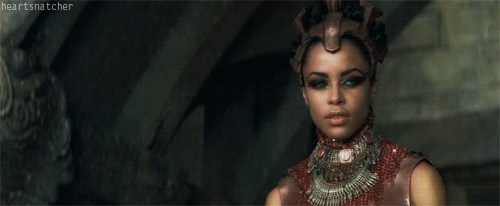 Okay.. another thing I LOVED about this film is the soundtrack!
If you're a fan of early 2000′s rock/metal go to Spotify and check out this soundtrack!
Deftones, Kidneythieves, Static-X and Tricky are just to name a few.
I will confess that I have been listening to this soundtrack since I re-watched this film!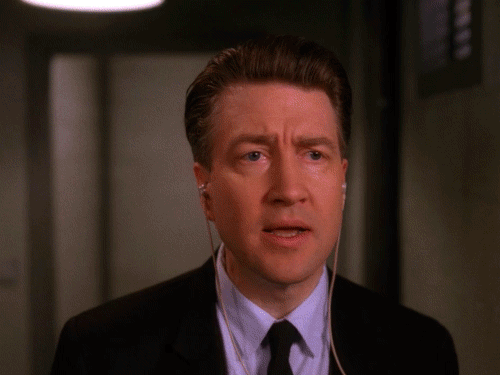 Overall Thoughts
Back in the day! This was one of my favorite films that I could watch non-stop. This was during the era that is known as B.C. (Before Christopher Nolan).
Is this movie entertaining… YES!
Is it cheesy in regards to storyline, direction and acting… You Betcha!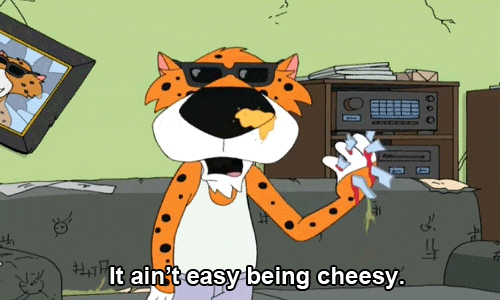 Share your thoughts…
What did you think of the movie?
What what your favorite scene?
Thanks for reading!
-Stina :)