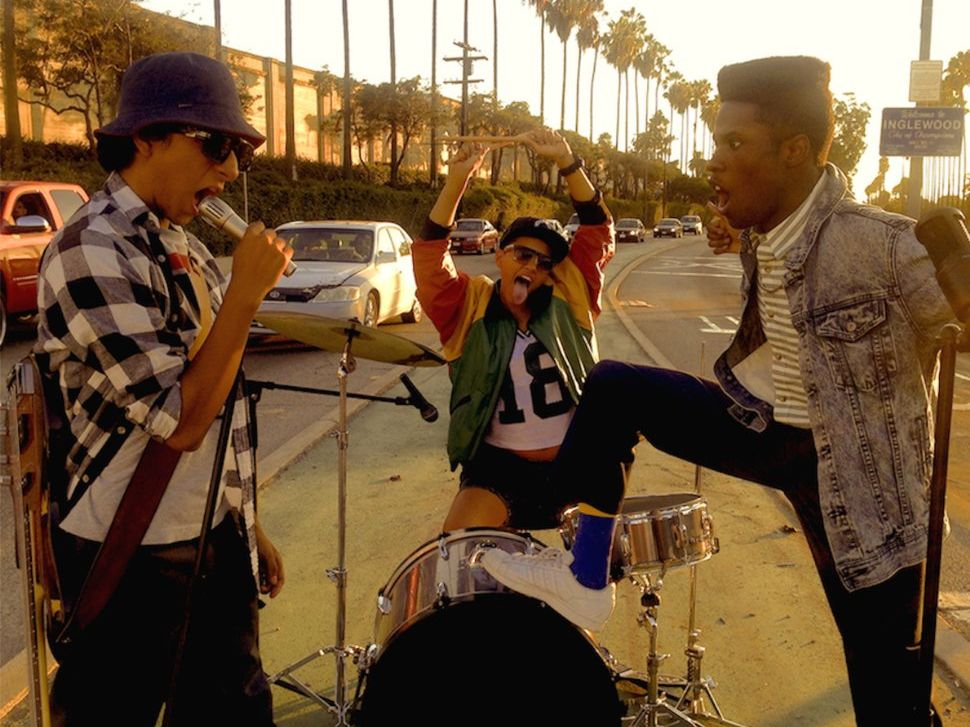 This review contains spoilers!
Life changes for Malcolm, a geek from a tough neighborhood, after a chance invitation to an underground party leads him and his friends into a Los Angeles adventure.
Written and directed by Rick Famuyiwa, 'Dope' is the much hyped hit from this year's Sundance Film Festival which boasts producers like Forest Whitaker, Pharrell Williams and Sean Combs. A coming of age, teen comedy where 90s nostalgia clashes with modern technology.
Malcolm (Shameik Moore) is a nerdy student in Inglewood, LA who loves 90s hip-hop, sports a flat-top hairdo, plays in a punk band with friends Iggy and Job, but studies hard for his dream to attend college. Unfortunately he gets involved with local drug dealer Dom (A$AP Rocky), his girl Nakia (Zoë Kravitz) and soon winds up with a backpack full of drugs.
For a film that deals in gangs, racism, sex, violence, it never feels overbearing. It plays out more casual and silly even when borrowing from 'Boyz In The Hood' and even the recent 'Straight Outta Compton'. The three friends are the outcasts of their school, although their good looks make that hard to believe. Zany side characters come and go with little screen time but the sense of adventure is always present. The soundtrack plays a big part throughout, from 90s rap hits popping up to original electro punk ditties played by the teen cast.
However the film lets itself down in the second half. Characters like Nakia are forgotten as we spend an extended amount of time seeing our teen heroes selling drugs on the net using bitcoin currency. Malcolm's character arc is a bit muddled, going from a shy nerd to blackmailing drug lords. Little tricks like freeze frames, voiceovers and rewinds are certainly in keeping with the 90s influence but here it feels cheap, all the good that came before is almost undone.
At times exhilarating and fresh, yet patchy in execution, 'Dope' may not be everything i expected but it hits the right beats more often than not.