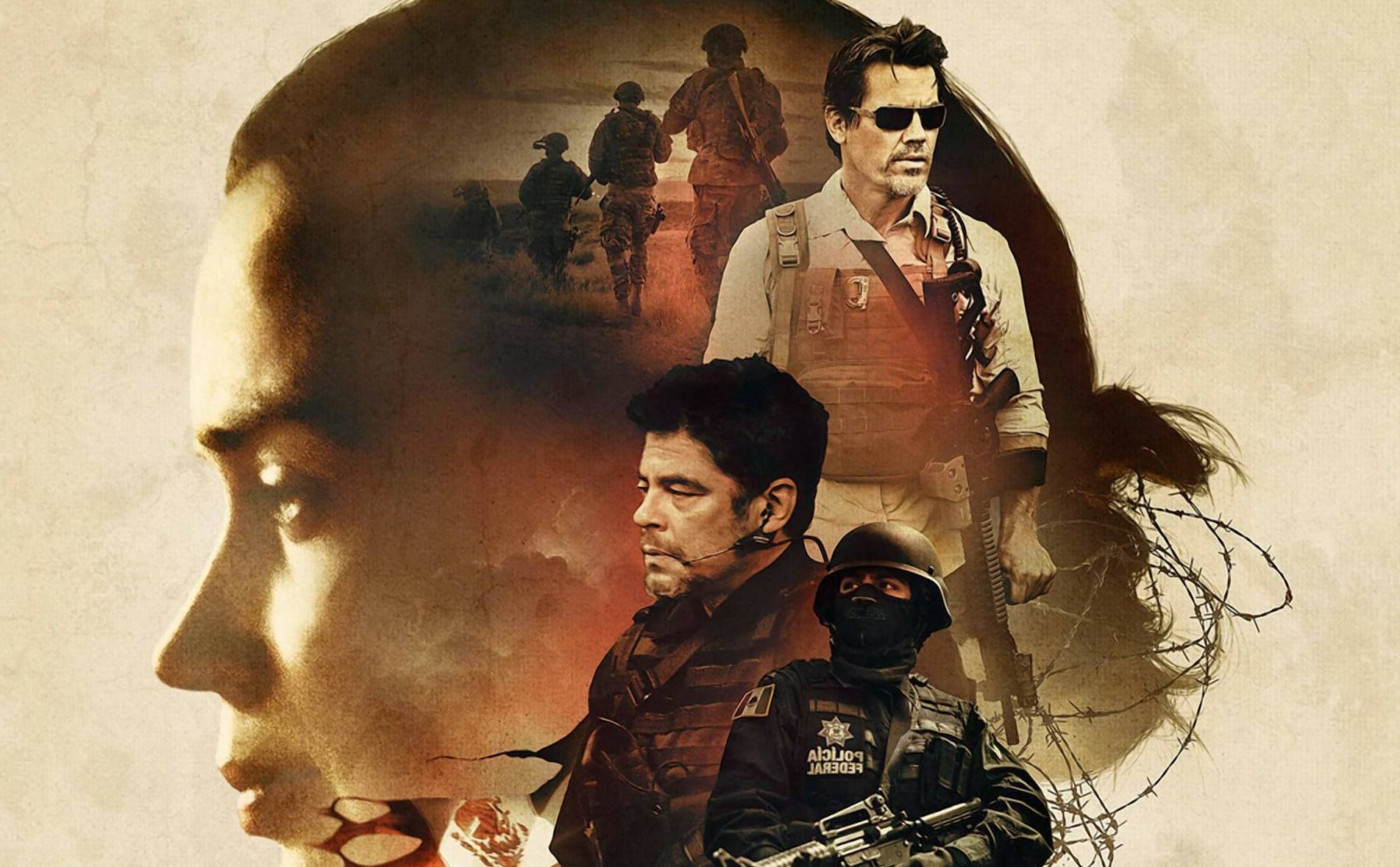 REVIEW: Sicario

filmgob Spoilers ahead, video review at Youtube.com/FilmGob
An idealistic FBI agent is enlisted by a government task force to aid in the escalating war against drugs at the border area between the U.S. and Mexico.
Sicario is another well crafted, tense thriller from director Denis Villeneuve, scripted by 'Sons of Anarchy' writer Taylor Sheridan, and shot beautifully by none other than Roger Deakins. It drags you, face first, into the raging drug war between US forces and Mexican cartels. South of the border, we see a house raid that uncovers dead bodies decaying behind walls. An explosion results in the deaths of several men belonging to Emily Blunt's team. It puts her on a mission to draw out one of the major drug lords responsible, with U.S. forces led by Josh Brolin, cooperating alongside the silent and mysterious Benicio del Toro.
On arriving in Juarez, Mexico, we see a disturbing scene of mutilated corpses hanging in the street. This is part of a 15 to 20 minute scene of pure tension that grips you from start to finish. Steady photography follows a police convoy through the streets and traffic. Ariel shots glide over the city and dry landscape. A haunting score with its ominous deep rumbling is present throughout. The act ends with a brutal shootout on a border crossing. It's the beginning of Blunt's journey into a mission that blurs the line between crime and justice.
The cast are all on top of their game. Emily Blunt has starred in a variety of roles in different genres, and here we see her tough yet vulnerable, a believer in justice and going by the book. Benicio del Toro becomes more important as the story progresses, his motivations unclear until the end, a frightening figure with a hunger for revenge. Josh Brolin is also great, a shady task force leader who knows everything about the brutal world he operates in. My one complaint was the little time given to the the drug lords who are only introduced towards the end.
With a runtime of two hours, the film never out stays its welcome. The tone is consistent and rarely strays from the tense and grim style, with spots of humour here and there. The pace of the film ticks along nicely without over explaining or rushing important scenes. Again, the score by Johann Johannsson is fantastic with a rumbling that builds into a wall of noise.
Suspenseful, compelling and sophisticated on its own terms, Sicario mostly side steps mainstream predictable expectations, and it's all the better for it.