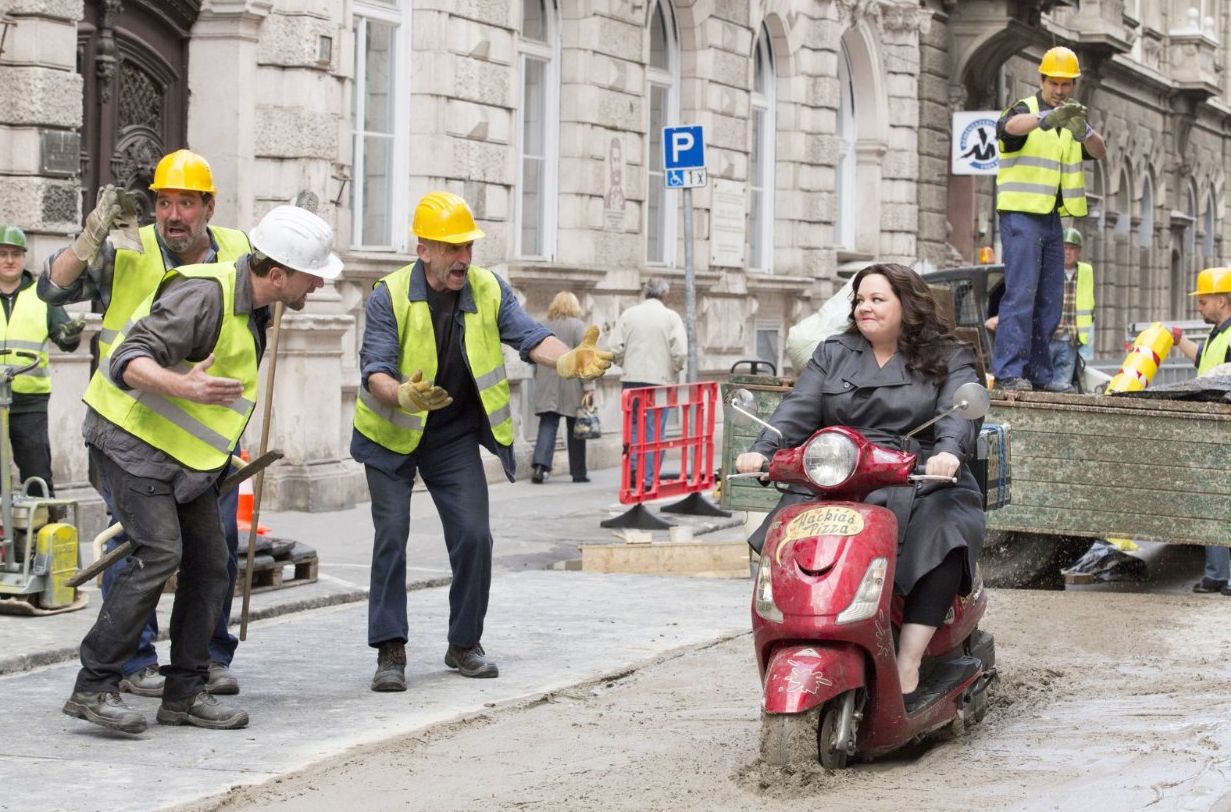 REVIEW: Spy

filmgob This review contains spoilers!
'Spy' is the first Melissa McCarthy film i've seen, and without doubt it will definitely be the last. It's written and directed by Paul Feig, whose works i also plan to avoid in future. Let me explain...
Despite an impressive cast featuring Rose Byrne, Jude Law, Jason Statham, and Peter Serafinowicz, the film is the most mediocre garbage i've seen in years. Thumbs up to Byrne and Statham playing characters out of their comfort zone but the tired, forced stupidity was overbearing. I feel dirty just thinking i spent two hours watching this. Why is it two hours long? It's 'comedy' consists of jaw dropping, bottom of the barrel material such as fart jokes, dick pics, racial stereotypes, racist abuse, fat woman shouting and fat woman falling over. The supposedly 'razor sharp wit' described by critics is actually random, dumb, irrelevant humour which will appeal to the lowest common denominator. It's the go-to structure for lazy mainstream comedies today. Throw in an eye rolling cliche cameo from rapper 50 Cent, and you're all set for a complete waste of time.
Do you remember intelligent, well written spy/agent comedies such as Pink Panther, Naked Gun or more recently Red and The Kingsman? Well you won't find anything remotely similar here! It's shocking Spy is being praised as 'progressive' and full of 'belly laughs'. More like 'formulaic' and full of shit! Despite her tag as the female Kevin James, I gave McCarthy a chance. Despite the trailer looking average, i gave the film a chance. I really, REALLY wish i had gone with my instincts.