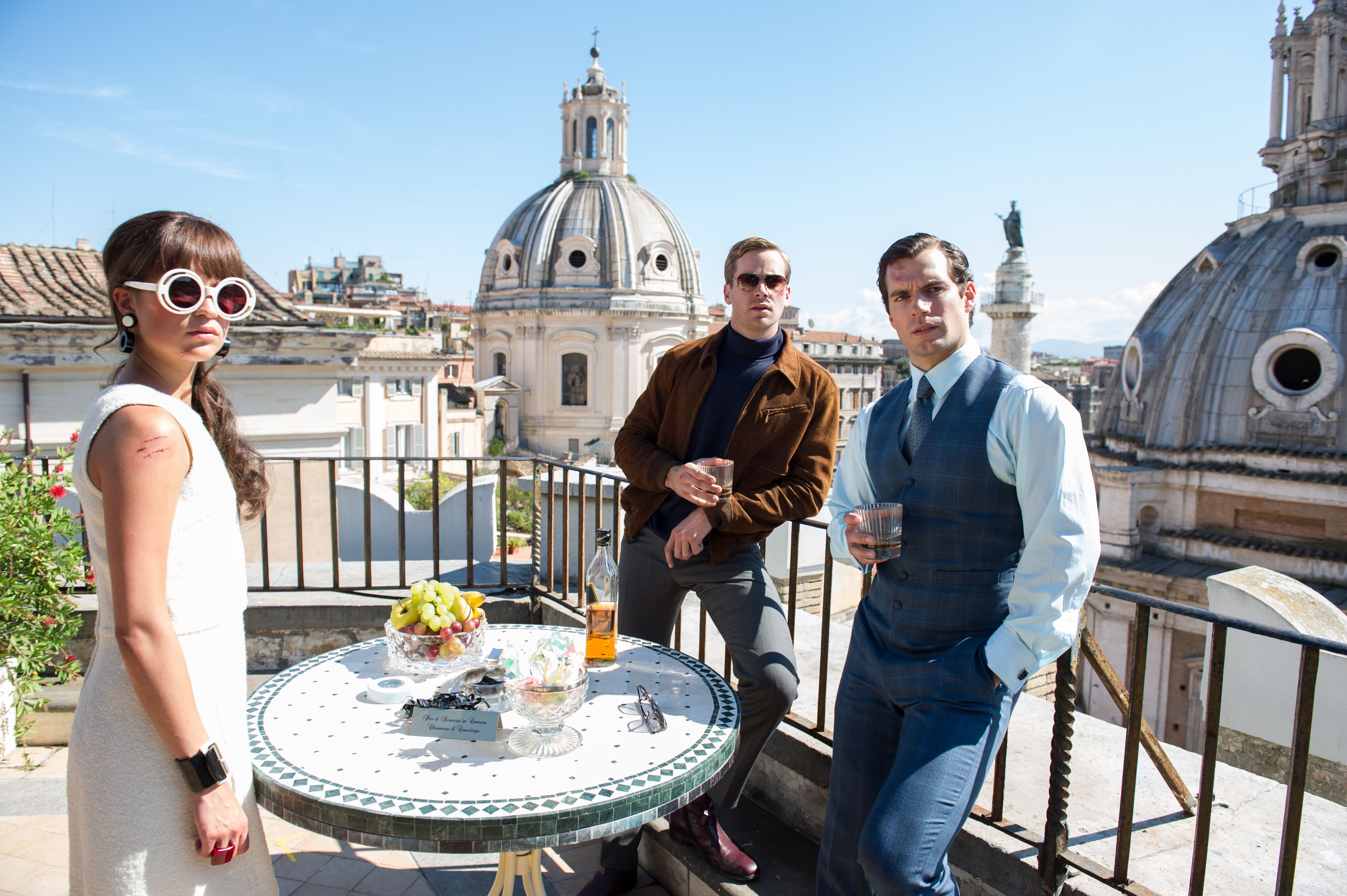 REVIEW: The Man From U.N.C.L.E.

filmgob This review contains NO spoilers.
Set during The Cold War of the early 1960s, CIA agent Napoleon Solo (Henry Cavill) is tasked to find the daughter (Alicia Vikander) of a missing scientist. While escaping with her, he runs into KGB agent Ilya Kuryakin (Armie Hammer). On returning to West Germany, we learn the CIA and KGB are joining forces, meaning Solo and Kuryakin must team up for a joint mission against a mysterious criminal organization.
Directed by Guy Ritchie, the film is based on a tv show that not many, including me, remember in the slightest. There is an underlying question as to why this film was made, and the weak plot doesn't help, but it more than makes up for in style, comedy and performances.
Henry Cavill and Armie Hammer are brilliant, their chemistry is a joy to watch. Cavill's Solo is a ladies man while Hammer's Ilya is a stubborn beast but soft at heart. As their mission unfolds, the two agents gain mutual respect, with ball busting banter all the way. The comedy is what will win audiences over. I was surprised by Cavill in his first comedic role, pulling off physical gags alongside Hammer to great effect.
Everyone and everything looks beautiful: the suits, the cars, the women and the men. The cinematography is slick and the direction is fast but easy to follow. The score and music bring the 60s to life, jumping from classic to frantic, scene to scene.
An almost non existent role for Elizabeth Debicki as the villain lets the film down. Sure she looks great but she only has a handful of scenes, mainly during the third act which itself is hardly memorable.
Still, a light hearted and upbeat adventure that doesn't take things too seriously, Guy Ritchie's 'The Man From U.N.C.L.E.' is a great way to close the summer cinema season.