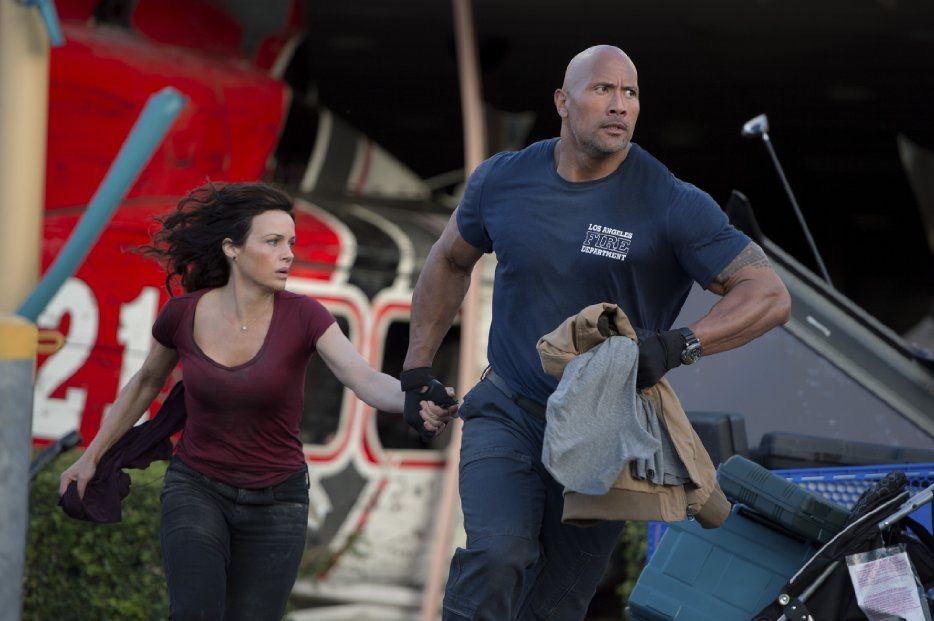 'San Andreas' Rocks to Number One at the UK Box Office with a £4.6 Million Opening

JamesArthurArmstrong New Line Cinema, Village Roadshow Pictures and Warner Bros. Pictures' action thriller San Andreas, starring Dwayne Johnson, hit the top of the box office on its opening weekend, earning £4.63m in the UK and Ireland and climbing.
The announcement was made today by Josh Berger, President and Managing Director, Warner Bros Entertainment, UK and Ireland.
"San Andreas delivers a thrilling cinema experience with spectacular state-of-the-art visual effects and another iconic action performance from Dwayne Johnson" said Berger "We're delighted by the terrific response we're seeing from cinemagoers across the UK and Ireland"
After the infamous San Andreas Fault finally gives, triggering a magnitude 9-plus earthquake in California, a search and rescue helicopter pilot and his estranged wife make their way together from Los Angeles to San Francisco to save their only daughter. But their treacherous journey north is only the beginning, and when they think the worst may be over…it's just getting started.
San Andreas stars Dwayne Johnson, Carla Gugino, Alexandra Daddario, Ioan Gruffudd, Archie Panjabi and Paul Giamatti. It is directed by Brad Peyton and produced by Beau Flynn, with a screenplay by Carlton Cuse, story by Andre Fabrizio & Jeremy Passmore. Richard Brener, Samuel J. Brown, Michael Disco, Toby Emmerich, Rob Cowan, Tripp Vinson and Bruce Berman are the executive producers. The creative filmmaking team includes director of photography Steve Yedlin, production designer Barry Chusid, editor Bob Ducsay, VFX producer Randall Starr, VFX supervisor Colin Strause, costume designer Wendy Chuck, and composer Andrew Lockington.
San Andreas is released in 2D, RealD 3D and IMAX in select cinemas.