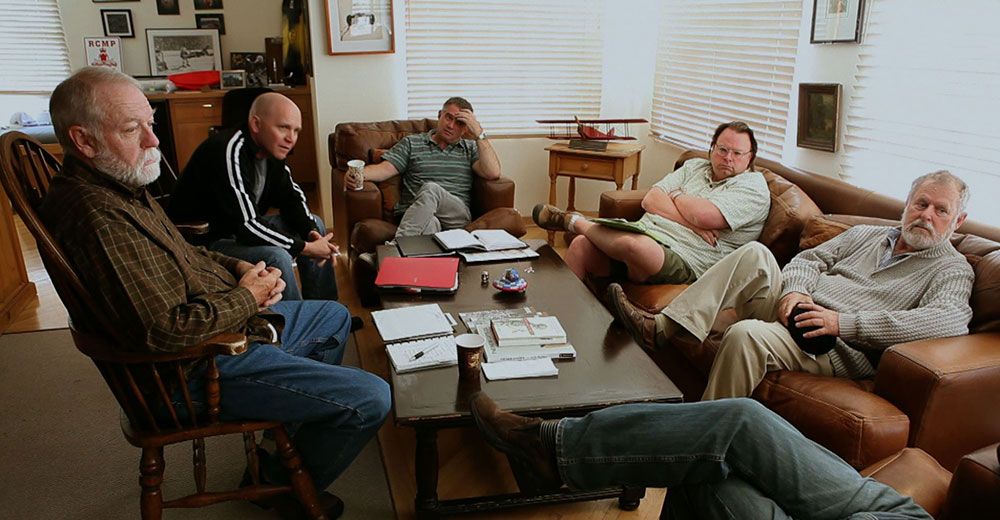 Showrunners gives us a fly-on-the-wall look at our favourite TV shows

JamesArthurArmstrong The world of television is forever changing. Shows are becoming more and more popular, with viewers binge watching their favourites on platforms such as Netflix. The Showrunners: The Art of Running a TV Show documentary takes us deep inside this cut throat world.
The definition of a showrunner is a person or people who oversee the day-to-day production of high-end TV shows for networks such as HBO, ABC, FX or AMC. In the past decade, we have seen a boom in high quality shows being produced by those networks, most of which have gone on to win numerous awards.
consistently engrossing documentary
Director Des Doyle has amassed an absorbing arrangement of subjects from the world of television to explain the strategies in this consistently engrossing documentary. JJ Abrams and Joss Whedon feature in this movie predominantly, as both first cut their teeth as showrunners on such shows as Lost and Buffy the Vampire Slayer, respectively.
As the documentary chugs on, we begin to realise what a gruelling business it is. It's a tough job that requires a team of hard nosed individuals to produce 22 hours of television every year. Not once do you hear anyone complain— they all known they have a job most people would clamour to have. They may all speak the same lingo— but at its core— a good TV show requires solid writing. It's a moral all strive to meet, with many of the most talented minds recently converging from film to television to get their stories told. One showrunner states that 'the middle class storytelling in movies, doesn't exist anymore.' A damning interpretation, but an appropriate one at that.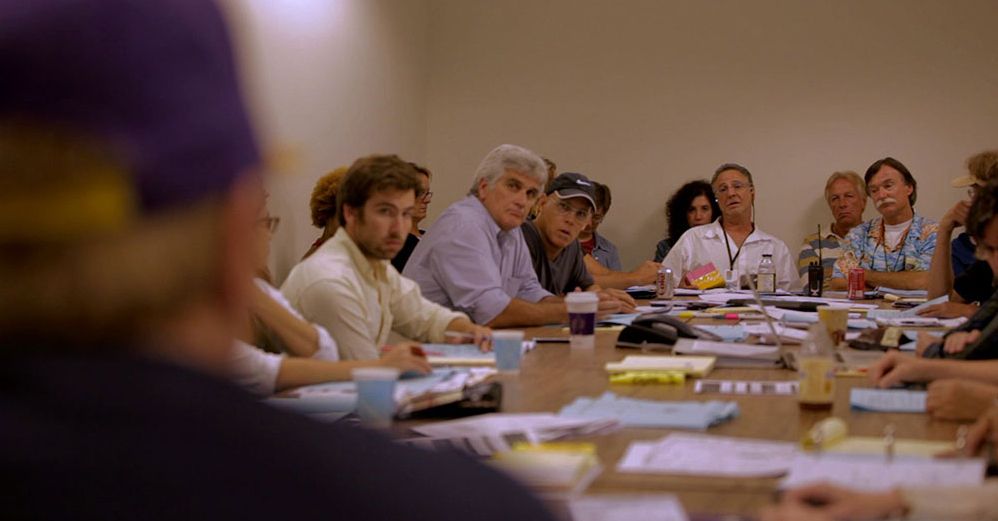 a sobering examination
Doyle manages to speak to many of the hierarchy of our favourite shows throughout this movie. Not only are we treated to observations from Abrams and Whedon, we also acquire the attitudes of Lost co-creator Damon Lindelof and Boardwalk Empire general Terrence Winter. As the movie develops, the narrative that floats over broadens and focusses primarily on Matthew Carnahan, as he takes his management consultancy drama, House of Lies, from its pilot to the making of its first season. Its during these sequences that Carnahan displays the dangers of making a television show. You can't always get what you want, and sometimes you have to let go of certain aspects if you're to be successful. As a show gains its audience and recieves critical acclaim, egos become inflated and it's not always an easy job managing a show.
Showrunners: The Art of Running a TV Show is a sobering examination of a medium that has increased its demands on its creators. It may be guilty of cramming too much into a 90 minute timeframe, not allowing us sufficient time to process what exactly is being said. Having said that, Showrunners paints a perfect portrait of how it can be one of the most loneliest and tiresome jobs in the world, but also be the most rewarding.