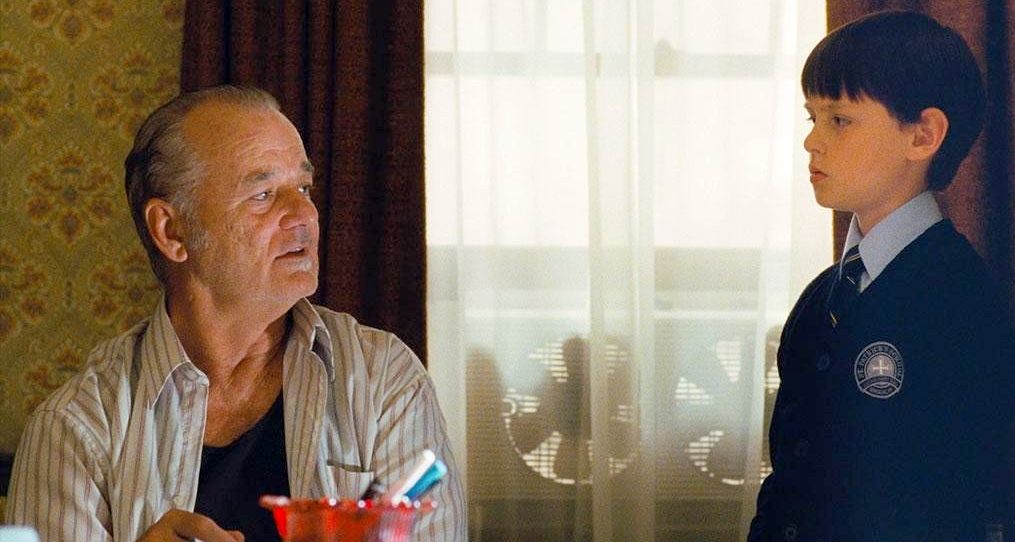 St. Vincent boasts sympathetic characters that tug away at your heartstrings

JamesArthurArmstrong St. Vincent engages you on plenty of levels. It intertwines comedy with family drama, and sincere performances with great playfulness.
an unexpected friendship
Bill Murray plays Vincent, a stubborn old drunken gambler who slobbishly sits around in his hedonistic way, merely waiting for the next day to arrive. A new family moves in next door to Vincent. Maggie (Melissa McCarthy) has filed for a divorce from her cheating husband, taking their only son Oliver (Jaeden Lieberher) to start afresh in the suburbs of New York City.
Maggie works long hours at the local hospital and can't always be home in time for when Oliver gets back from school. Oliver is also dealing with his own problems. He doesn't quite fit in at his new school, with kids teasing him and stealing his clothes and phone after gym class. Upon making his way home from school in only his gym gear, Oliver knocks at Vincent's home asking to use his telephone to ring his mother. Begrudgingly, Vincent allows him to make his call, leading to Maggie asking Vincent to babysit until she gets home. Vincent willingly accepts, but only if he gets paid. From that self-serving act, an unexpected friendship forms as Vincent and Oliver find so much of each other's needs through each other.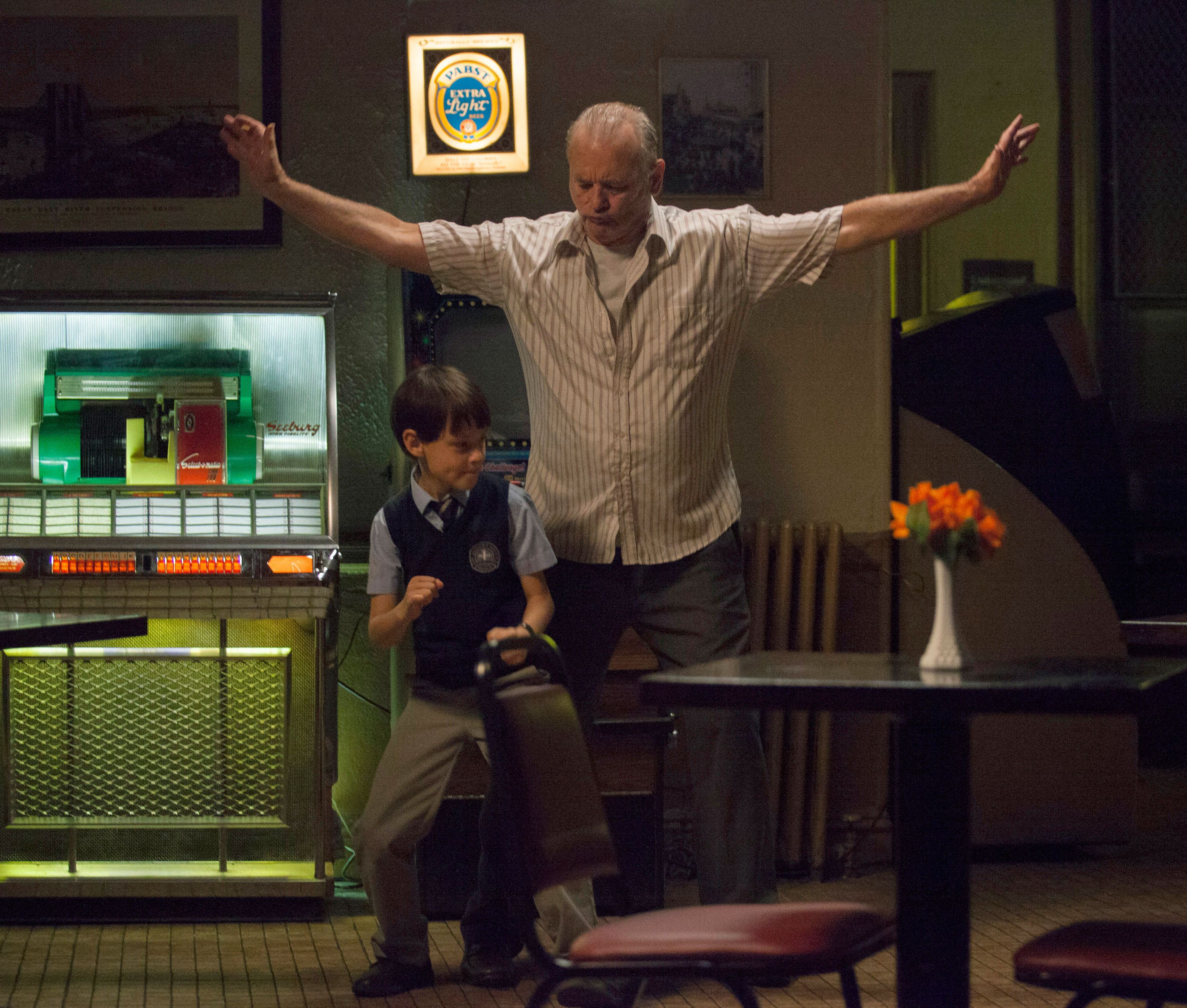 doesn't rely on its comedic moments
As their friendship blossoms, Vincent discovers Oliver is having trouble defending himself from the school bully. Vincent mentors Oliver in self-defence and other worldly endeavours, mainly gambling at the local racetrack. Oliver begins to see more in the old man than just his foibles. He sees humility in a man who secretly visits his elderly sick wife at a care home. When life takes a turn for the worse for Vincent, both of them find the best in each other.
Throughout the movie, the relationship between Vincent and Oliver develops in a steady, natural way. At the beginning they're still figuring out one another, wondering if either have an agenda. By the time of the second act, their understanding of one another's wants and needs, allows them to grow closer and feed off each other. A true brotherly love has begun. By the time we react the films climax, they have become almost inseparable. After their expected 'falling out,' they soon realise they bring out the absolute best in one another.
Throughout its duration we have no knowledge of Vincent's back story, never knowing exactly why he's become the man he is. We are given snippets during the moments we see him take care of his wife, but never given a full explanation. There has to be more to this man? This is a perfect narrative ploy from first time director Theodore Melfi. It aptly suits the theme and style of the movie. It's only during the movies finale that Oliver reveals Vincent's past during a school presentation. We gain a full understanding of the hardships and life experiences Vincent has endured. It's been journey worth taking.
St. Vincent features a strong cast, with Bill Murray once gain showcasing his ability to play strong leads in character based comedy dramas. Having said that, St. Vincent doesn't rely too heavily on its comedic moments. There is enough of them to keep you chuckling away, but at its core, St. Vincent is a movie about two people finding each other and bringing out the redeemable inner qualities they mask away. Structurally it may be formulaic, but St. Vincent is a movie that boasts sympathetic characters that tug away at your heartstrings.