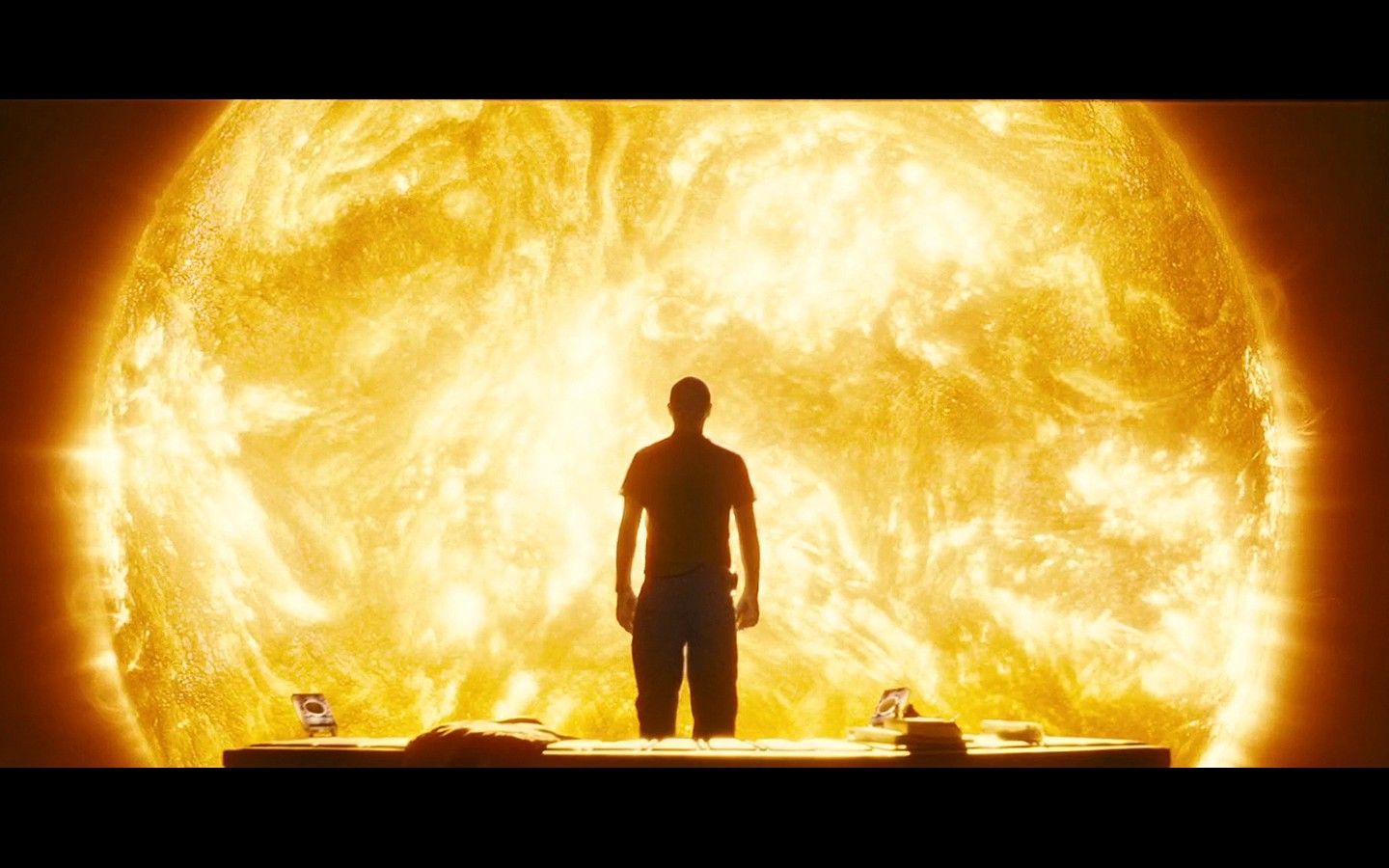 'Sunshine' (2007) Review

LisaOConnor4 The year is 2057. Eight astronauts head into space on the ominously named 'Icarus II' with a nuclear bomb to fire at our sun, in an attempt to halt its death. With inevitable issues between crew members, the story is as much about human interaction as science fiction. But everything is relatively plain sailing until they receive a distress signal from the 'Icarus I', the first ship to try (and fail) with the identical purpose. The captain must decide upon a response and his decision determines their fate for the remainder of the mission…
Teamwork
An ensemble piece, it is difficult to promote any one actor's performance, as director Danny Boyle ensured that his foray into sci-fi reflected the teamwork that was an important element in the making of 'Sunshine'. With influences from both Joseph Conrad's 'Heart of Darkness' and 'Alien', Boyle wanted to recreate dynamics similar to the latter amongst the crew and so the cast spent over a year in each other's company, enjoying team-building exercises such as SCUBA diving. 
Cillian Murphy shines as the physicist, Capa (the result of collaboration with real-life physicist Brian Cox) and his quiet dependability contrasts with the colder characters of Mace (Chris Evans) and Searle (Cliff Curtis). Troy Garity as Harvey and Benedict Wong as Trey provide characters who seem a little more in touch with their emotions, as does Rose Byrne as Cassie. The only other woman on board - Corazon (Michelle Yeoh) seems grounded yet slightly detached. Hiroyuki Sanada plays a focussed captain, Kaneda, deliberately of Asian origin, as Boyle felt that America and Asia would be leading the race into space in the near future.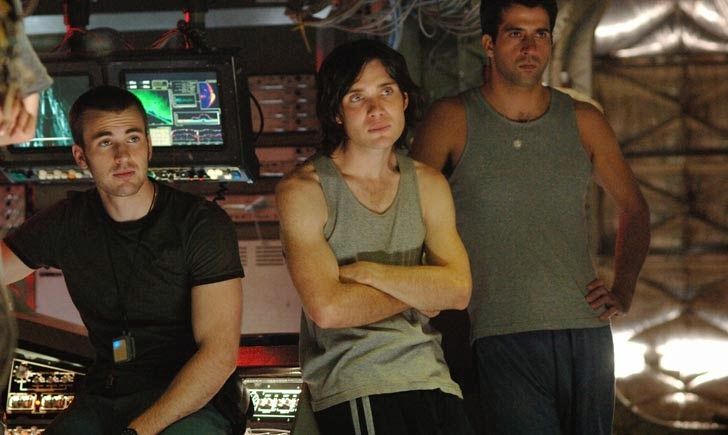 Colour
In keeping with the title and the topic of the movie, the colour yellow dominates. In contrast, the interior of the ship is predominantly blue, grey and green. The choice of gold, rather than silver for the space-suits is unusual and again, aligned with the storyline and suggestive of the expense and therefore importance of the mission.With a thoughtful soundtrack from Underworld, who drew some influence from the composer for '2001: A Space Odyssey', this is a movie where nothing has been left to chance. Worth your time as a reflective, sci-fi piece with excellent entertainment value.