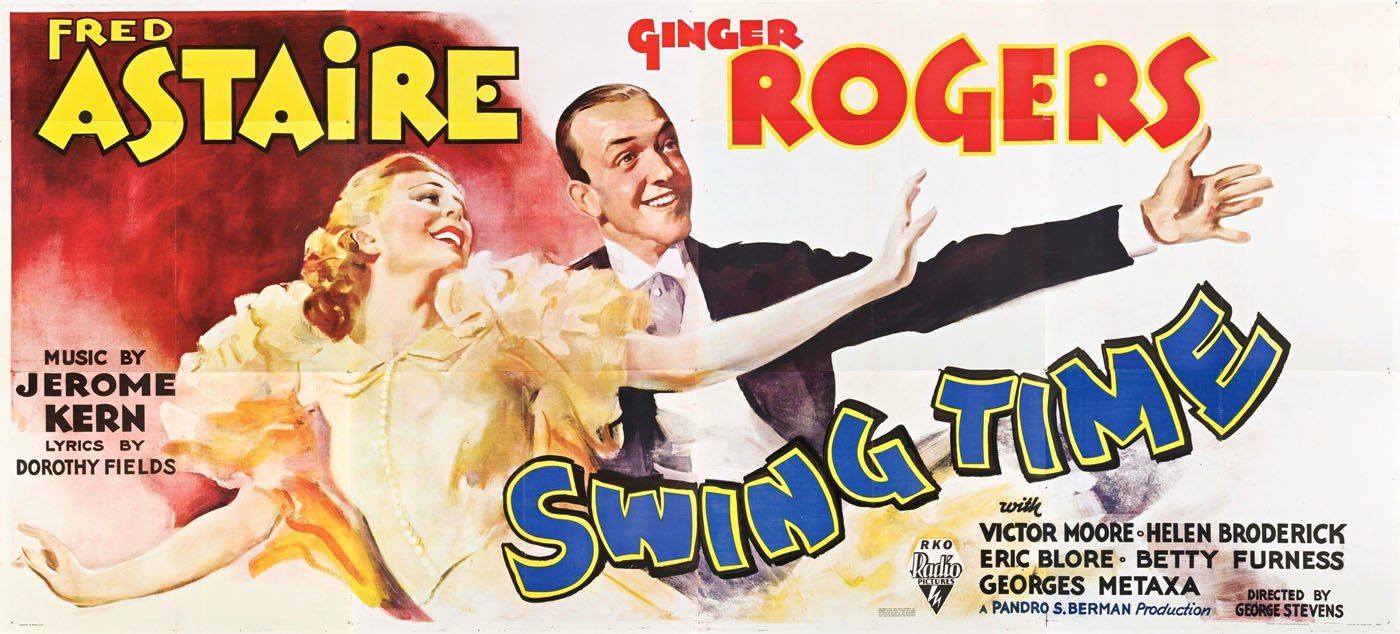 'Swing Time' (1936)

LisaOConnor4 'Lucky' Garnett (Fred Astaire) doesn't feel lucky when fellow tap-dancers sabotage his wedding. Undeterred, he makes a deal with his future father-in-law to rustle up $25,000 to get a second chance at marrying his daughter. Stowing away on a freight train with comical sidekick Pop (Victor Moore), he arrives in New York, believing big bucks await him on the gambling scene. He meets Penny (Ginger Rogers) and when it transpires that they possess equal tap-dancing talent, they form a dancing partnership with a hint of more. But just as Lucky has a complication in his engagement, so Penny has a complication in her bandleader admirer. Penny also has a sidekick, the droll Mabel (Helen Broderick) and she and Pop drift together in an understated romance.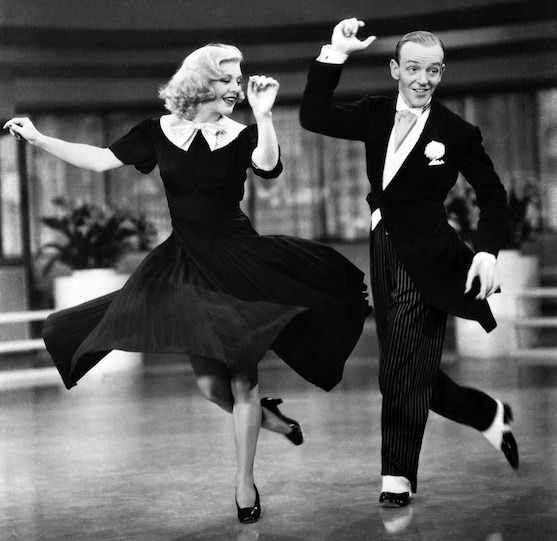 Rogers and Astaire ... Magical Perfection
Released in 1936, films like 'Swing Time' must have provided light, twinkly relief from the woes of the Depression. Astaire's mischievous smile and gentle manner win him a place in the audience's affection, despite his character's cheeky behaviour. His feet were made to tap and his dancing seems more effortless than many people's walking. Rogers is an admirable dance partner, prettily and deftly complementing Astaire's talent and showing off an impressive array of gossamer gowns which flow and settle around her while she dances. Watching the two dancers move round each other is magical - their perfection is not just due to practice - they have a connection which makes their interaction seamless and flowing. Special mention must go to the creative use of shadows, however, in Lucky's 'Bojangles of Harlem' tribute to Bill Robinson.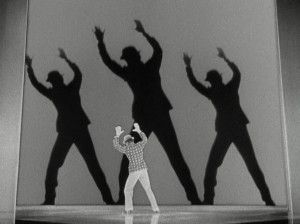 Simple, Funny and Mesmerising
Considering how many movies lose their sheen after a decade or two, it is unfathomable that this movie will celebrate its eighty-fifth birthday this year. The plot is simple but funny. The dances are mesmerising. The score (music by Jerome Kern and lyrics by Dorothy Fields) includes well-known songs such as 'Pick Yourself Up' and 'A Fine Romance.'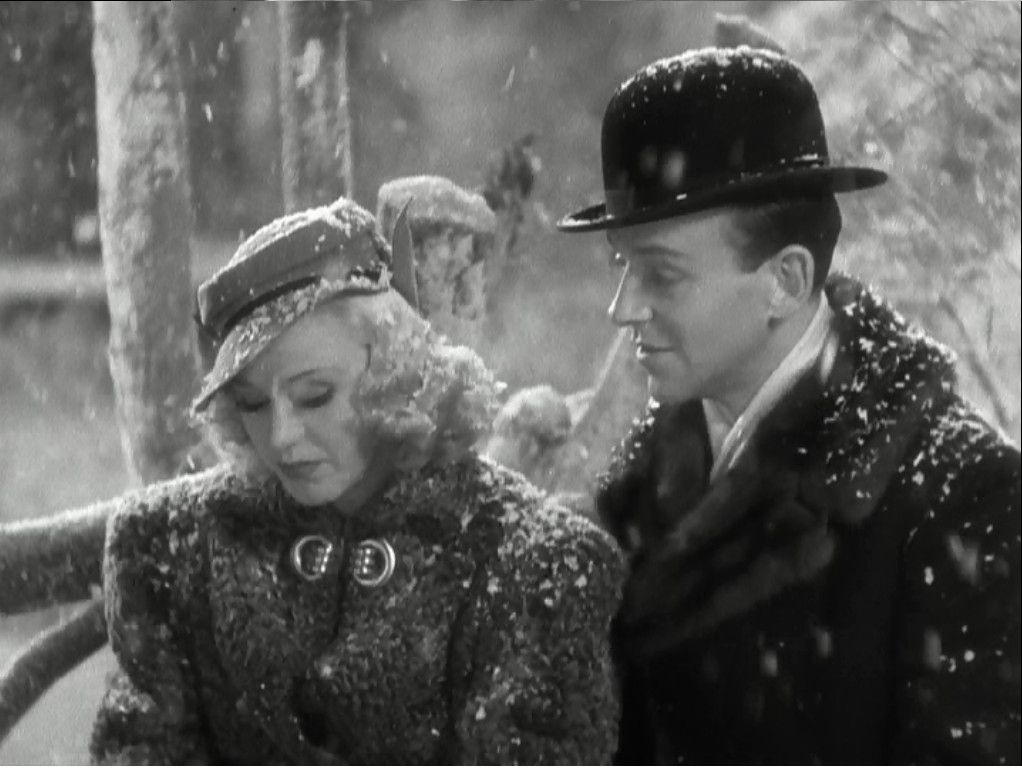 Hollywood Sparkle
Director George Stevens presents a theatrical Hollywood display: sweeping staircases (made to be danced on), rows of dancers tapping in unison and sparkle which is made all the sparklier by the austerity of monochrome.