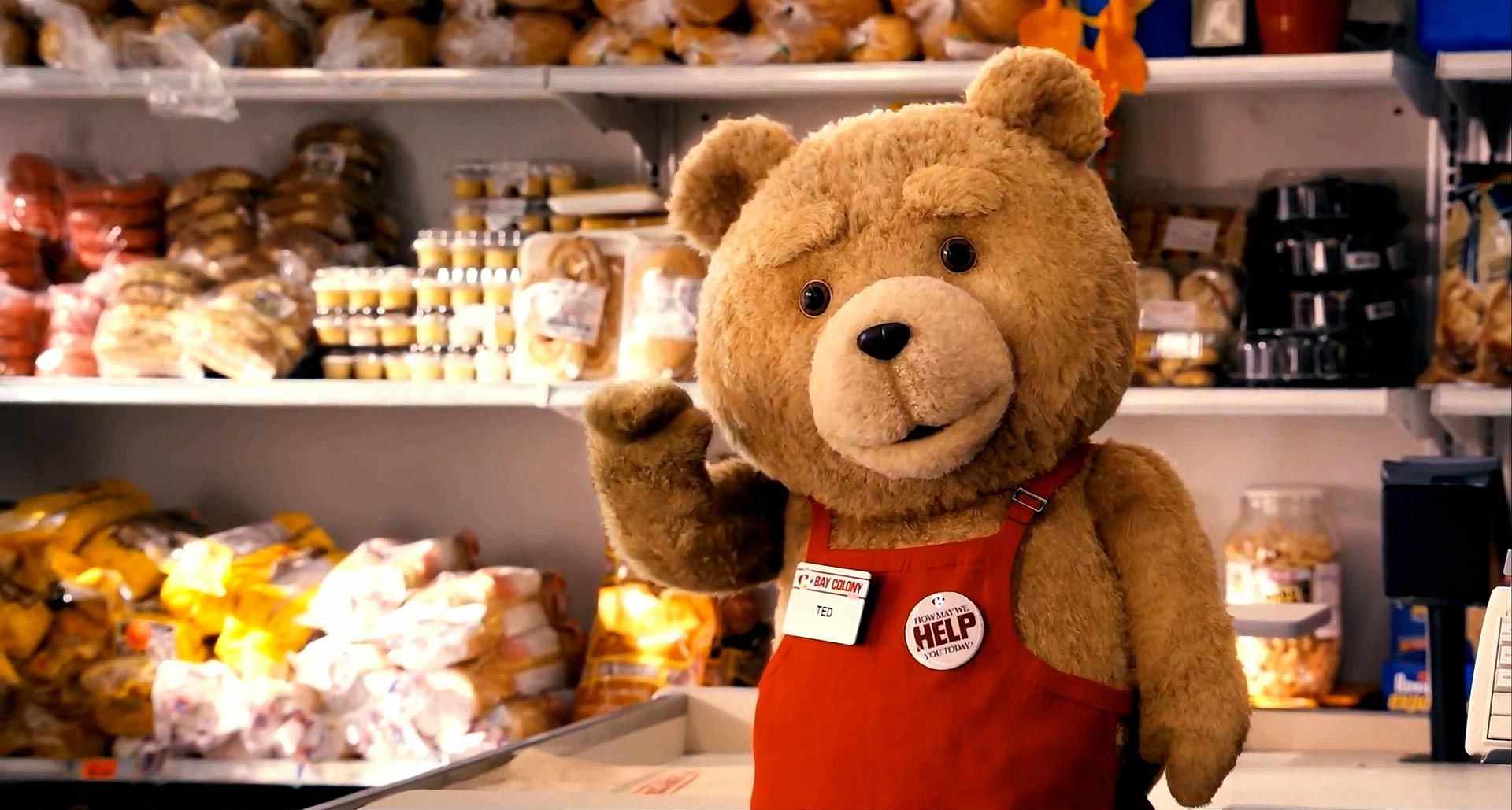 'Ted 2' Keeps the Gross-Out Bar Equally High in This Funny Sequel

JamesArthurArmstrong Seth MacFarlane keeps the gross-out bar high in the sequel to the equally gross first movie. Ted 2 doesn't disappoint, keeping its use of shocking, distasteful and R-rated gags to a maximum.
ted Wants to Start a Family
The buzz surrounding this movie has been at fever pitch since its first trailer dropped during Super Bowl XLIX. Within 24 hours of it being online, the foul-mouthed teddy bear managed to gain 31.7 million views of its trailer via Facebook or YouTube. This didn't surprise considering how popular the first movie was. Universal's Ted in 2012 created a global gross of $549.4 million, which has led us to this easy to sell sequel.
The movie starts with Ted marrying his love Tami Lynn (Jessica Barth) in a pretty elaborate wedding where this movie begins. However, their marriage begins to fall down and Ted believes the only way to save it is to have a baby. It may be easier said than done, as we're fully aware, Ted is a stuffed toy. He enlists the help of his fellow thunder buddy, John (Mark Wahlberg), now divorced. They set out in the search of a sperm donor who would be help give Ted and Tami a perfect child. This leads them to the house of New England Patriots and four-time Super Bowl winning quarterback, Tom Brady (Wahlberg using his links with celebrity friends to full use here). When their plan fails, as to be expected, John decides he should step up to the plate and be Ted's sperm donor. They head to the sperm bank, and again, things don't go smoothly leading to disastrous consequences.
With the thunder buddies exhausting their sperm donor chances, they turn to adoption. The problem here is, Ted is seen as property and not a human being, making him ineligible to adopt. This leads them into a legal battle and them hiring the legal services of a bong-smoking lawyer played by Amanda Seyfried, with the help from Morgan Freeman along the way for good measure. There is a sub-plot that brews underneath the adoption narrative with features the creepy Donny (Giovanni Rubisi), who in the first movie, kidnapped Ted for his son to play with. This time around, Donny sells toy company Hasbro on the idea that he'll kidnap Ted once again, only this time, he'll carve him up and discover why he talks so Hasbro can duplicate him, and make millions.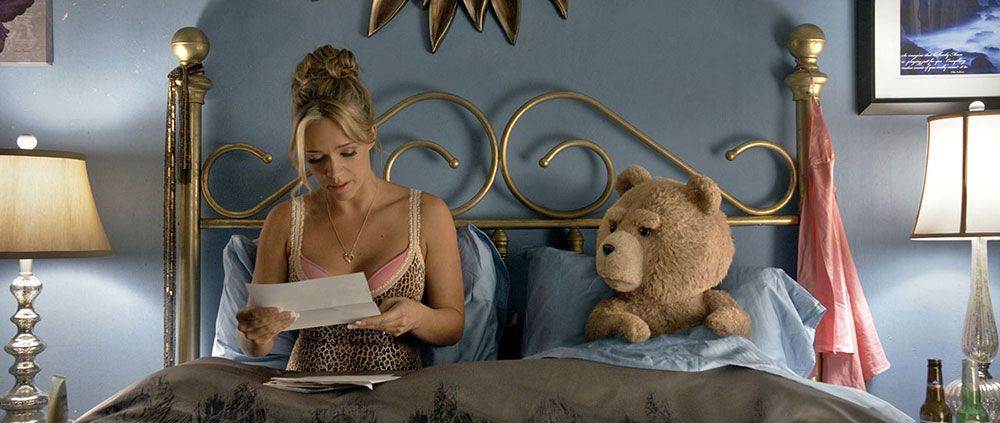 Same AMount of Laughs and Crude Humour
Much like the first movie, Ted 2 features the same amount of laughs, crude humour and pot-smoking antics that made audiences fall in love with this potty-mouthed teddy bear. The Hasbro element of the story really surprised me — who'd of thought a corporate toy company would allow themselves to be the villain of the piece? Whatever MacFarlene and the producers said to convince them, it works and this sub-plot is a welcome addition to the narrative.
Wahlberg is once again on form and provides great execution of physical comedy. Seyfried brings a great dynamic to the two-leads, with her rendition of "Mean Old Moon," a song written by MacFarlene and Walter Murphy, being one of the stan-out moments. There is a slew of stars who pop-up throughout, including a hilarious Liam Neeson cameo and quick fire gag featuring Jay Leno.
Although this sequel hasn't hit the ground running like the first movie did at the box office, it certainly reaches the same level of rudeness its original set. And, for MacFarlene, it's a vast improvement from his poor A Million Ways to Die in the West from last year.