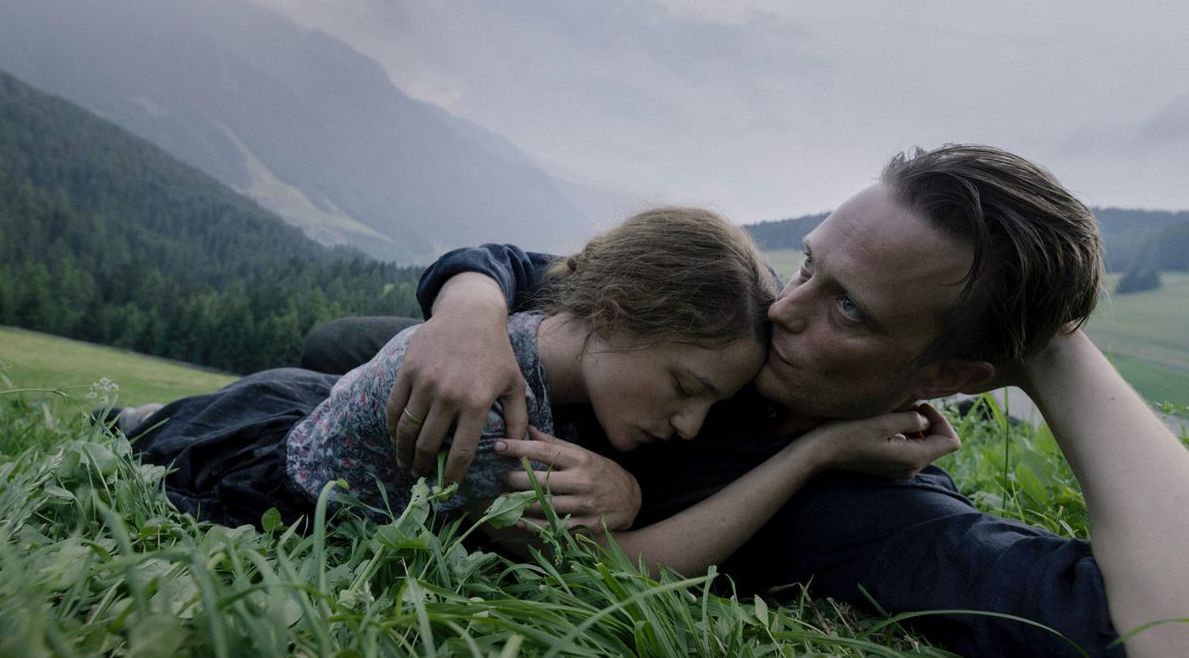 Terrence Malick shines his bright light on WWII in 'A Hidden Life' (TIFF review)

burnsting Editor-in-chief Director Terrence Malick is back to form in his new stunning WWII drama 'A Hidden Life'.
Appreciation of 'The Thin Red Line' (1998) director Terrence Malick has been spotty over the past few years. You could consider 'The Tree of Life' (2011) with Brad Pitt his last acclaimed work, not considering the documentary style 'Voyage of Time: Life's Journey' (2016) — which, to be honest, got some mixed reviews as well.
Malick has such an outspoken style, one could easily dislike his movies for his deliberate long close-ups alone. But in 'A Hidden Life' he has rebalanced his narrative enough to not lose the plot in seemingly ongoing romantic gestures between its main characters.
Part of it might be the spectacular landscapes of Austria — the movie is actually shot in South Tyrol, Italy — or the fact that this film is based on a true story, where Malick is forced to not drift off too much. Though the director still takes plenty of time to tell his story, 173 minutes to be precise.
We follow Franz Jägerstätter (August Diehl) and his wife, who live a pretty quiet and happy life on their farm in Austria. They spent most days working on the land or messing around with their overly charming children.
In the late 1930's Franz has to leave for training as a soldier. He doesn't want to, but he has to, and as he's training there won't be any real battles.
When he returns the family is whole again, and life is good like before. But every time the postman cycles by, they're afraid Franz has to join Germany in their battle to take over the world.
When he finally has to he refuses, and what follows is a long battle with everyone around them. Being outcast and called out for not joining the cause. The pressure is unbearable, but still, Franz doesn't want to join a fight he doesn't believe in.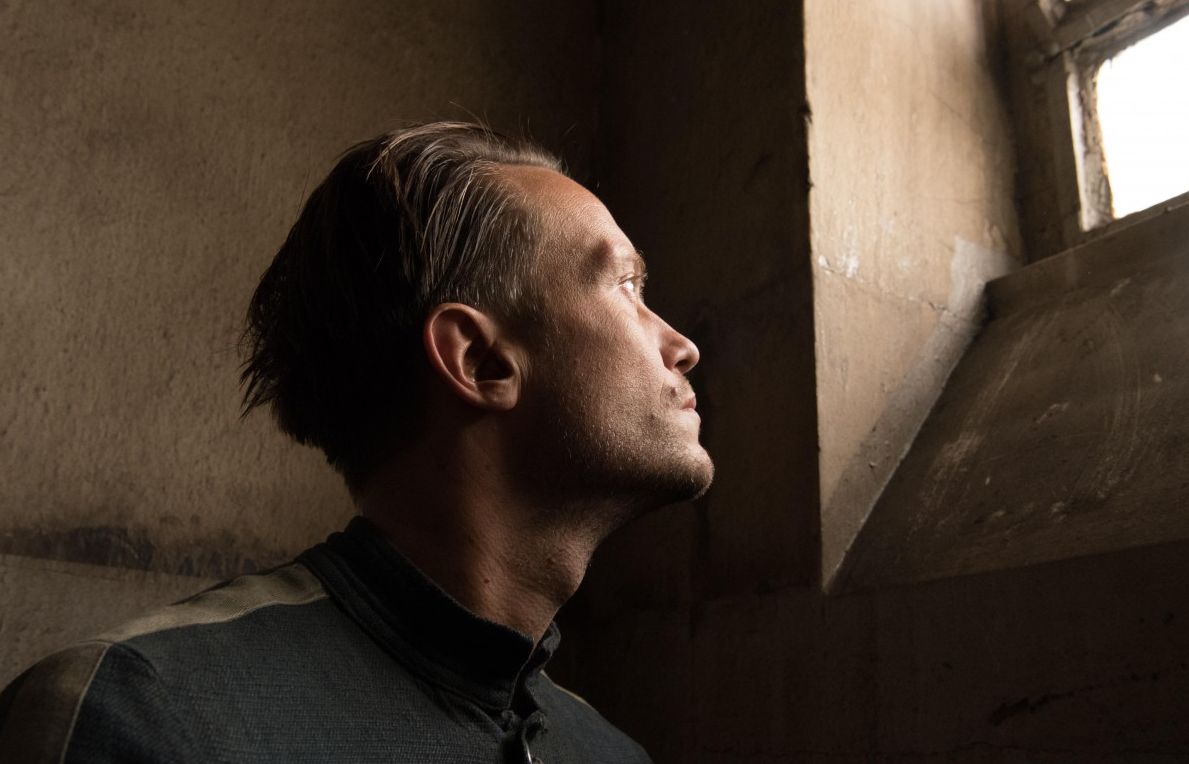 The film features an impeccable cast of mainly German actors you'd recognize from all the German (festival) hits in recent years. Together with the amazing landscapes and cinematography 'A Hidden Life' is a feast for the eyes. It's almost too beautiful, as it makes the prison Franz goes to look like a nice place.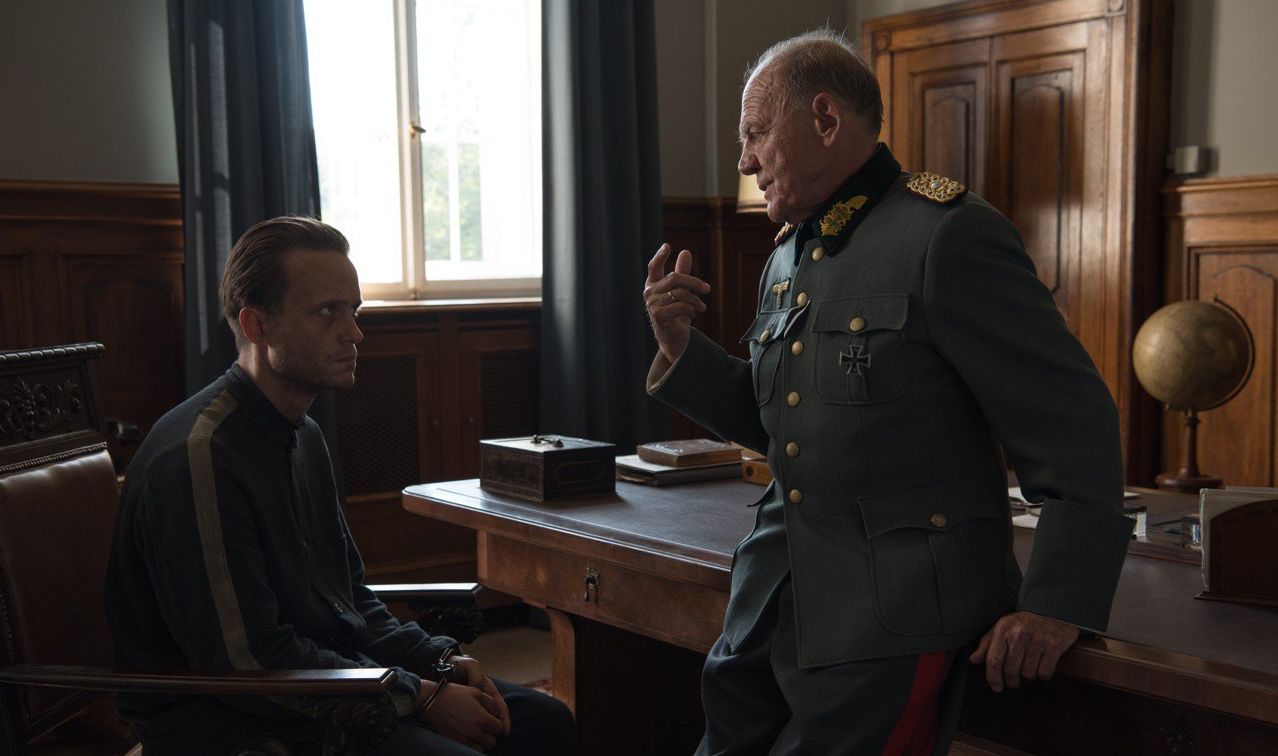 But the film is also like a breath of fresh air in this world where everything needs to be rushed.
What's remarkable though, is that such light is shined on what is actually an immensely sad story. What shines through is faith, believing in the right thing, where everyone else is just doing what they're told to save themselves.
'A Hidden Life' is Malick's most powerful film in a decade, and when you get the chance, be sure to watch it on the big screen.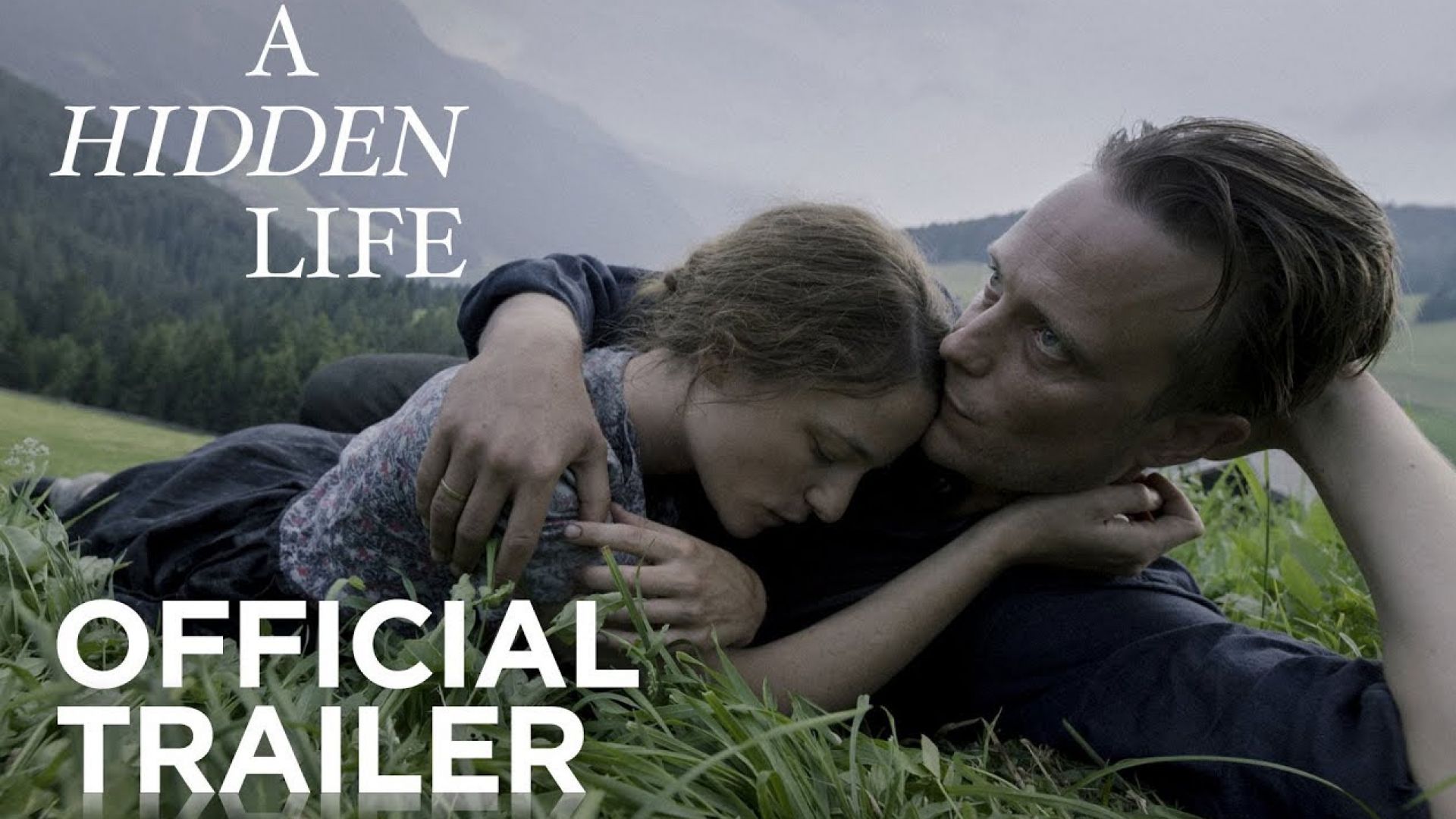 #TIFF19 Public Screenings: Mon Sep 9, 1PM / Wed Sep 11, 2:30PM / Fri Sep 13, 3PM / Sat Sep 14, 9AM