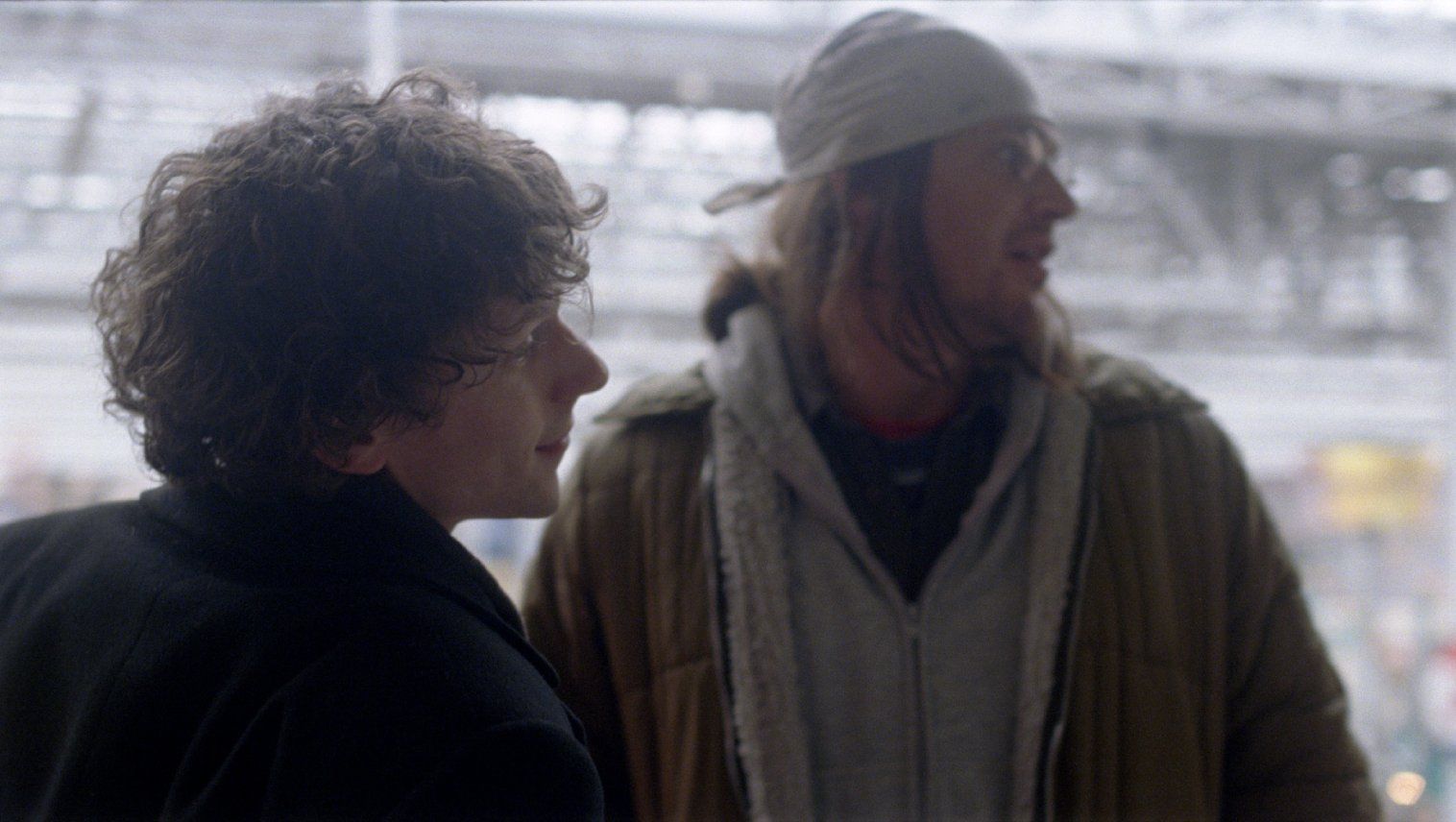 The End of the Tour

Snyderman In 1996, Rolling Stone journalist David Lipsky interviewed writer David Foster Wallace during the last five days of his book tour promoting his magnum opus novel Infinite Jest, touted by many critics as one of the Great American Novels of the twentieth century.
The End of the Tour, based on Lipsky's 2010 memoir Although of Course You End Up Becoming Yourself: A Road Trip with David Foster Wallace, gives a rare intimate glimpse into the life of the brilliant, somewhat reclusive writer during a major turning point in his life, before his untimely death by his own hand in 2008 (Don't worry, I didn't ruin anything for you. The film opens with Lipsky receiving news of Wallace's suicide, and the rest of the film is seen in flashback).
Jason Segel is perfectly cast as David Foster Wallace. To be honest, after seeing the film, thinking back on it I don't see Jason Segel at all, I see David Foster Wallace. I can't say the same for Jesse Eisenberg as David Lipsky. For one, I am unfamiliar with David Lipsky's mannerisms and appearance, and two, he just reminded me of Jesse Eisenberg in every other movie I've seen him in, and no less annoying (Except The Squid and the Whale, he was good in that. I mean he was still annoying, but I think he was supposed to be, so it worked out).
Other than Eisenberg's obnoxious performance, the film paints a vivid and intimate portrait of one of the great minds of a now bygone generation. But don't be fooled, it is not the feel-good buddy dramedy the trailer makes it out to be. Wallace becomes downright hostile as Lipsky probes him for information about his past, his lifelong struggles with addiction and depression, and his current struggles with the fame that was recently thrust upon him, and by the end of the tour (There it is, he said it!) both men want to kill each other. It's so depressing, at times I almost wanted to kill myself even.
On a lighter note, Joan Cusack makes a small but humorous appearance as Wallace and Lipsky's driver during the tour.